Las Vegas New Year's Eve Events 2021-2022
Las Vegas New Year's Eve is the most exciting two-day event in the world! Venture out on the Strip to experience the most lavish NYE events as well as parties, shows and concerts performed by world-class celebrities. Remember too, many properties are running NYE specials that include accommodations, exclusive NYE show tickets and parties. Whether you choose to attend a celebrity concert, attend a party at the Stratosphere, or watch the fireworks, you will be creating a lasting memory.
New Year's Eve at the Hard Rock Café on the Las Vegas Strip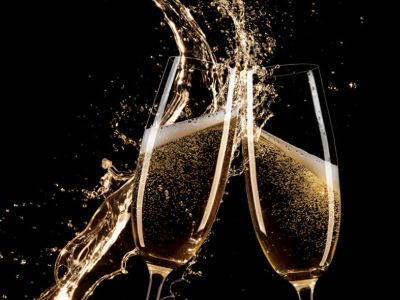 Location: Hard Rock Café
Dates: December 31
If you don't want the hassles of a big crowd during your Las Vegas New Year's Eve party then you should really book your ticket at the Hard Rock Café! The Hard Rock Café has the perfect vantage point for you to view the crowds on the Strip while you party until the stroke of midnight with an open bar, plenty of appetizers and live music to keep you dancing. The Hard Rock Café will be decked out with party favors and at midnight you can ring in the New Year while watching the spectacular firework show as well as toast your partner with champagne. This could be the best party in town and don't forget, you can watch all the festivities from around the world on numerous big screen televisions, so you won't worry about missing a thing.
Get Your Free Las Vegas Events Calendar!
Best of Vegas