Las Vegas New Year's Eve 2019 - Shows, Parties And Events
Las Vegas New Year's Eve is the most exciting two day event in the world! Venture out on the Strip to experience the most lavish NYE events as well as parties, shows and concerts performed by world-class celebrities. Remember too, many properties are running NYE specials that include accommodations, exclusive NYE show tickets and parties. Whether you choose to attend a celebrity concert, attend a party at the Stratosphere, or watch the fireworks, you will be creating a lasting memory.
New Year's Eve Bridge Bash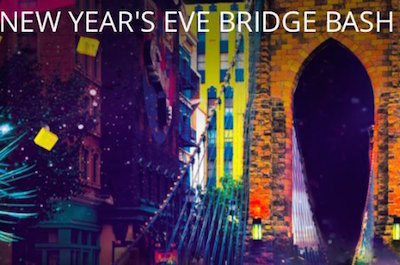 Location: New York New York Hotel & Casino
Dates: December 31
If you want to find the perfect place to celebrate your Las Vegas New Year's Eve, then you should go to the New York New York. Here at our very own Brooklyn Bridge you can start the party four hours before hand while you indulge in numerous beverages from an open bar and mingle with other party goers. When midnight strikes you can raise a glass of champagne into the air and scream out Happy New Year or just simply kiss your loved one who is next to you. And it gets better with a great view of the fireworks that happen every New Year's Eve on the Strip. There is no better place to bring in a Las Vegas New Year's Eve then attending the Bridge Bash.
Plan Vegas Stay
Plan Vegas Stay