Las Vegas New Year's Eve 2019 - Shows And Events
Las Vegas New Year's Eve is the most exciting two day event in the world! Venture out on the Strip to experience the most lavish NYE events as well as parties, shows and concerts performed by world-class celebrities. Remember too, many properties are running NYE specials that include accommodations, exclusive NYE show tickets and parties. Whether you choose to attend a celebrity concert, attend a party at the Stratosphere, or watch the fireworks, you will be creating a lasting memory.
New Year's Eve Bridge Bash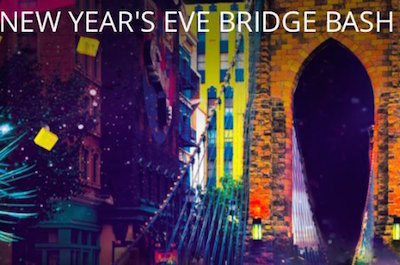 Location: New York New York Hotel & Casino
Dates: December 31
If you want to find the perfect place to celebrate your Las Vegas New Year's Eve, then you should go to the New York New York. Here at our very own Brooklyn Bridge you can start the party four hours before hand while you indulge in numerous beverages from an open bar and mingle with other party goers. When midnight strikes you can raise a glass of champagne into the air and scream out Happy New Year or just simply kiss your loved one who is next to you. And it gets better with a great view of the fireworks that happen every New Year's Eve on the Strip. There is no better place to bring in a Las Vegas New Year's Eve then attending the Bridge Bash.
New Year's Eve at the Hard Rock Café on the Las Vegas Strip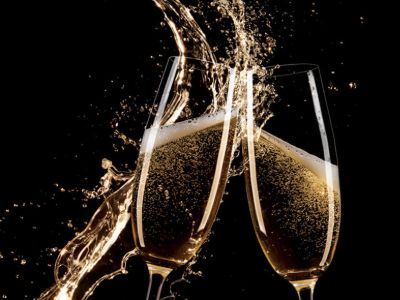 Location: Hard Rock Café
Dates: December 31
If you don't want the hassles of a big crowd during your Las Vegas New Year's Eve party then you should really book your ticket at the Hard Rock Café! The Hard Rock Café has the perfect vantage point for you to view the crowds on the Strip while you party until the stroke of midnight with an open bar, plenty of appetizers and live music to keep you dancing. The Hard Rock Café will be decked out with party favors and at midnight you can ring in the New Year while watching the spectacular firework show as well as toast your partner with champagne. This could be the best party in town and don't forget, you can watch all the festivities from around the world on numerous big screen televisions, so you won't worry about missing a thing.
What's Hot
Celine Dion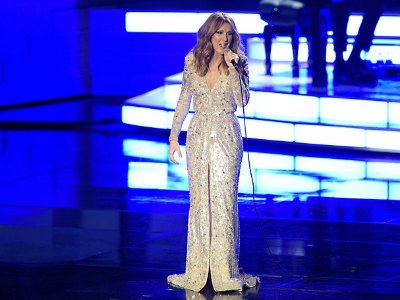 Location: Caesars Palace
Dates: December 28-31, 2018
When you are searching for a legendary performer to see on Las Vegas New Year's Eve, Celine Dion should be right on top of your list. Performing at the Colosseum within Caesars Palace, Celine Dion always brings a night to remember and she is bound to ramp her music up for NYE. You can count on Celine Dion to have superb musicians playing your favorite covers from her that will probably include hits from all types of music from her own songs like The Power of Love to Because You Loved Me to perfect remakes from artists like Adele's Hello and Queen's The Show Must Go On. This five time Grammy winner is a must see anytime and especially on NYE.
Gwen Stefani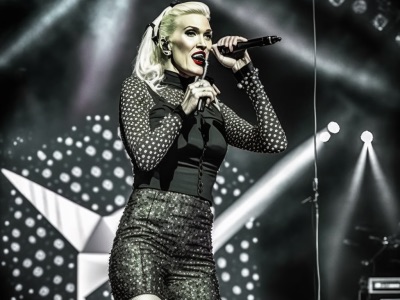 Location: Planet Hollywood
Dates: December 27,29,30,31, 2018
Tickets
Looking for a real treat to see while experiencing an incredible Las Vegas New Year's Eve in 2018? Then go see the superbly choreographed show featuring Gwen Stefani-Just a Girl. Live at Planet Hollywood you can be assured of a fantastic night of reveling with plenty of music and dancing during her four show residency from December 27th-31st. Gwen Stefani is a must see show when in Las Vegas and New Year's Eve is sure to bring the best out of her when she hits the stage. There is a donation of given to Cure 4 Kids Foundation for each ticket sold which gives you another reason to see her breathtaking performance.
Lady Gaga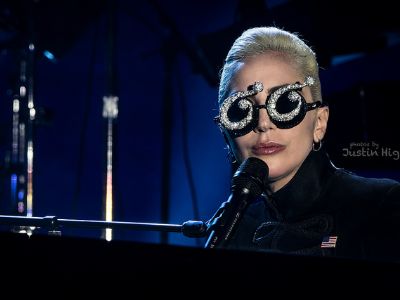 Location: Park MGM
Dates: December 28,30,31, 2018
If you are thinking about having a Bad Romance during a fantastic Las Vegas New Year's Eve event, then going to see Enigma featuring Lady Gaga at the Park MGM is the only place go. Her high powered show with plenty of splendid choreography will be electrifying as she dances across the stage playing all of hits from Poker Face to John Wayne to Born This Way to Million Reasons. Her new residency begins on December 28th and is the perfect place to bring in the New Year's.
Photo by Justin Higuchi
Tenacious D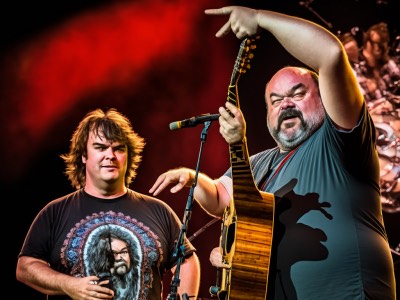 Location: Hard Rock Hotel
Dates: December 31, 2018
An exciting way to spend a Las Vegas New Year's Eve may be on the Strip but with Tenacious D playing at the Hard Rock Hotel and Casino, you might want to think your plan out again. The self-proclaimed Greatest Rock Band in the World featuring Kyle Gass and Jack Black bring their eclectic style of rock-n-roll to the stage for this one night event. The two artists have not toured together for almost five years and this is sure to be an evening to remember as they light up the stage with their fantastic guitar work during their upcoming tour of the USA.
Photo by Jester Jay Goldman
Imagine Dragons
Location: The Cosmopolitan
Dates: December 31, 2018
Wow, going to see Imagine Dragons is a superb way to spend a stellar Las Vegas New Year's Eve. The band brings their alternative sound back to their hometown where their musical roots began and are scheduled to light up the stage at the Cosmopolitan Las Vegas for one show only. This is a no brainer event for indie music lovers to see that will surely bring good vibes to your body as you groove to songs like Cover Up, Born to be Yours and Bleeding Out.
Photo by Constanza.CH
Bruno Mars and Boyz II Men NYE Concert
Location: T Mobile Arena
Dates: December 30- 31, 2018
The T Mobile Arena is proud that Grammy Award winning singer and musician Bruno Mars and his band of Hooligans will be performing for Las Vegas New Year's Eve along with special guest Boyz II Men. Bruno Mars and the city's favorite Boyz II Men have all the right moves for ringing in an excellent NYE.
Photo By Chrizta T.
Maroon 5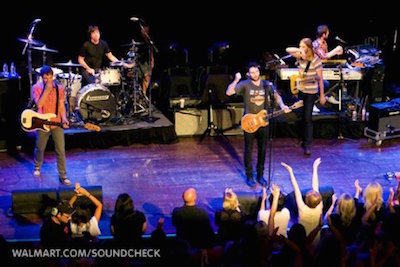 Location: Mandalay Bay
Dates: December 30, 31, 2018
For the sixth consecutive NYE the famed music group Maroon 5 will grace the stage at the Mandalay Bay Resort and Casino. For two evenings (December 30 and 31) Maroon 5' stunning musical talent will perform their popular songs to a highly choreographed stage production. Las Vegas New Year's Eve will only escalate the energy that Maroon 5 will bring to this memorable event which is sure to be a crowd pleaser.
Photo By Lunchbox LP
What's Hot
Do you have any questions or Comments?