Las Vegas Strip Tease Classes
In Las Vegas strip tease classes you will learn sexy moves, pole dancing and lap dancing techniques and the art of seduction from professional burlesque dancers and showgirls! Whether your purpose is to celebrate a bachelorette or a divorce party, a birthday, to become more self confident or to periodically pamper your husband, strip class may be your answer! Gentlemen, don't hold your breath - you cannot come in - these are classes for women only!
Stripper 101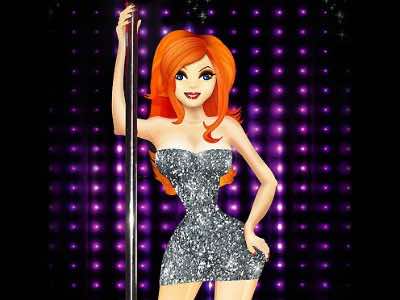 Venue: Stripper 101 Studio - Planet Hollywood Resort & Casino
Date & Time: Classes daily
Age restrictions:18+
Review: At Stripper 101, Las Vegas strip tease classes women of all ages can learn how to feel confident, how to do a lap dance and a pole dance. They will also teach you how to pose sexily for pictures - and you might want to have high heels for the occasion, because they do look better on photos than sports shoes! You will get a great exercise and they guarantee that your buttocks will hurt nicely the next day! The downside is that if the class is too big, you may need to share a pole, as they don't have enough for all, and hence the time of the actual exercise will dramatically decrease for you. But it's still a fun way to spend some time in Vegas and do something "unusual"!
Get Your Free Las Vegas Events Calendar!
Las Vegas Gifts - Art, Merch And more!
Grand Canyon Helicopter Tours by Papilloin
Grand Canyon Helicopter Tours by Maverick
Awesomest Things to do in Las Vegas Every Day!