Mount Charleston Day Trips From Las Vegas
Mount Charleston tours from Las Vegas is a great way for you to cool off in the summer, breath some fresh air, and see some stunning natural landscape. At 11,918 feet above sea level, Mount Charleston is the highest point in Southern Nevada with an ecosystem all to its own. While venturing on one of the excursions you can experience a nature hike with spectacular views of the surrounding lowlands or you can drive the twisting roads on a unique vehicle known as a Polaris Slingshot that looks like the Batmobile. Other exciting adventures have you taking photos with a professional photographer, practicing yoga, eating a picnic lunch next to a crystal clear stream, and visiting the historic Mount Charleston Lodge. There are trips in the winter too which have you tubing down snowy hills or skiing at Lee Canyon while drinking hot chocolate in a winter wonderland.
Mount Charleston Tour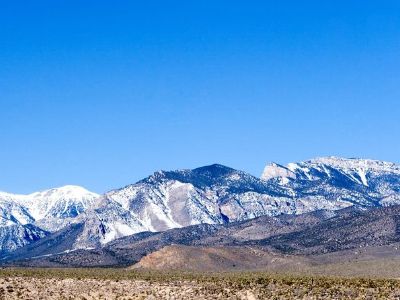 A perfect activity from Las Vegas for you to book that gets you out of the hustle and bustle of Sin City for a few hours is the Mount Charleston Tour. Your 4-hour small group journey starts with complimentary pick-up service from your hotel. Then you will be transported through the Mojave Desert until you start to reach the Spring Mountain Range where you will notice a huge change in scenery. As your small group travels in the mountain you will view places like Fletcher Canyon, Robbers Roost, and Mummy and Through Springs. Once you reach Mount Charleston also known as 'Sky Island', you will make a stop at the historic Mount Charleston Lodge. Here you will have time to walk the grounds, take plenty of photos, and stretch your legs. Your excursion concludes with transportation back to your Las Vegas hotel.
Get Your Free Las Vegas Events Calendar!
Grand Canyon Helicopter Tours by Papilloin
Grand Canyon Helicopter Tours by Maverick
Awesomest Things to do in Las Vegas Every Day!

Get Your Free Las Vegas Events Calendar!
Best of Vegas