Penn and Teller Las Vegas Show Review
Penn and Teller Las Vegas Show is great see in Sin City if you are looking for an entertainment hat includes mystifying spectacles of magic and illusions with a little bit of comedy thrown in for laughs .
The show begins early with a surprise treat by Penn playing the piano, an upright bass or some other musical instrument on stage while the crowd shuffles into their seats. As the showroom fills up, the stage becomes silent as the two performers are highlighting under the lights. Now the fun is about to begin as these two energizing artists draw incredible chemistry from each other.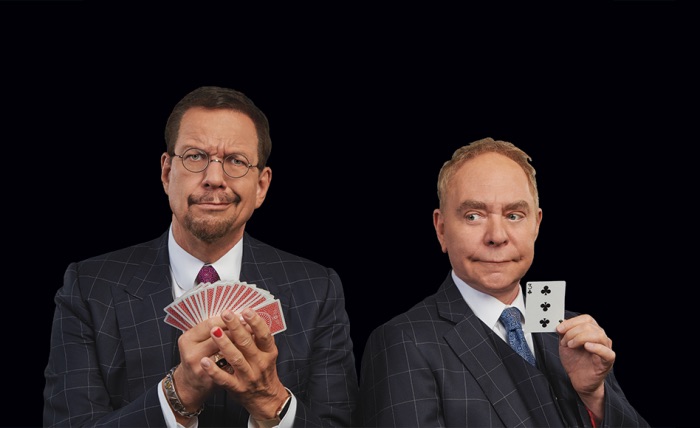 During the Penn and Teller Las Vegas Show, you will be delighted with a little bit of everything that includes a fire-eating showgirl, disappearing cows and you might even see one of them eat some razors. As their performance progresses, the two magicians are helpful with the mind boggled audience as they explain a few of their interesting and innovative tricks.
Guests of Penn and Teller Las Vegas Show are thrilled with the sleight of hand maneuvers which leaves people scratching their heads and wondering how these two pull off these amazing tricks. In between the magic there are plenty of jokes that make people giggle and some commentary that can range from crude to political to just plain fun.
An outstanding moment during the Penn and Teller Las Vegas Show is when Teller turns water into coins and fish that leaves the audience in bewilderment. Other interesting tricks can include floating balls, flying doves out of a hat and don't be surprised if someone disappears on stage, only to be found at the back of the showroom in seconds.
Another great moment during their performance is when they ask up to 50 people from the audience to participate in a trick or an illusion that changes nightly. Kids are also asked to join on stage which is makes for special memories for the children trekking on stage. After the entertaining show concludes guests are pleased that Penn and Teller take the time for a meet and greet where you can actually have a conversation as well as your picture taken with two masterful performers.
Overall, their performance is second-to-none in Las Vegas with plenty of crowd participation, mystifying magic and a bit of comedy that keeps Penn and Teller Las Vegas Show a must see.
Penn and Teller Las Vegas Seating Chart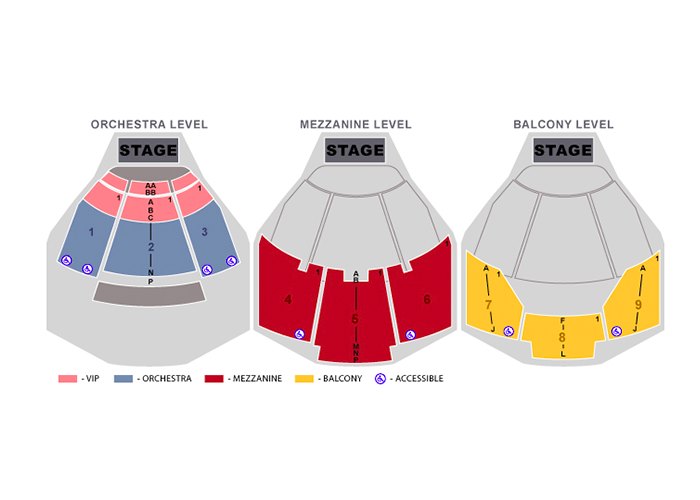 This seating chart will give you a good idea about the best seats for Pen and Teller. The show playing within the Rio All-Suite Hotel and Casino has a seating capacity of 1,475 guests. The theater has three tiers which includes balcony, mezzanine and orchestra. The theater offers excellent sight lines and multimedia effects from every level of seating. For guests looking to be included in the show, which happens often, purchasing tickets in the orchestra area, is advised.
The Cast
Penn and Teller first started performing together in 1975 and opened their first show in Las Vegas in 1993. Throughout their career the two performers have been widely acclaimed for their magic, comedy and even musical talents. Penn and Teller have appeared on several television series from the Simpsons to Friends to Modern Family to all of the late night shows including Letterman, Fallon, Colbert and even Jay Leno. The two artists have been nominated for sixteen Emmys over the years while receiving numerous awards from the Emmys, the Writer's Guild and Obie as well as a star of the famous Hollywood Walk of Fame. Before meeting Penn actually attended the Ringling Bros, Barnum and Bailey Clown College and Teller taught Latin to students in high school.
Penn and Teller Las Vegas Tickets
The show is performing at the Rio All-Suite Hotel and Casino. The 90-minute show runs Saturday through Wednesday starting at 9:00 P.M. Ticket holders must be 5 years of age or older to attend. Penn and Teller Las Vegas Tickets are available in a variety of price ranges that include balcony, mezzanine and orchestra areas.
Get Your Free Las Vegas Events Calendar!
Best of Vegas