Terry Fator Las Vegas Show Review & Tickets
Terry Fator's Las Vegas show, entitled "Who is The Dummy Now", playing at New York New York Hotel, is perfect when you are looking for quality entertainment. I've been lucky to attend Terry Fator's incredible show, and here is my review.
Tickets to Terry Fator's show sell out fast, so be sure to book in advance.
Please note that although Terry Fator's show can be watched by anyone over the age of 5, children under the age of 18 must be accompanied by an adult. The show contains a lot of PG13 adult sort of humor that little children may not understand, but they would still love the funny puppets. Terry Fator's humor is, perhaps, my favorite part of his show!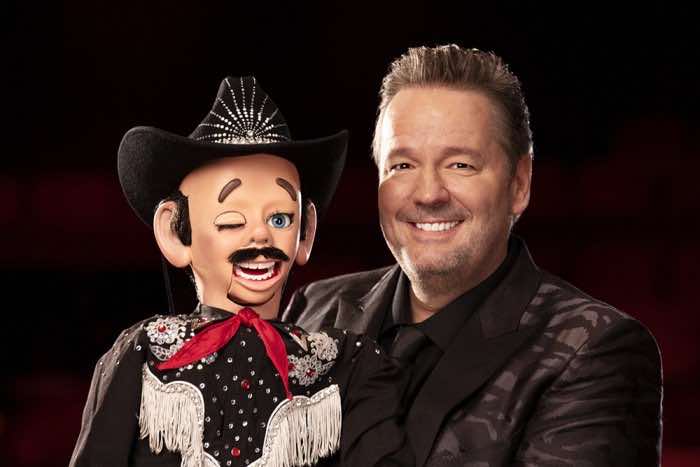 Terry Fator currently performs inside Liberty Loft theater within New York New York Hotel on Las Vegas Strip, at 3790 S Las Vegas Blvd. The show runs Thursday through Sunday at 7:30 pm, with blackouts on Friday and Saturday.
Terry Fator has been entertaining audiences in Las Vegas since he won America's Got Talent in 2007. Thanks to the popularity of his show, he has signed at least three contracts as of the writing of my review, which is a very impressive record for Las Vegas! Originally, his show was playing at The Mirage Hotel, but it recently moved to New York New York Hotel.
Terry Fator's show is like no other show on the Strip. His unique talent is ventriloquism, which he effortlessly combines with stand-up comedy, singing, handling of very funny puppets, and he is an incredible celebrity impressionist who can imitate over 200 voices. It's bewildering that he does all these impersonations using ventriloquism!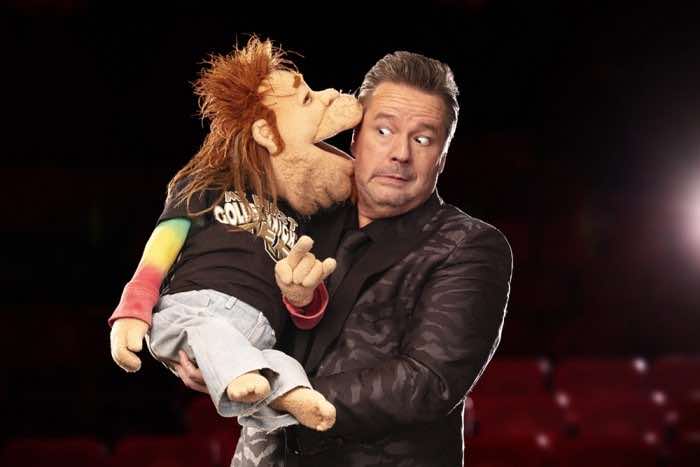 Some of Terry Fator's most famous impersonations include Elvis Presley, Michael Jackson, Dean Martin, Aretha Franklin, David Bowie, Garth Brooks, Elton John, Cher, and many more. Terry Fator has a lot of help from his puppet friends, who are brought to life by Fator's quick wit and skills.
One of Terry Fator's show's biggest assets is his skill in puppeteering. Fator is an expert with his puppets as he brings them to life during the show. The handcrafted puppets are truly unique with impressive detail workmanship. His mastery of the strings is sometimes overlooked because of his mesmerizing lack of mouth movement.
Terry Fator's ever-growing array of famous puppet friends each has their own personality and skills. It's incredible to watch how Terry Fator keeps track of their unique personalities and behaviors, all while combining them with improvisational comedy. According to my research, some of his puppets were created by the creative team at Puppet Heap.
One of the crowd's favorite puppet chracters in Terry Fator's Las Vegas show is the ever-hilarious Winston the Impersonating Turtle. Winston and Fator engage in a friendly verbal altercation regarding whose show it is and who is the true crowd pleaser. Winston claims that he has won all of the accolades and Fator is the real puppet on the stage. Winston the Impersonating Turtle can impersonate anyone but has a naive and innocent character.
Maynard Tompkins claims to be the world's greatest Elvis impersonator, but he never finishes a song. Emma Taylor is a typical teenager who takes selfies all the time and dreams of her own YouTube channel. Fernando V. Francisco is a Latino stallion, every woman's dream. Vikki the Cougar is a sort of showgirl who would date anyone who shows her the money. Duggie Scott Walker is your typical burned-out hippie, and Cuz Kani Kalipa is your perfectly happy Hawaiian who is looking for a good buffet. There are numerous other puppets used during the show, and Fator has new creations to help enhance the show on a regular basis. There are many more delightful puppets, and he adds new ones all the time, so I can't guarantee which one you'll have the pleasure to behold when you attend Terry Fator's show in Las Vegas.
Terry Fator's show is an extravaganza of many delightfully hilarious impromptu interactions between him and his puppets. Then, Fator and his puppet will break out into a stunning version of a song by impersonating some superstar artist with a accurate rendition. Fator's voice control is fabulous, and he hits every note as well as tone to make his impersonation lifelike, all without moving his mouth and coming up with jokes on his feet.
Terry Fator is a natural entertainer and stand-up comedian who combines this with a charming personality. The most amusing part of his show at New York New York is that although he is the mastermind behind it, and perhaps the world's greatest Elvis impersonator, not a single one of the puppets will attest to that fact during the performance.
About Terry Fator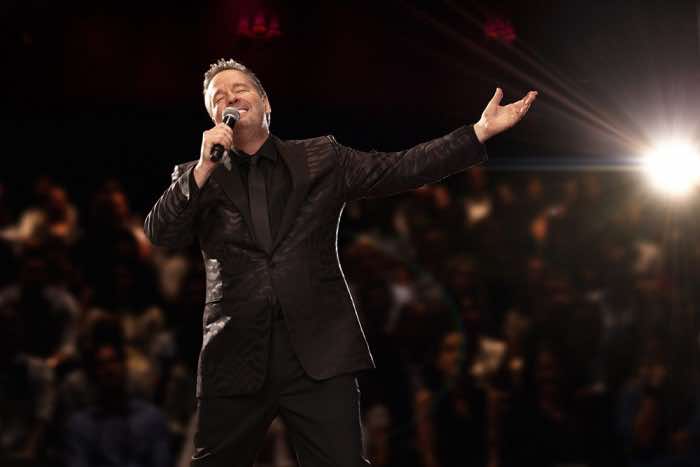 Terry Fator is one of the more interesting and entertaining performers to bring his act to Las Vegas, with a truly unique life story. He has been interested in ventriloquism, puppeteering, and comedy since the age of 10. Needless to say, nobody took him seriously. But he enjoyed it so much that he would take every chance to perform - at schools, county fairs, and birthday parties. He decided to audition for America's Got Talent at the age of 42. After winning the television show, the doors opened wider, with appearances on The Late Show with David Letterman, the Today Show, and even the Oprah Winfrey Show. Then he moved to a Las Vegas stage. So I'd like to thank him for not giving up and winning that America's Got Talent show - it was the best decision ever made because we've got to enjoy this unique Terry Fator's Vegas show for more than a decade thanks to his persistence! Head over to New York New York hotel to watch for yourself, Terry Fator loves nothing more than performing for you!
Terry Fator Las Vegas Show Venue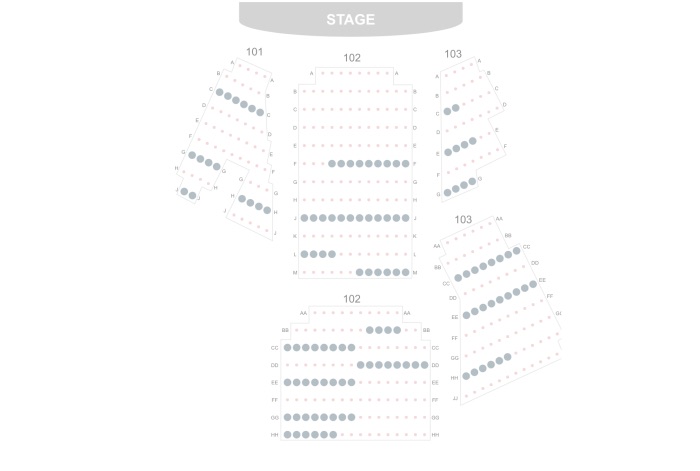 In 2023, Terry Fator performs within Liberty Loft at New York New York on The Strip, which is a small venue compared to the one he had before at The Mirage. The seats are all on the same level. For better view, there are TV screens that you can watch. However, it's still the great Terry Fator's show that draws the crowds, not the New York New York Las Vegas stage.
Get Your Free Las Vegas Events Calendar!
Best of Vegas