Mat Franco Las Vegas Show review
Mat Franco's Magic Reinvented Nightly playing at the Linq is one of the best magic shows to hit Las Vegas in years for people seeking a few laughs to go along with incredible mystifying magical tricks. Here is my review.
Franco delivers a superb performance for families, friends and everyone in the audience that wants to be thoroughly amazed by his magical prowess on stage. Franco relies on his self-taught magical instincts throughout his magical performance which includes stellar illusions and choreographed props that propel his show forward.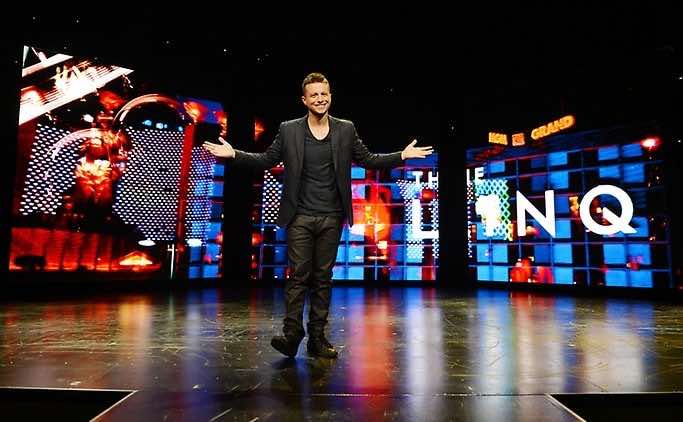 During Mat Franco's Las Vegas show there are a few sleight of hand tricks which have the audience's jaws dropping to the floor and when a playing card appears in a Ramen package, you can only shake your head in bewilderment. Other crowd pleasing illusions include a fantastic coin in the cup trick with his fast moving hands and when he transports an audience member's telephone to another booth across the theater, the crowd is pleasantly pleased.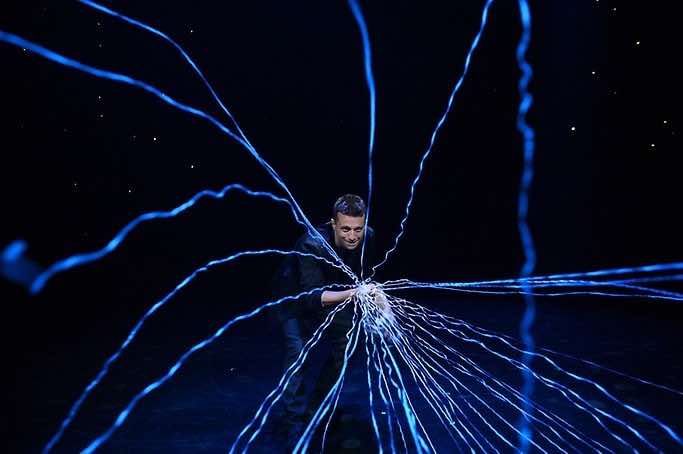 During the show, Franco uses his beautiful assistants like most magicians to help set-up props and move the evening forward. At one point his assistants are left on stage and Franco mystifyingly appears in the back of the theater in a split second. Don't be surprised to him juggle throughout the performance and his witty improvisation is evident with most of his tricks requiring some type of audience participation. Overall, if you missed Franco on America's Got Talent and you are enthusiastic about innovative magic trick as well as illusions, then the Mat Franco's Las Vegas show is perfect for you. Another caveat of seeing the show is if you get picked to go up on stage, then you are assured of an autograph, even without VIP tickets.
Mat Franco was born in Rhode Island and began his career as earlier as ten years old while performing at birthday parties. He hit the stage at the Riviera Hotel and Casino in Las Vegas by the age of fifteen and has not looked back. Franco's claim to fame came on America's Got Talent where he is the only magician to ever win the show. Franco is a self-taught magician that relies on his magical instincts to produce some of the best entertainment in Sin City.
Seating Chart
The seating chart for Mat Franco's Las Vegas show will give you a great idea about best seats for Mat Franco's Las Vegas show. The 575-seat LINQ Theater was renovated especially for him and includes several tiers of seating options. Optimal seats for the performance include premium table and booth seating in the first six rows as well as tables along row ten. Try to avoid reserved seating which are stools and not comfortable chairs. The intimate theater boasts perfect sound as well as sight lines from every seat in the house.
Mat Franco Tickets
Mat Franco is performing within the Mat Franco Theater at the LINQ Hotel and Casino. The 90-minute show runs on selected nights starting at 7:00 P.M. and 9:30 P.M. Guests must be 5 years of age or older to attend. There are a variety of ticket areas available that include premium, preferred, reserved and rear table seats. Dinner and show packages as well as a meet and greet VIP package are also available.
Get Your Free Las Vegas Events Calendar!
Best of Vegas