Men of Sapphire Las Vegas Tickets ***Temporarily Closed***
The Men of Sapphire Las Vegas is an all-male revue that has been satisfying crowds for a decade with their fantasy themed dances.
Located in a private showroom at the Sapphire Club this three hour performance has been leaving many women with their tongues hanging out for over ten years. The dancers are superb and the atmosphere is perfect for an exhilarating night of male flesh being paraded onto the stage.
The Men of Sapphire begins with a thunderous entrance by the dance troupe to loud electronic dance music and multiple multimedia effects. The men move on stage in a choreographed fashion that would make dance move masters like Usher and Bieber jealous with each thrust. From here the show takes on a fantasy theme with dancers wearing such costumes as a fireman, a construction worker, a cowboy and a military man. Each fantasy is played out by the dancer until he is only wearing a tightly fit thong that eventually gets filled with lots of crumbled money.
The feature dancer is non-other than Rico Elbaz who is a former Mr. Universe and a three time Playgirl centerfold. Rico is masterful in his moves under the lights that highlight the muscularity of his chiseled body. When Tauris takes the stage women are amazed with his Chris Brown type moves as his body bursts with joy while dancing. The other dancers will satisfy every woman's carnal dreams of fantasy as they interject their free flowing dance moves.
During the Men of Sapphire show guests are encouraged to nominate their friends for a special up close and personal grind with one of the gorgeous men. Women can get close to the stage when their favorite male is swaying his body feverishly. Each dancer has a unique personality that will bring a smile on the face to any woman, future bride or birthday girl. The men are appreciative of the women that shove dollar bills at them as they grind away on stage.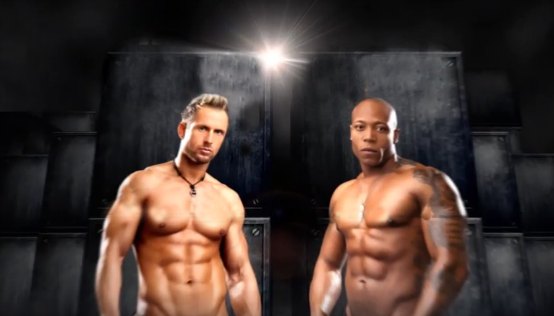 The Men of Sapphire Showroom is ideal for this type of bare all event. There is plenty of space between tables for the men to dance from one end of the theater to the other with ease. The show offers a variety of packages that makes planning a bachelorette party or a girl's night out easy to plan. One other perk of this show are the possibilities of a table or lap dance from the stunning male dancers, so bring some extra green backs.
The Men of Sapphire will bring their exciting energy to every performance and women should be prepared to bring their best vocal chords. Show after show this all-male revue has had women salivating after their Greek god like bodies.
About the Cast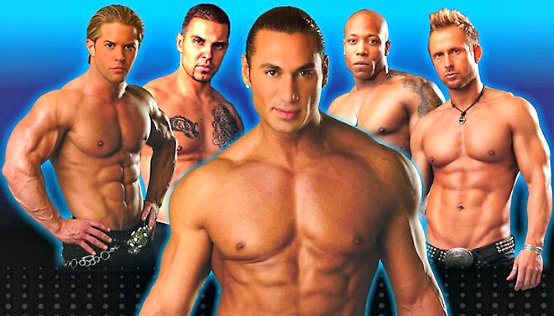 The eight dancers are formed by a rotating cast that includes Rico, Mike Anthony, Justin, Diego Jesse, Kaleb, Taurus, Steve Kim, Gage, A.J., Nile and Armani. Of course these are probably their stage names but after all you are visiting the show to view the buff bodies and handsome faces.
Men of Sapphire Tickets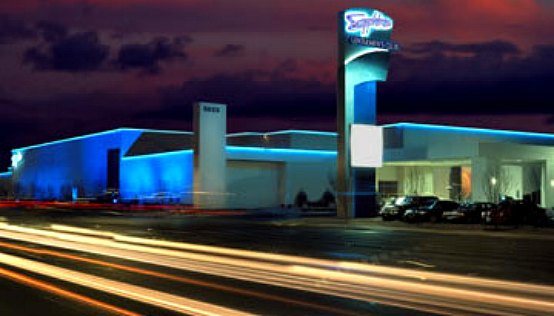 The show plays are performing at the Sapphire Showroom located within the Sapphire Gentlemen's Club. Patrons must be 21 years of age or older. The Men of Sapphire Las Vegas appear Friday at 9:00 P.M. and Saturday at 10:00 P.M. There are packages available for large groups such as bachelorette parties or birthday parties which include transportation. Men of Sapphire Tickets and packages are on sale now and range from the "Girls Wanna Have Fun" experience to the "Bringing Sexy Back" VIP package that puts you right in the action.
Get Your Free Las Vegas Events Calendar!
Las Vegas Gifts - Art, Merch And more!
Grand Canyon Helicopter Tours by Papilloin
Grand Canyon Helicopter Tours by Maverick
Awesomest Things to do in Las Vegas Every Day!