Las Vegas Male Revue Shows
Las Vegas male revue shows are a perfect choice for the good girls gone bad - where else can you see that many six packs an tight buttocks at once? And, unlike your significant other (or most of them!) they don't mind dancing and stripping for you or even wear a sexy outfit of your dreams! Perfect gift for a birthday girl or a bachelorette saying byebye to her single life!
Magic Mike Live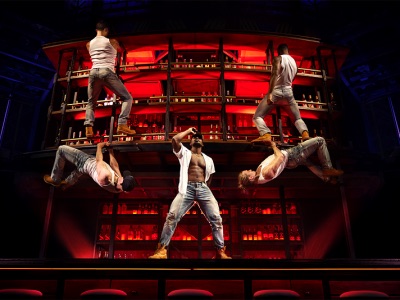 Venue: Magic Mike Theater, Hard Rock Hotel
Date & Time: Starts in April 2017! Wednesday-Sunday at 7:30 pm and 10:00 pm
Age restrictions: 18+
Ladies and gentlemen, get you dollar bills ready because Magic Mike Live is ready to blow your mind!ß Performing at the Hard Rock, Magic Mike Live recreates the magic on stage that was brought to life by Channing Tatum. This show is fabulous with 13 jaw dropping male specimens pleasing all of your senses while their gyrating hips and bodies take you into a mesmerized state of mind. Magic Mike Live brings everything to life on a 360 degree stage that is fashioned after the original Club Domina which was featured in the two Magic Mike movies. You will be thoroughly satisfied with the intricate choreography of the dances and strip routines that these gorgeous male performers bring to the stage. So, when you are ready for that ultimate Las Vegas male revue experience then you need to see Magic Mike Live and let them take the stress of the day away.
What's Hot
Plan Vacation
What's Hot
Plan Vacation