Las Vegas Male Revue Shows 2022-2023
Las Vegas male revue shows are a perfect choice for the good girls gone bad - where else can you see that many six packs an tight buttocks at once? And, unlike your significant other (or most of them!) they don't mind dancing and stripping for you or even wear a sexy outfit of your dreams! Perfect gift for a birthday girl or a bachelorette saying byebye to her single life!
Aussie Heat Las Vegas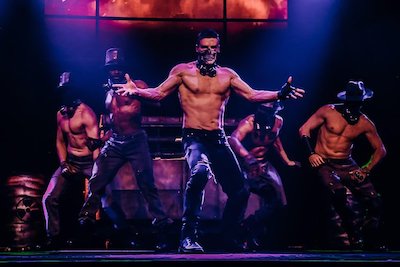 Venue: V Theater at Plant Hollywood
Date & Time: Thursday-Sunday at 10:00 pm
Age restrictions:18+
Aussie Hunks is back and performing with enforced safety measures during COVID 19! The latest addition to skimpily-clad male strippers already active in Vegas, sets a new standard for a strip tease, and for hip hop, for that matter! The are are already famous "down under", in their homeland Australia, as hip-hop and street dancing, hip-thrusting and pants-dropping virtuosos. This talent couldn't get unnoticed in Las Vegas, were pants dropping is a skill that looks good on almost any resume. Now they are bringing their show to downtown Las Vegas for your viewing pleasure! Coupled with a Croc-Tail that comes with every ticket, pleasure is guaranteed.
Get Your Free Las Vegas Events Calendar!
More Shows