Las Vegas sightseeing Tours Of The strip In 2023
Las Vegas sightseeing tours offer an excellent overview and highlights of the Strip and downtown - the city is home to word's most fascinating hotels, museums, amazing shopping malls and other attractions! You can look at the city from the air and from the ground, by day and by night - and never get enough of it! You can find a tour that includes a day with Elvis or you can visit numerous famous Reality TV locations and you can ride a Segway along Fremont Street. These excursions offer a wide variety of transportation options that range from walking to a pink Cadillac to a customized trike. No matter which tour you decide to try, we know that whatever happens in Las Vegas stays in Las Vegas but the memories will last a lifetime.
Get Your Free Las Vegas Events Calendar!
Grand Canyon Helicopter Tours by Papilloin
Grand Canyon Helicopter Tours by Maverick
Awesomest Things to do in Las Vegas Every Day!

Exploring the Best Parts of the Las Vegas Strip with a Local Guide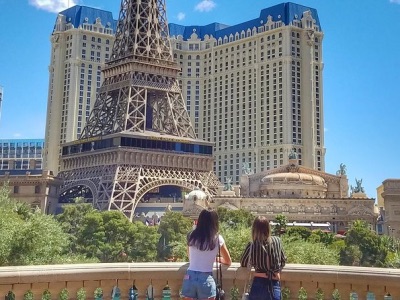 Whether this is your first trip to Sin City or you have visited many times, the Exploring the Best Parts of the Las Vegas Strip with a Local Guide Tour will increase your knowledge of the world's greatest city of entertainment. Your 3-hour journey through the best sites in Sin City begins when you meet your local guide at a predetermined spot along the Strip. Here you will begin your walking tour of the Strip while your local guide tells you about interesting facts and history about the Entertainment Capital of the World. You will pass through iconic settings like the Venetian where you will stroll through the Grand Canal Shoppes while viewing intricate architecture, Italian-style frescoes, and even watch the gondolas paddle by you. You will have the chance to view some of the more interesting hotel lobbies that are packed with more art, waterfalls, flowers, and detailed architecture. At the Flamingo you can witness the wildlife habitat and view the intricate Bellagio Fountains while walking through the Bellagio Conservatory & Botanical Garden. While walking you will have time to indulge in various foods and drinks at your own expense. During your walking tour your guide will also point out secret locations of fun from unknown casinos to hidden pools to secret bars that pour incredible handcrafted libations. Your walking tour concludes somewhere along the Strip so you should wear some comfortable shoes and bring some money to indulge in drinks and food. 
Get Your Free Las Vegas Events Calendar!
Best of Vegas