Las Vegas Club Crawl & Party Tours
Here is a selection of the most popular Las Vegas club crawls! Whether you want to party like a king with VIP hosts, or visit many night clubs for cheap at your own pace with a V-Card, Vegas has plenty of options.
Deals
Plan Vacation
Strip Hotels

Shows

Fun Activities

Tours

Nightlife

Day Club Crawl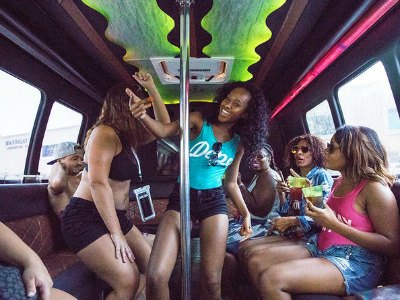 Book Day Club Crawl
Experience the wild party culture of Las Vegas with a day club crawl. This 300 minute tour will take you to some of the hottest spots on the Strip. Get VIP treatment at some of the most elite day clubs in the city. If you enjoy adult pool parties, this particular club crawl is definitely an exciting option. Start your Las Vegas club crawl with a visit to a fashionable bar where you will be greeted by a VIP host and whisked away on a luxurious party bus from one club to the next. The tour includes unlimited drinks as well as free entry to two clubs. There are no cover charges or waiting in lines. Some of the venues that guests may visit during this tour are Pools at Hard Rock Hotel, MGM Grand and The Venetian. Spend a memorable day out in the sun enjoying the energetic party culture of Las Vegas.
V Card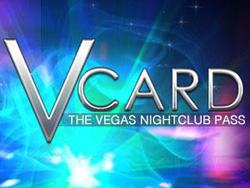 Buy Vegas V Card
Las Vegas has a large number of high end bars and clubs. However, one of the biggest problems most people face when visiting them are the long lines. With the V Card you can now skip all the lines at the best nightclubs, lounges, bars, gentlemen's clubs, pool clubs and day clubs in the city. This is a nightclub pass that provides VIP access to a large number of clubs and bars in the city so you can enjoy Las Vegas club crawl at your own pace. Simply flash the card at the venue and you can not only bypass all the lines but get free entry at the venues. This card will also provide you a number of other advantages such as limo services, VIP access, drink specials and much more. Before visiting a venue, check the venue's dress code, specific requirements and entry times. The V Card is great for tourists visiting the city for a limited number of days since it will help them save a considerable amount of time.
Rock Star Tour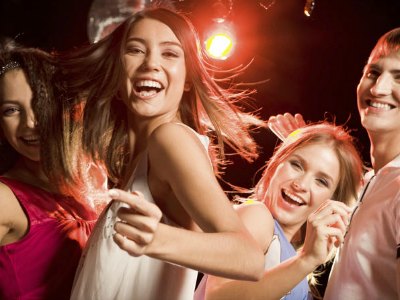 Book Party Bus Express
The Vegas Party Bus Express will provide you a memorable experience at some of the top clubs and lounges in Las Vegas. If you want to experience how the elite of the city party, this Las Vegas club crawl will be ideal for you. Hop on a luxurious party bus and enjoy an energetic club crawl. This tour will include a visit to an ultra-lounge as well as two of the best nightclubs in the city. Enjoy special drink offers as you dance till the morning hours. The party bus itself is a treat luxurious interiors, a dance floor, music, stripper pole and an open bar. You will also visit two popular nightclubs in the city without any cover or lines. Get treated like a true Vegas VIP as you visit one of these high end venues in Las Vegas: Chateau (Paris), LAX (Luxor), Foundation Room (Mandalay Bay), Bank, Hyde or Lily (Bellagio Hotel).
Club Crawl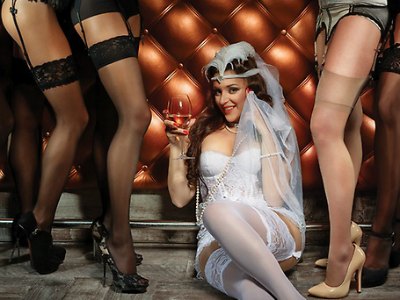 Book Club Crawl
The Club Crawl is a true extravaganza and night out for those who want to dance through the night at some of the hottest clubs in Las Vegas. Your transportation for the night will be on board a party bus. Visit a sleek ultra-lounge, the best venue to meet your VIP host and other guests for the evening. This Las Vegas club crawl also includes a visit with a choice of one to up to five nightclubs in Las Vegas for a night of fun, excitement and dancing. There are no cover charges or lines. You will enjoy VIP service at each venue you visit. The party bus is true decadence with a dance pole, free beverages and surround sound. With this Las Vegas Club Crawl, getting to your destination will be just as much fun as the destination itself.
VIP Party Pass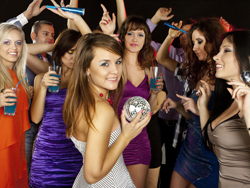 Buy VIP Party Pass
Partying in Las Vegas is a unique experience. However, there are a lot of hassles involved such as expensive drinks, long lines and cover charges. With the VIP Party Pass you can leave behind all your worries and enjoy VIP treatment at every venue you visit. This tour will get you to bypass all the lines as your VIP host takes you to two popular nightspots in Las Vegas. Visit a hip ultra lounge where you will enjoy specials on drinks. Here you can meet and socialize with other party-goers and get in the mood to party all night. Next, visit a nightclub in the same hotel. Dance the night away like a true Vegas celebrity as you meet new people and make some great friends. The VIP Party Pass is a great way to enjoy the best of the nightlife in Las Vegas without having to worry about the small details.
What's Hot
Plan Vacation
Strip Hotels

Shows

Fun Activities

Tours

Nightlife

Do you have any questions or Comments?