The Best Vegetarian Restaurants in Las Vegas
These vegan and vegetarian restaurants in Las Vegas will make any healthy food aficionado craving for more! Although there aren't plenty of healthy options in the Sin City, the ones that do exist are quite good. Whether you prefer raw food, or crave tofu masked as real meat, you can find it all here!
Sweet Tomatoes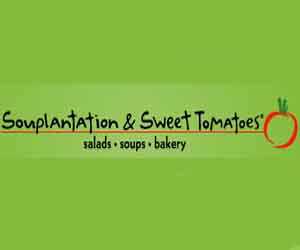 Address:2080 N Rainbow Blvd ; Tel: (702) 648-1957
Prices: $1 - $20
Hours of operation: Monday - Thursday: 11:00 am to 9:00 pm; Friday & Saturday: 11:00 am to 10:00 p.m; Sunday: 11:00 am to 9:00 pm
Options: Lunch, Dinner
Good for: Healthy Dining, Families With Kids, Cheap Dining
Type: All You Can Eat
Reviews: Sweet Tomatoes is a chain buffet-style restaurant (you might have one in your own city). It's one of Las Vegas vegetarian restaurants specializing in healthy meals, especially salads, soups, pastas and desserts. Many refer to it as a "salad bar" - the variety of fresh salads here is endless. It's also a great restaurant for kids. Hint: if you join "Club Veg" on their website, you will have access to special coupons and deals!