The Best Thai Restaurants in Las Vegas
Looking for the best Thai restaurants in Las Vegas? Couldn't be easier with my guide! I found the most raved about restaurants that offer authentic ethnic Thai food (although some of them mix it with other varieties). If it's your first time trying this type of food, it is customary in Thai restaurants to offer you a choice of how spiced you like your dishes, usually on the scale from 1 to 10, but keep in mind that what you consider "hot" might fall in the category of "medium" by real Thailanders, so choose wisely!
Lotus of Siam Thai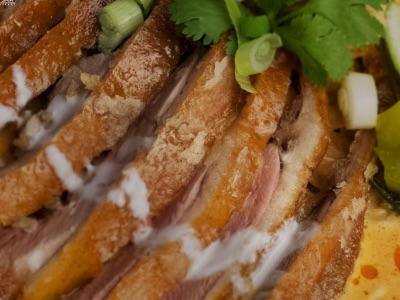 Address: 953 E Sahara Ave, Ste A5; Tel:702-735-3033
Prices: $1 - $20
Hours of operation:Monday -Friday Lunch: 11:30AM-2:30PM; Buffet: 11:30AM-2:00PM; Monday-Sunday Dinner: 5:30PM-10:00PM
Review: Lotus of Siam is absolutely the most popular of all Thai restaurants in Las Vegas! Some tourists go as far as to admit to this restaurant being the main reason of their trip to the city. And they are not discouraged by the restaurant's location in a shady area in a strip mall. By the way, it's not that far from the Strip, so hiring a cab won't break your budget! Lotus of Siam is lovingly run by Saipin Chutima, who learned the secrets of Thai cooking from her grandmother. Because of it's incredible food and affordable prices, the restaurant tends to be crowded - so make sure to make reservations in advance. Everything on the menu is yummy, and reviewers particularly recommend their Thai Beef Salad, Beef Khao Soi, Garlic Prawn, Drunken Noodle Seafood and Nam Kao Tod.
Get Your Free Las Vegas Events Calendar!
Grand Canyon Helicopter Tours by Papilloin
Grand Canyon Helicopter Tours by Maverick
Awesomest Things to do in Las Vegas Every Day!