Fantasy Las Vegas Show Review
Fantasy Las Vegas show playing at Luxor is one of the classiest topless revues a patron will ever view in their lifetime.
This 90-minute show has won many awards throughout its sixteen year run in Las Vegas including Best Showgirls 2015, Best Topless Show 2014 and Best of Vegas 2012. Producer Anita Mann has been able to bring a fresh look to Fantasy each night and the crowds have been pleased.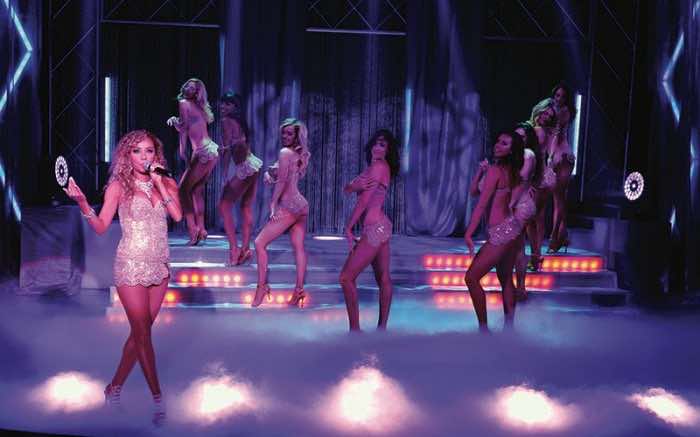 Fantasy Las Vegas show has been a mainstay striptease show in Las Vegas and there is no sign of this enhanced topless revue to stop. Over the years the show has changed and Anita Mann has been able to intertwine new routines that keep the audience engaged. Mann has always wanted Fantasy to be more than just a striptease with beautiful women. This time around Mann has produced a Fantasy which includes more aerialists, choreography, dancing and sultry singing. Mann will even lean on the dance troupe for choreographic ideas and a couple of the dance numbers were created by the Fantasy Girls.
The show has many costume changes which match nicely with the young ladies dancing. Costumes include schoolgirls, cowgirls, Latin attire and lots of bare flesh that is highlighted by exquisite multimedia lighting that brings the stage to life. Fantasy Las Vegas show brings a tremendous amount of sex appeal to the stage and is great for bachelor parties, singles and couples too.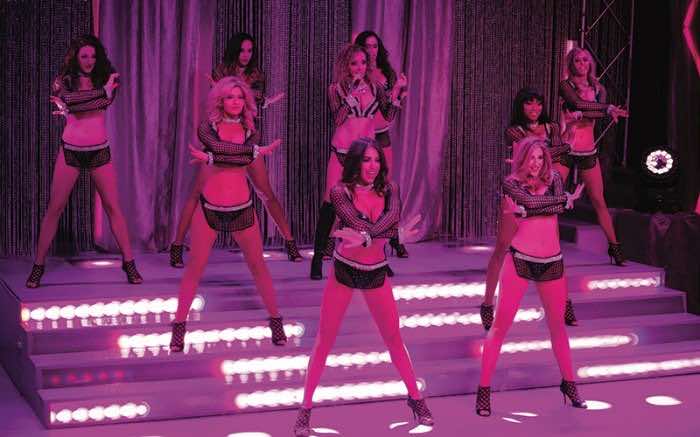 Lead singer Jaime Lynch is an exciting performer who brings energy to the stage with her presence and voice. Lynch is accompanied on stage by a troupe of beautiful female dancers who have a tendency to bare it all. During the show there are fifteen separate numbers which the performers grace the stage with perfect choreography to match their smiles. In addition to singing and dancing, Sean E. Cooper performs as the emcee during Fantasy Las Vegas show and does a bang up job of keeping the audience interested between costume and set changes. Cooper is known for wit and impersonations that he weaves into his act each evening which leaves the audience in gut busting crude, rude and raunchy humor.
The Atrium Theater located within the Luxor Hotel and Casino is an ideal venue for this revue. Seating is comfortable with nice sight views of the dancing and the sound system brings the music to life. The multimedia effects of fog, lights and video add value to the overall production without sacrificing the theme of this topless revue.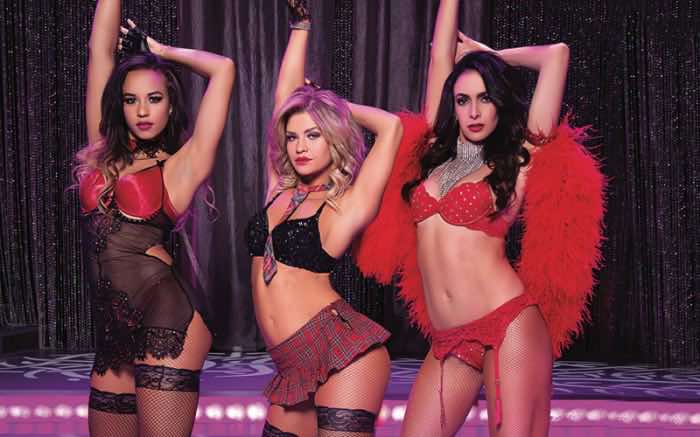 Fantasy is not something that a person would see at a famous strip club like the Rhino in Las Vegas. Patrons should not expect to have a pair of perfect tits flopped in their face and should expect a fabulous revue of song and dance with a little comedy here and there.
Fantasy Las Vegas show Cast
Fantasy is produced by Anita Mann who was born in Detroit, Michigan. She has been honored with a Primetime Emmy Award for Outstanding Choreography. Mann is also recognized as one of America's top five contemporary choreographers.
Fantasy is led by singer and dancer Jamie Lynch who has played her role in Fantasy since 2013. Lynch has appeared in many Las Vegas productions including the Peepshow, American Superstars and Vegas! The Show.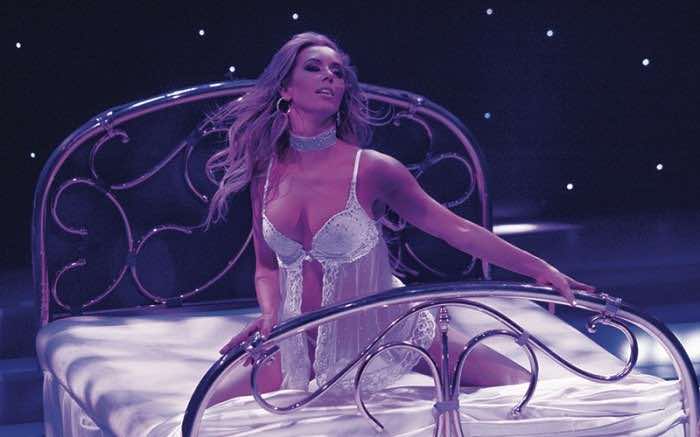 Comedian Sean E. Cooper has been working audiences into a laughing frenzy in Fantasy since 2000. Originally from Alabama he has advanced his skills of comedy as well as dance by intermingling hundreds of impersonations from Michael Jackson to Cher in his stable of jokes.
The cast usually rotates every six months in order to keep the dancers fresh. On any given night there is at least eight gorgeous girls in the dance that might include Delecia from Memphis, Tennessee; Ashton from Burnsville, Minnesota; Jamie from Salt Lake City, Utah; Amber from Dallas, Texas; Kristin from Port Washington, Wisconsin; Danielle from Huber Heights, Ohio; Jennifer from Birmingham, Alabama; Erin from Detroit, Michigan and Tracy from Warrington, England.
Fantasy Las Vegas Tickets
The show is performing at the Atrium Theater within the Luxor Hotel and Casino. This 350 seat venue is nice for this type of event with plenty of good seats with fabulous sight views. The show is open to all patrons who are 18 years of age or older. The show runs nightly at 10:30 P.M. Fantasy Las Vegas Tickets are on sale now and the seat selection ranges from upper seats to the ultimate VIP showgirl experience.
Get Your Free Las Vegas Events Calendar!
Las Vegas Gifts - Art, Merch And more!
Grand Canyon Helicopter Tours by Papilloin
Grand Canyon Helicopter Tours by Maverick
Awesomest Things to do in Las Vegas Every Day!