Luxor Hotel & Casino Las Vegas Review

The Luxor Hotel Las Vegas is a perfect value play for families and visitors who are looking for a great vacation experience at a reasonable price.
Shaped like a pyramid the Luxor has also been a special landmark in Sin City with many people passing by to take a photograph of the giant sphinx near the front entrance. The first floor atrium of the pyramid is filled with a large casino that is surrounded by fascinating shops and restaurants. This 4,000 plus room complex also boasts a second tower of recently renovated accommodations that offer spectacular views and value. One of the more interesting aspects of the Luxor Hotel Las Vegas is the 39 degree Inclinator that will take you to your pyramid room or suite. This is a one-of-a-kind elevator machine that follows the angles of the pyramids. The nightlife is superb in the LAX Nightclub, the restaurants have professional chefs that are creating affordable and exquisite cuisine, the pool area is massive with four distinct areas and you can even take in an artifact exhibit on the Titanic. One thing to remember is that the Luxor is connected to Mandalay Bay and Excalibur by a shop filled walkway.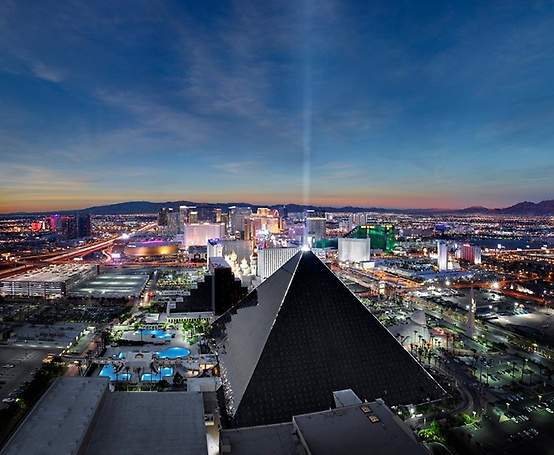 Luxor Hotel Las Vegas Shows
America's Got Talent Live!
Blue Man Group
Fantasy
Carrot Top
Titanic: The Artifact Exhibition
The Luxor Hotel Las Vegas is a perfect place for a variety of entertainment that is performed by superstars. Nowhere else in Las Vegas will you see the famed comedian Scott Thompson a.k.a. Carrot Top. This guy is funny and you might even see Carrot Top destroy some watermelon! If you have never seen the Blue Man Group than the Luxor will hook you up. The acclaimed musicians perform an updated musical show. There is also adult entertainment at its finest too with the Fantasy Show. This show has been named the Best Showgirl Show in the Sin City for several years in a row. The Fantasy Show features comedians, singers and topless dancers that will energize your imagine for the evening.
Luxor Hotel Las Vegas Rooms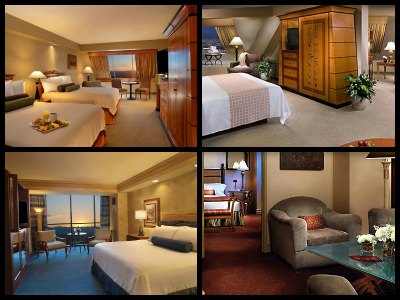 The rooms and suites at the Luxor range in size and amenities but each of the choices are family friendly. There are two complexes which include the newer Luxor Tower and the older Luxor Pyramid. One exciting item when you stay at the Luxor Pyramid you will have the opportunity to ride the inclinator which is an elevator at a 39 degree angle.
The Pyramid Deluxe room at the Luxor Hotel Las Vegas offers 420 square feet of no-sense Las Vegas and the idea of living in a pyramid. The inclined windows are very new age feeling with a small sitting area and a marble tiled bathroom. Unfortunately these rooms are basic with sporadic updating. Located in the adjacent Luxor Tower complex, the Tower Deluxe rooms offer 449 square feet of sensible luxury with recent updates that leave the space sleek. The Players Deluxe rooms are located in the Tower complex and offer an even more intriguing 449 square feet of luxury. Available only with a King size bed the Player Deluxe rooms allow for a larger sitting area complete with a love seat as well as a separate tub and shower combo.
The Pyramid Suites at the Luxor Hotel Las Vegas range in size from 590-800 square feet in size and are filled with lots of amenities. There is a spacious separate sitting area, an additional sitting area next to your slanted window in the sleeping space (king or two queen size beds) and a large soaking tub. The Tower Luxury suites have a contemporary feeling to them with just the right look elegance. These suites are 780 square feet and reside with a King size bed. Other amenities include a separate living room, a unique tub and shower layout with dual vanities, a wet bar, refrigerator, and beautiful floor to ceiling windows. The Tower Premier suites offer 1050 square feet of extreme luxury. These suites have a simple but elegant look to them with the space being divided into a separate bedroom with sitting area, large living room with an open feeling, a full wet bar, dual vanity sinks with a separate shower in this marbled area. The floor to ceiling windows only add to the experience.
Luxor Hotel Las Vegas Nightlife - clubs & bars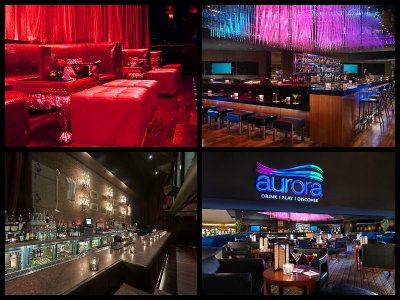 The Luxor Hotel Las Vegas has all of the needed nightlife inside their complex. There are several casino bars as well as six unique spaces to party and relax. You can relax at the Centra and enjoy signature cocktails; the Aurora Bar is a great lobby bar that is convenient for people watching; the Flight Bar is very sleek and urban with modern cocktails; for the high rollers there is the High Bar and the Playbar is a perfect complement to the race and sports book. For those looking for a truly exciting nightclub then LAX Nightclub at Luxor is ideal for letting out steam on the dance floor and rehydrating your body with a stout drink.
Luxor Hotel Las Vegas Casino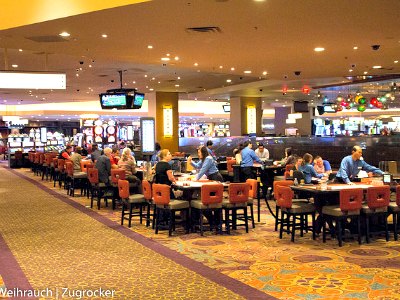 The casino at the Luxor Hotel Las Vegas is massive with over 125,000 square feet with all of your favorite gaming devices. This casino is located on the first floor and is surrounded by numerous shops as well as restaurants. Featured games are blackjack, craps, baccarat, roulette, slots, video poker and poker which can also be played in a private room. The Luxor also offers an area specifically for the high roller with higher table limits. The Pit is an area of the casino outfitted with stripper poles and go-go dancers to keep the party going all night while you play your favorite gambling games. There is also a functional 110 seat race and sports book area that has over 120 viewing monitors as well as several huge screens to watch all your favorite teams.
Luxor Hotel Las Vegas Restaurants
There are restaurants with delicious food that fits just about any budget at the Luxor Hotel Las Vegas. The food court is simple but offers everything from McDonald's to Bonanno's Pizzeria to LA Subs to Nathan's Hot Dogs. Other options include the Public House which is perfect for that sports bar feel with lots of different beers and interesting food; The TENDER Steak and Seafood has an elegant décor and boasts the only Bison and Kobe meat in Las Vegas; Rice and Company has delicious Asian specialties from sushi to hibachi to classic Chinese; T and T (Tacos and Tequila) has a great selection of margaritas to go with favorite Mexican dishes; Pyramid Café is a mixture of classic diner and French bistro cuisine and when you are looking for that scrumptious banana split try the Blizz.
Luxor Hotel Las Vegas Buffet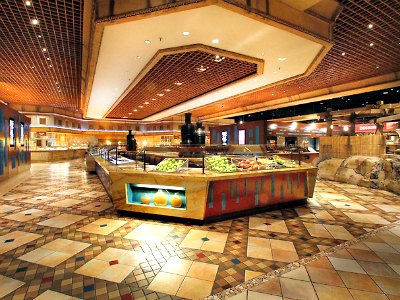 The Buffet at Luxor Hotel Las Vegas fills that ultimate family need when you cannot decide on a dining option. There are several select stations at this buffet which include a 30-foot salad bar as well as several traditional stations like carving meat, making pizza, an omelet and several others that feature food from around the planet. The dessert bar is also delightful. All the food is prepared by the trained Luxor chefs and the fresh ingredients are perfectly matched.
Luxor Hotel Las Vegas Pools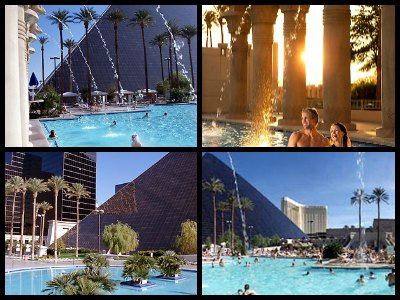 The Luxor Hotel Las Vegas offers four distinct pool areas that will allow you to soak up the sun or have a playful day with the family. The four areas total over 19,000 square feet of water and is surrounded by a larger 125,000 square foot pool deck area (pool area open seasonally). Towels and chairs are complimentary but there are cabanas as well as daybeds available for rent to make that day at the pool extra special. Included in your cabana and daybed rental is a personal attendant that will make your VIP investment worth every dime. Day passes are available for non-Luxor guests who decide this is the perfect pool to spend time at while in Las Vegas.
The Bodies Exhibition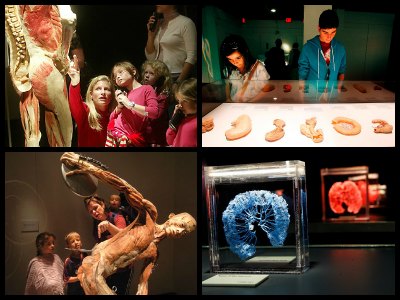 The Bodies exhibit at the Luxor Hotel Las Vegas is the only place you will get an up close and personal of the human body outside of an anatomy lab. This exhibit is packed with information for you to learn on the body.
The Bodies Exhibit also includes interesting facts that you may have never known about your different body parts and organs.
The Titanic Exhibition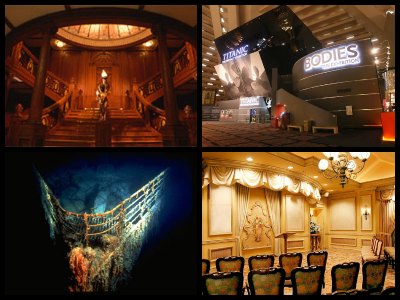 The Titanic Exhibit at the Luxor Hotel Las Vegas is all about the wonderful artifacts that have been preserved from this tragedy that took place on the open sea. The Titanic exhibit offers a timeline of artifacts from christening of the ship to its final moments before resting on the sea floor. View artifacts from the famous shipwreck that tell a unique story of the crew and the passengers. This exhibit holds many treasures for the Titanic fan to see.
Luxor Hotel Las Vegas Weddings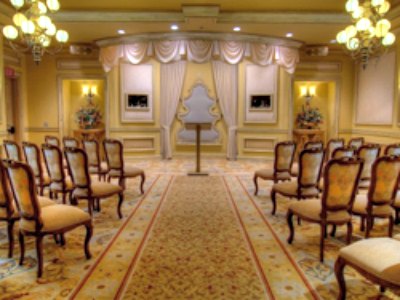 The Chapel at Luxor is an elegant area which can make that special day last in memories. This wedding space has recently won the Couples' Choice award from Weddingwire for many reasons from the small or large chapel to the intimate packages to the personalized service by the expert wedding planners, who can make all your wildest wedding dreams come true. If you are really adventurous you can get married in the fabulous LAX Nightclub that will add an extra burst of energy to your special day. Receptions are prepared by the trained chefs of the Luxor Hotel Las Vegas and the attentive staff will make sure everything is perfect during this joyous time in your life.
Luxor Hotel Las Vegas Spa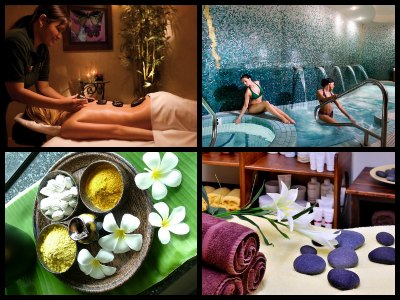 The Nurture Spa is a tranquil place when you are ready to relax and take the burdens of life away. This spa has a variety of reasonably priced packages that include everything from massages to oil treatments to steam bathes. The Nurture Spa is well known for its Sugar Scrub which exfoliates your skin before an exquisite hydration with various tropical remedies. The eucalyptus steam bath is also a viable treat for your body and mind.
Luxor Hotel Las Vegas Shopping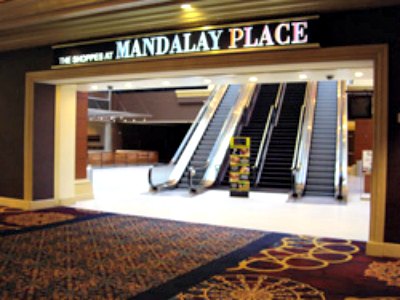 The Galleria at the Luxor Hotel Las Vegas is filled with some of the trendiest and stylish shops. A person can find all of their wanted souvenirs at the LX Logo Store; swimwear on the cutting edge at the Luxor Pool Store; if you need to accessorize before your night on the town then the $10 Boutique is perfect with all items under $10 and don't forget about the exclusive Zippo store where you will find the mother lode of cool authorized items from this retailer. If this is not enough shopping, you can travel through the walkway that adjoins the Mandalay Bay complex that includes another 40 plus shops to browse.
More Hotels
Get Your Free Las Vegas Events Calendar!
Best of Vegas