Las Vegas Topless Shows 2020
There are Las Vegas topless shows in 2020, and strip tease for any taste imaginable! Vegas is exactly the place where sexy girls show more than their great personalities. If you are into erotic strip tease shows, prepare for the wildest romp of your life in the Sin City!
X Country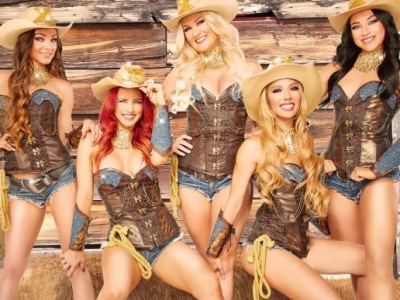 Location: Main Showroom, Harrah's
Show Times: Sunday-Thursday at 10:30 pm
Age limit:18+
Review:X Country is the next hit adult show presented by the producers of other great burlesque shows in Sin City such as X Comedy, X Burlesque and X Rock. This spectacular Las Vegas topless burlesque show is at the Main Showroom at Harrah's Hotel and Casino. This 90 minute adult show is packed with beautiful topless women dancing to a wide range of country-style music from present to classic. X Country has great choreography from synchronized dance steps to wardrobe changes to multimedia effects. The gorgeous women who perform in X Country are not shy as they dance across the stage in cowboy boots and Daisy Duke short shorts. Whether you are a fan of country music or not, the X Country is one of the hottest burlesque shows to grace the stage in Las Vegas. The X Country sexy Vegas show is open to guests 18 years of age or older.
X Burlesque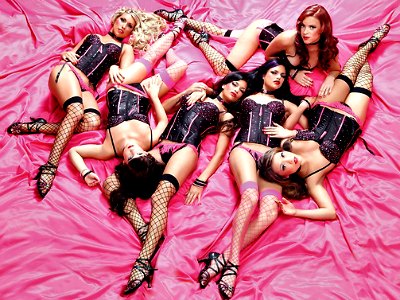 Location: Flamingo Hotel - Bugsy's Cabaret
Show Times: Every night at 10:00 pm
Age limit:18+
Review: What can you expect from X Burlesque? A classy Las Vegas topless Burlesque show with beautiful topless girls who dance, tease, seduce and playfully interact with the audience. While the girls change costumes, audience is entertained by stand up comedians. The show is set in an intimate theater with around 180 seats, so no matter where you seat you can enjoy the action close-up. Heads up: Some seats in the theater face away from the stage.
Fantasy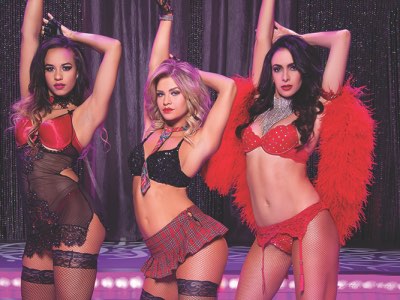 Location: Atrium Showroom - Luxor Hotel
Show Times: Every night at 10:30 pm
Age limit:18+
Review: One of the sexiest Las Vegas topless shows, Fantasy delivers what every man fantasizes about. Fantasy is an eye candy for hungry eyes - gorgeous dancers, sexy roleplay, combined with music, dance, song, comedy. The gorgeous girls dressed up in sexy costumes play out various fantasies - that's why this show is called Fantasy! This is a fun, light and entertaining topless revue.
X Rocks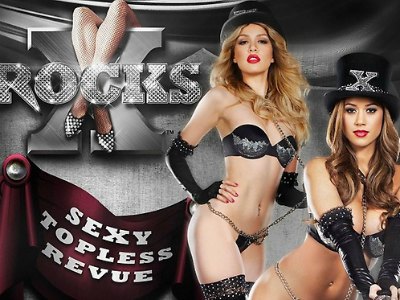 Location: Bally's Hotel
Show Times: 10:00 p.m. Thursday - Sunday
Age limit:18+
Review: X Rock is the newest creation of the producers of two popular strip shows Raack N Roll and X Burlesque, Matt and Angela Stabile. X Rock w manages to combine what seems impossible - hardcore rock music by performers like Alice Cooper, Black Sabbath and Metallica, and hot ladies who leave little to imagination. To cool you down, the show had a nice break filled with hilarious stint by comedian John Bizarre. In a city like Las Vegas, where strip shows come and go in the blink of an eye, these new Las Vegas topless shows are a nice distraction for gentlemen (and couples) who enjoy hard rock music and pretty topless ladies.
Cherry boom boom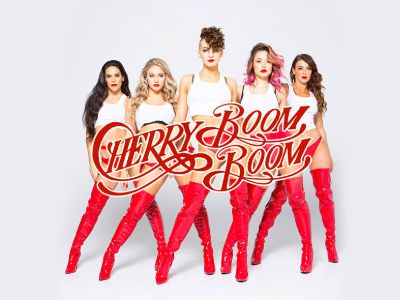 Location: Night Owl Showroom, Hooters
Show Times: 11:00 p.m. Thursday - Saturday
Age limit:21+
A perfect Las Vegas topless show for you to see when you want to watch beautiful ladies dance the night away to classic rock-n-roll is Cherry Boom Boom. Performing at the Night Owl within Hooters, the 75-minute performance is packed with delightful bodies shaking and swaying in different positions. The five scantily clad female dancers use a variety of props to help the show while they dance away to music from Led Zeppelin, the Rolling Stones, Morphine, and more. The stage contains numerous places for the dancers to groove including aerial cages and the choreography of the beautiful women is incredible. While watching you will be pleased with the multimedia effects and the state-of-the-art sound system that brings everything together. So when you are hot and ready to view some of the hottest female dances in Sin City then this is an ideal show to see.
Little Miss Nasty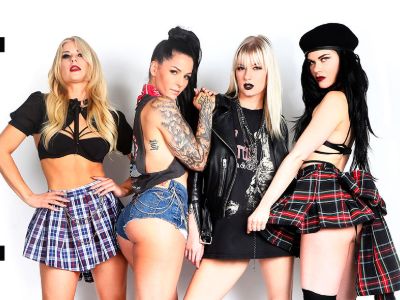 Venue: Club 172, Rio
Show Times: Select days, at 9:00 pm
If you want to experience a perfectly sexy show that highlights the beauty of women, rock-n-roll and burlesque, then Little Miss Nasty is an ideal Las Vegas topless show. Performing at the Night Owl Showroom within Hooters, Little Miss Nasty has been delighting audiences around the country. The show is packed with a feisty and lustful attitude which overflows into the audience as the beautiful women of Little Miss Nasty get down and dirty. Labeled the Hottest New Sexy Female Empowerment Brand, the show combines beautiful badass women with a rock-n-roll playlist featuring mega groups like Led Zeppelin, Korn and Marilyn Manson. The dance choreography is superb with sexy ladies strutting their stuff on stage in a graceful and ultra-sensual way that leaves guests with numerous smiles. The cast is full of the most sensual women in Las Vegas which are ready to light your fire of desire and dreams. Your eyes will pop out with joy as you watch these beauties dance across the stage in ways you only thought were possible in the bedroom. The performance is a perfect mixture of sex, dance and rock-n-roll which will leave lasting memories to everyone in the audience. The choreography is ideal with innovative dance moves that highlight the stunning curves of the beautiful women. Your ideas of the ultra-sensual world of Las Vegas will never be the same after you watch this unique sexy new wave Las Vegas topless burlesque show.
Crazy Girls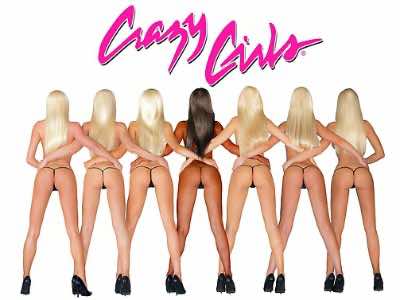 Location: Sin City Theatre, Planet Hollywood
Show Times: On Wednesday - Monday at 9:30 pm
Age limit:18+
Review: Crazy Girls continues the long tradition of cabaret shows in Vegas. The show features beautiful costumes, erotic dancing and of course sexy girls. It's one of the longest-running Las Vegas topless shows on the Strip, but don't worry - the cast is not the same. This is one of the last shows where you can experience the "old" Vegas. Great cast, beautiful dancers, skimpy clothes - Crazy Girls is every guy's dream!
Sexxy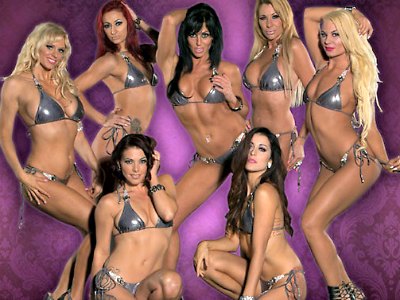 Venue: Westgate Las Vegas Resort and Casino
Show Times: Tuesday-Saturday at 10:45 pm or 10:00 pm
When you are feeling frisky but only want to see a top-notch dance, singing and erotica filled performance look no farther than this gem. This one hour long Las Vegas topless show is packed with your favorite sixteen songs that are performed by six stunning beauties with bodies that won't stop. Feel the electricity when the sensually appealing performers hit every falsetto and remove every piece of clothing in a very adult fashion that will please your inner urges. Everyone walks out of here with a smile and wink. Must be 21 years of age or older.
What's Hot
Plan Vacation
Strip Hotels

Shows

Fun Activities

Tours

Grand Canyon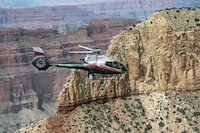 Do you have any questions or Comments?