Flamingo Hotel Las Vegas

The Flamingo Hotel Las Vegas has been a mainstay in city since 1946. This medium priced complex is located on 15 acres of lush gardens and features a wildlife habitat on the property.

The rooms are newer in décor having been renovated in 2006 and 2012 with the color of pink being dominate in most rooms. Many of the rooms have views of the famed High Roller Observation Wheel. The casino has a wonderful old school feeling with plenty of action.
The entertainment includes standout establishments like Jimmy Buffet's Margaritaville and Carlos 'N Charlies. The dining is unique with the Paradise Garden Buffet boasting views of the wildlife as you eat. The pool area is superb and family friendly with the GO Pool Club reserved for adults. The shopping is second to none on the Strip with numerous options for souvenirs.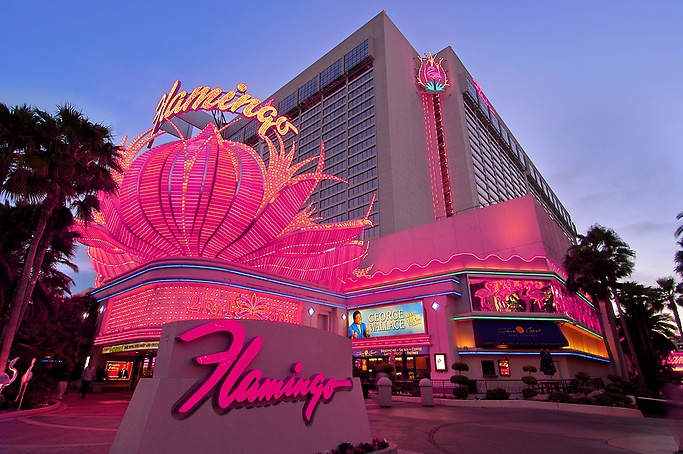 Rooms
The Flamingo Hotel Las Vegas has over 3,600 rooms and suites that are all unique in character. Even though the complex was originally built in 1946 the interior offers modern day décor that is pink, sleek and upscale. There are six different towers filled with big views of the Strip as well as the High Roller.
Entertainment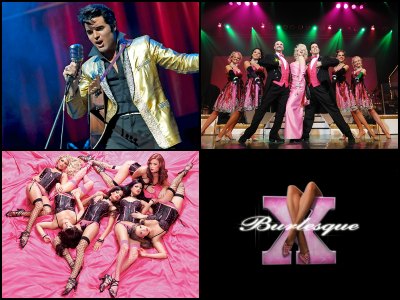 The Flamingo Hotel Las Vegas has always been known for their excellent entertainment options. The diversity of live stage shows covers many age groups and includes such big name stars as Donnie and Marie Osmond as well as Olivia Newton John. Two of the more interesting shows at the Flamingo Hotel are the X-Burlesque and Legends in Concert.
Nightlife - clubs & bars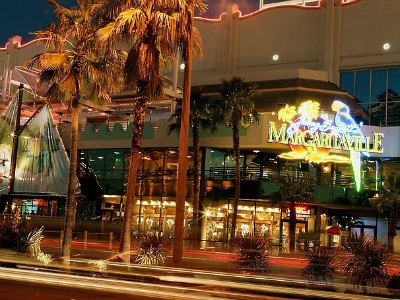 The nightlife at the Flamingo Hotel Las Vegas offers a diverse range of hotspots for you to enjoy. Fabulous signature drinks can be found at Carlos 'N Charlie's and there is always that never ending margarita at Margaritaville.
Other options include the Garden Bar which features a tranquil lagoon and waterfall setting; there are plenty of frozen concoctions at the IT'S 5 O' Clock Somewhere Bar which is the center piece of the Margaritaville Casino and the best of the many casino bars is Bugsy's Bar.
Casino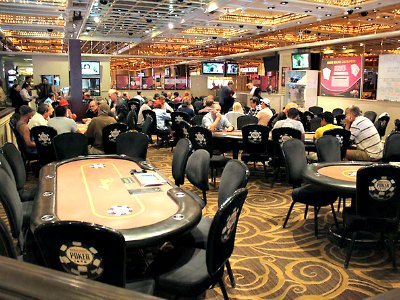 The casino at the Flamingo Hotel Las Vegas has an old school feeling with low ceilings and lots of neon. The area offers all of your favorite table games like blackjack to craps to roulette as well as special areas for poker, baccarat and high stakes games. There are over 800 slot and video machines that include all of the newer trendy models.
The race and sports book can accommodate up to 100 people with plenty of plush seating and big viewing screens. There is also an additional 200 plus slot and video poker machines as well as 22 gaming tables located within Margaritaville Casino.
Buffet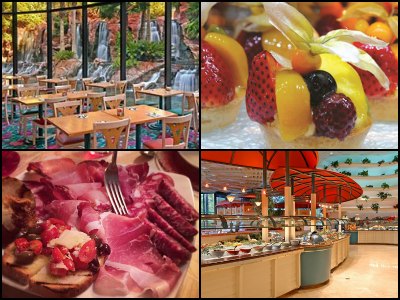 Paradise Garden Buffet has an extensive menu of delicious cuisine with a wonderful view of the Flamingo Habitat Sanctuary. The new twist at this buffet during breakfast is the influence of Southern and Mexican cuisine. There are also lots of waffles, omelets, spicy sausages and an omelet/crepe station.
Lunch time the cuisine changes over to crossover of Cajun and Southern flavorsat the Flamingo Hotel Las Vegas. The barbeque station, made to order hamburgers, pizza and a carving station are complimented by an enormous salad bar that includes cheeses, antipasti and deli sandwich station. There is also an ever flowing chocolate fountain to enhance your dessert options.
Friday and Saturday nights brings slow roasted prime rib, king crab legs, lots of shrimp and other delights. There is also a nice weekend brunch that offers an outstanding make your own Bloody Mary bar.
Photo by
heymrleej
Restaurants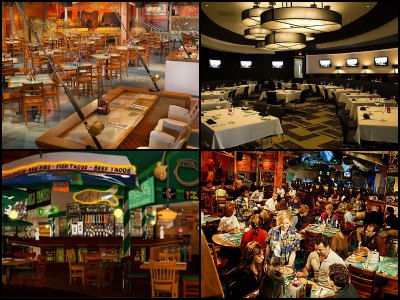 The dining options available at the Flamingo Hotel Las Vegas will easily satisfy all your tastes. The food court is a cut above most other courts on the Strip. Cuisine selection includes such specialty food outlets as LA Subs and Salads, Bonanno's Pizza, Johnny Rockets and Pan Asia. The Paradise Garden Buffet is an excellent choice for diversity in flavors and tastes.
The Flamingo Hotel has an assortment of casual themed restaurants that are unique to the Strip which include the only Margaritaville where you can look for your lost shaker of salt; enjoy classic Mexican dishes at Carlos 'N Charlie's and when you are poolside enjoy the innovative Beach Club Bar and Grill. There is also the upscale Center Cut Steakhouse for a perfectly cooked porterhouse.
Pools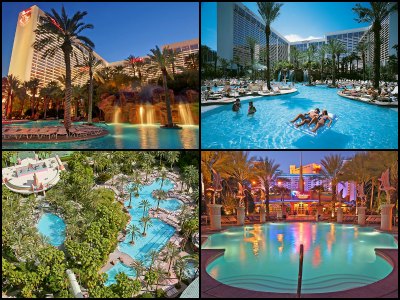 The Beach Club Pool area at the Flamingo Hotel Las Vegas is an oasis of water surrounded by the lush greenery of the tropics. The Beach Club Pool is very family friendly with lots of deck space for you to soak up the sun. There are also ten cabanas and several daybeds for rent that include various VIP amenities. The Beach Club Pool Bar and Grill can also help satisfy your thirst.
The Go Pool is an energetic 21 years of age or older pool club. There are DJ's, go-go dancers and several different contests for patrons. There are more than 35 cabanas for rent that include incredible VIP amenities that will make your day spectacular.
Wildlife Habitat Exhibit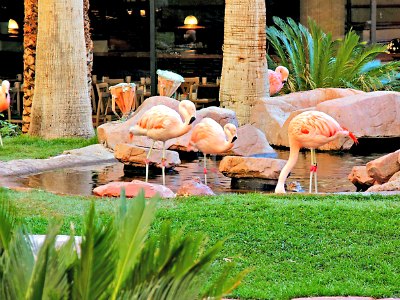 One of the most unique attractions in Las Vegas is the Flamingo's Hotel Wildlife Habitat Exhibit that encompasses this lush 15 acre property. The public has an opportunity to view the famed flock of Chilean Flamingos, Ring Tealed ducks, Sacred Ibis and multitudes of various colored parrots.
One gathering place of animals is Flamingo Island where all of these species will interact with other wildlife such as turtles, hummingbirds and koi fish at the Flamingo Hotel Las Vegas. The habitat area also features numerous waterfalls, streams and spectacular tropical foliage.
Weddings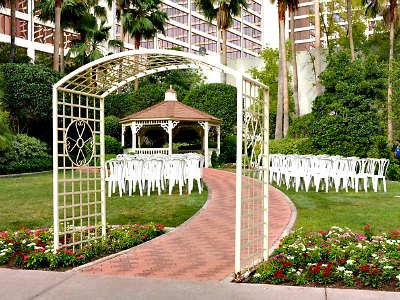 The Flamingo Hotel Las Vegas has extensive wedding services that include some of the most gorgeous and lavish settings for that special day. Overall there are seven distinct areas for weddings that range from the Garden Chapel to a lush Gazebo to the sounds of Paradise Falls.
The professional wedding planners at this complex will guide you through all of your options which might be a package with something added just for you. The gardens and the tranquil settings will make your special day memorable for years to come.
Spa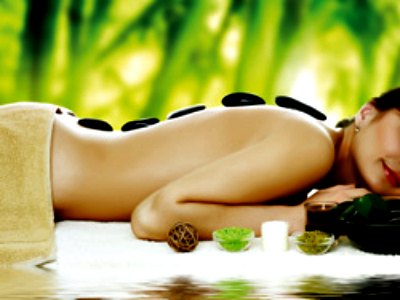 The SPA at the Flamingo Hotel Las Vegas is a tranquil space that is filled with stress release treatments. There is a peaceful relaxation area, eucalyptus steam room and multiple whirlpools. The spa has a wonderful menu of packages or you can choose to mix and match your favorites. You can also be bold and try the signature Fiji passport scrub as well as a soothing massage.
Shopping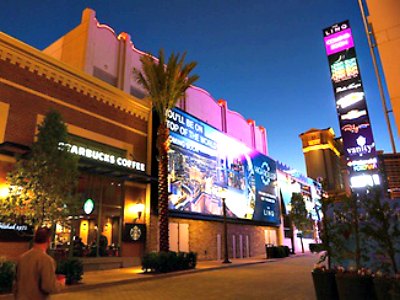 The Flamingo Promenade is an ideal place to find that exclusive item in Las Vegas. There are over twelve unique shops which offer such unique items as an embroidered dress shirt or anything else for gentlemen at D'Finess; find that perfect Rhinestone handbag and dress at Flamingo Apparel; Go Sexy has innovative adult themed games and lingerie; Landau boasts a fine selection of designer style jewelry; Le Savon offers specialty health and beauty treatments; the Pearl Factory boasts the finest jewelry made with pearls; the Scene has all of the new hip styles in eyeglasses and for that sweet tooth try the candy assortment at Lick.
There are also three gift shops one in the lobby, the pool area and the promenade that sell everyday items, souvenirs, snacks, beer, wine and liquor.
What's Hot
Plan Vacation
Strip Hotels

Shows

Fun Activities

Tours

Grand Canyon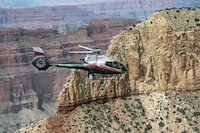 Do you have any questions or Comments?