Best Las Vegas comedy clubs In 2023-2024
These are best Las Vegas comedy clubs in 2023-2024, consitently boasting an array of funniest stand up comedians in the world! Whichever club you chose, good time is guaranteed!
Brad Garrett's Comedy Club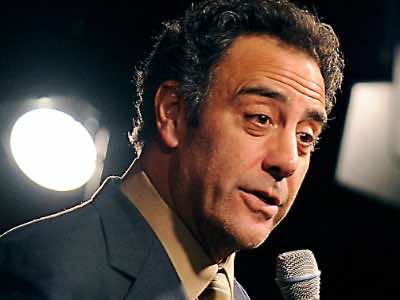 Venue: Brad Garrett's Comedy Club At The MGM Grand
Show Times: Daily at 8:00 pm
Age restrictions: 21+
If you're searching for one of the best comedy clubs in Las Vegas, then look no further than the spectacular venue at Brad Garrett's Comedy Club. Located within MGM Grand Las Vegas, Barrett has a long list of accomplishments over the years and you probably remember him best from his role on Everybody Loves Raymond. Today, he goes back to roots of stand up comedy in Sin City where he truly made a funny name for himself. Garrett himself performs occasionally at the club but he is heavily involved in choosing the acts that represent his name on sign. You can expect some seriously hilarious comedians to hit the stage from well-known stars like Josh Sneed, Quinn Dahle, and Dave Landau to upcoming funny people like Kathleen Dunbar, Jim Flannigan, and the ever so funny Francisco Ramos. The venue is perfectly designed to bring the best out of the comedians with incredible sightlines from every seat leaving you just a stone's throw away from all your favorite comedians.
Get Your Free Las Vegas Events Calendar!
Grand Canyon Helicopter Tours by Papilloin
Grand Canyon Helicopter Tours by Maverick
Awesomest Things to do in Las Vegas Every Day!

More Shows
Get Your Free Las Vegas Events Calendar!
Best of Vegas