Las Vegas Hypnosis Shows 2020
These naughty Las Vegas hypnosis shows playing in 2020 are so funny your ribs will hurt with laughter! The array of Vegas showmen includes hypnotists Marc Savard, Kevin Lepine, Anthony Cools and Gerry McCambridge, although the latter one is more mind-reader than a hypnotist.
These shows would make a great addition to a bachelor party, or a perfect naughty couple's getaway in Vegas!
Plan Vegas Stay
Disclaimer: I receive a small commission from the links on this page.
Alain Nu - The Man Who Knows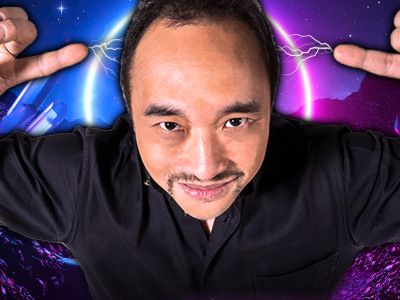 Venue: The Attic Showroom, OYO Hotel & Casino
Date & Time: Select dates at 8:00 pm
Age restrictions: 16+
Sometimes things in Sin City never stop pleasing audiences and when you go to experience Alain Nu-The Man Who Knows, you will be amazed at his psychic powers. Performing at the Attic Showroom within the OYO Hotel & Casino, this new Las Vegas hypnosis show brings one of the premier mentalists in the world who delights the audience with his powers of ESP, illusions, and telekinesis. You might recognize Nu from his stints in Sin City at Caesars Palace in the 2000s but he is back now after writing two books and hitting the lecture circuit on how he uses his mystical mind to foresee into the future and beyond. Nu is more than just a mind reader though and has used his unique skills to entertain numerous politicians like Al Gore as well as Presidents George W. Bush and Barrack Obama. His show is pleasure to watch as he brings plenty of audience participation into play while he uses his mystic powers to entertain the crowd. Nu has understood from a young age that his talent was unique and he has crafted a new show that highlights everything from mind reading to illusions to hypnosis.
Plan Vegas Stay