Las Vegas Hypnosis Shows 2022
These naughty Las Vegas hypnosis shows are so funny your ribs will hurt with laughter! The array of Vegas showmen includes hypnotists Kevin Lepine, Anthony Cools and Gerry McCambridge, although the latter one is more mind-reader than a hypnotist.
These shows would make a great addition to a bachelor party, or a perfect naughty couple's getaway in Vegas!
Hypnosis Unleashed with Kevin Lepine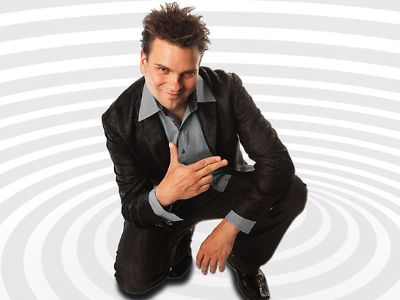 Venue: Binion's Hotel And Casino, downtown Las Vegas
Date & Time: Tuesday-Saturday at 9:00 pm
Age restrictions: 18+
Review: If you are a shy one, you might not want to volunteer at the Hypnosis Unleashed show! Hypnosis Unleashed is purely adult show and a very funny one, where Kevin Lepine hypnotizes volunteers from the audience and makes them do or say things of sexual nature. Don't worry, you won't be naked during the show, but we cannot guarantee that you won't experience an orgasm or two at the touch of Kevin Lepine while you are under hypnosis. You could also say or do something you would normally be ashamed of, but during this show it would be just hilarious. Volunteers are promised to remember everything they do while under hypnosis (although some of the things they might want to forget!).
Get Your Free Las Vegas Events Calendar!