Las Vegas Motor Speedway Events & Things To Do
Las Vegas Motor Speedway is a 1200 acre complex with several exciting racing tracks, hosting exciting events for sports fans.
Address:
The complex has a seating capacity of 150,000 and offers an exciting race-watching experience. Every year, this grand venue hosts racing events - it's home to the NASCAR Sprint Cup and Las Vegas 400 series. It is recognized today as one of the best racing destinations in the world. There is a pit road very close to the audience stands, providing a thrilling experience to the viewers. Other than organized spectator sports, Las Vegas Motor Speedway offers entertainment for racing fans year round. Race car aficionados can try their hand at the wheel of real race cars! There's a great fleet of exotic cars, readily available for a test drive. The models include Ferraris, Lamborghinis, Audis, Jaguars, SLR McLaren, Bentley Continental Supersports, Nissan GT R, Corvette Z06, Aston Martin, to name a few! Other attractions include a new fan zone called the Neon Garage, where spectators can watch their favorite teams and drivers up close, and a Winner's Circle.
Current Events Schedule
Upcoming Las Vegas Motor Speedway Events Schedule :
Seating Map
For your convenience, here is Las Vegas Motor Speedway seating chart.
Hotels Near Las Vegas Motor Speedway
Las Vegas attracts hundreds of thousands of visitors each year and therefore has an overwhelming number of hotels to choose from. However, if you are a racing enthusiast a good option would be to find Las Vegas Motor Speedway hotels. Hotels in this area are generally cheaper than most hotels on the Vegas Strip. However, they will allow you to be closer to all the excitement and action. There are plenty of options to choose from, such as:
Exotic Racing
At Exotics Racing, visitors get access to the largest number of supercars in the world. If you are interested in trying out some of the most exciting cars in the world on a race track, this is the place to be. Visitors get a complete driving experience that includes classroom education, professional instructions, familiarization laps and private coaching from racing instructors. This makes the driving experience not just exciting but also safe. Exotics Racing offers a complete package that also includes insurance. Visitors also have the option of experiencing a ride with a professional driver.
Most Popular events
Here is a list of the most popular yearl Las Vegas Motor Speedway events.
Boyd Gaming 300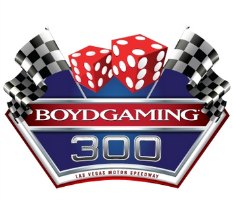 Boyd Gaming 300 is a highly anticipated and exciting racing event. In the sports world, NASCAR is at the top of the list since the events are exciting and thrilling for viewers. Boyd Gaming 300 at the Las Vegas Motor Speedway is set to deliver an experience that viewers won't forget for a very long time. This event is an important part of NASCAR circuit, drawing some of the most well known and talented drivers from all over the world. The result is an event that should be experienced live to truly appreciate it. The event draws thousands of fans and the level of excitement is at the peak.
Kobalt 400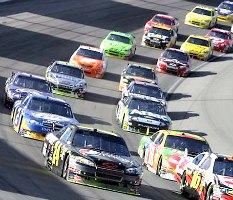 Kobalt 400 is held each year in Vegas at the Las Vegas Motor Speedway. It is a NASCAR Sprint Cup race that first began in the year 1998. Kobalt 400 is a unique race since the winner doesn't receive a trophy but a championship belt. From 1999 till 2002, it was also a part of the famous No Bull 5 Challenge. Over the years Kobalt 400 was known by many different names such as Shelby American, Shelby 427, UAW Dodge 400 and Kobalt Tools 400. However, it has managed to deliver the same level of excitement to fans and has attracted millions of spectators.
Electric Daisy Carnival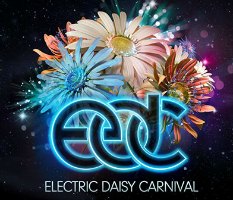 The Electric Daisy Carnival is one of the largest events for EDM- electronic dance music, held at Las Vegas Motor Speedway in summer. Hundreds and thousands of people flock to Vegas for the carnival. The event features some of the best EDM DJs in the world, circus performances, carnival rides, art and much more. The music festival is organized by Insomniac Events. It features an overwhelming amount of neon paraphernalia that glows in the dark. Attendees will find people with painted faces and fuzzy boots, live music and eve firework shows at the event. The Electric Daisy Carnival lasts for three full days and is a fun event for EDM lovers.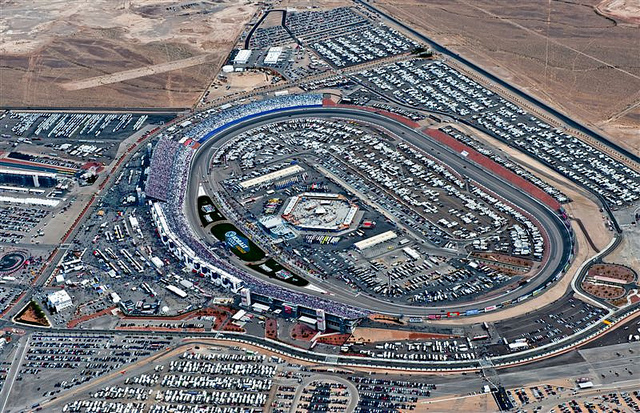 What's Hot
Do you have any questions or Comments?