Las Vegas Sports Teams Home Games Schedules 2023
Las Vegas sports teams home games bring to the city fun and excitement. You can watch a variety of professional teams like the NHL Vegas Golden Knights, WNBA Las Vegas Aces and starting in 2023 the NFL Las Vegas Raiders will take the field. Other exciting sporting events in Las Vegas include the Las Vegas Aviators of the Pacific Coast Triple A League, the Las Vegas Lights FC playing in the United Soccer League Championship. In addition to the professional teams there is also entertaining sporting events at UNLV. Known as the Runnin' Rebels they play in 16 NCAA Division I sports and is best known for being a basketball powerhouse in the Mountain West Conference. From exciting hockey and football to baseball and soccer to college basketball and professional basketball, there is sure to be the perfect event to wet your sports whistle.
Vegas Golden Knights Home Games Schedule 2023 Season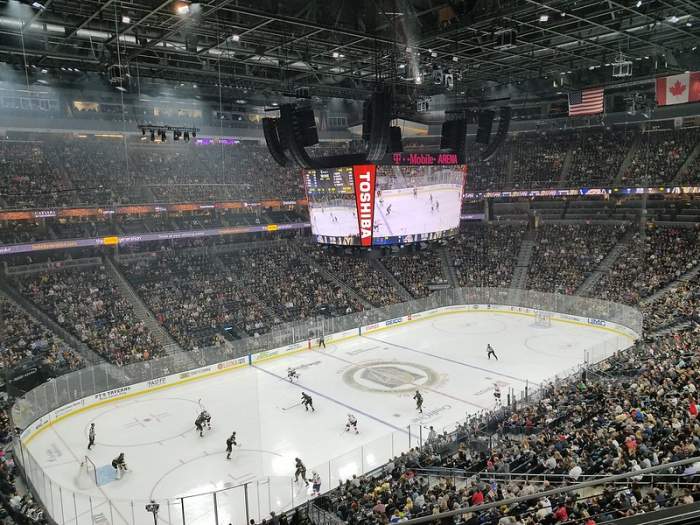 Vegas Golden Knights are the darling of the National Hockey League (NHL) world in Las Vegas. The team was awarded a franchise into the NHL in 2016 and has not looked back since hitting the ice. Notable achievements by the Golden Knights include winning the Western Conference Championship in 2018 and going to the Stanley Cup Finals where they were defeated by the Washington Capitals. Going to a Golden Knights game is magical. The team has incorporated everything Sin City has to offer in their pregame shows that are loaded with plenty of multimedia effects including a traditional knight fight from the middle ages. The team plays within the Pacific Division of the Western Conference and hosts opponents for more than 40 games a year at T Mobile Arena where you will find entertaining tailgate parties.
Photo by duluoz cats
More Vegas Sports
Get Your Free Las Vegas Events Calendar!
Best of Vegas