MGM Grand Hotel Las Vegas Review

The MGM Grand Hotel Las Vegas is one of the largest resort complexes and one of the leaders of entertainment in Las Vegas. This 5,000 plus room complex includes multiple celebrity chef concept restaurants, a 6.5 acre garden pool area, several unique entertainment venues.
Conveniently connected to the monorail and SDX bus system, patrons can easily avoid taking taxi's everywhere they wish to explore. But there is plenty to explore at MGM Grand itself including the fabulous Wet Republic day club or being mesmerized by David Copperfield or gambling in the 100,000 square foot casino that is filled 24/7 with excitement. TheMGM Grand Hotel Las Vegas is perfect for all budgets and all ages.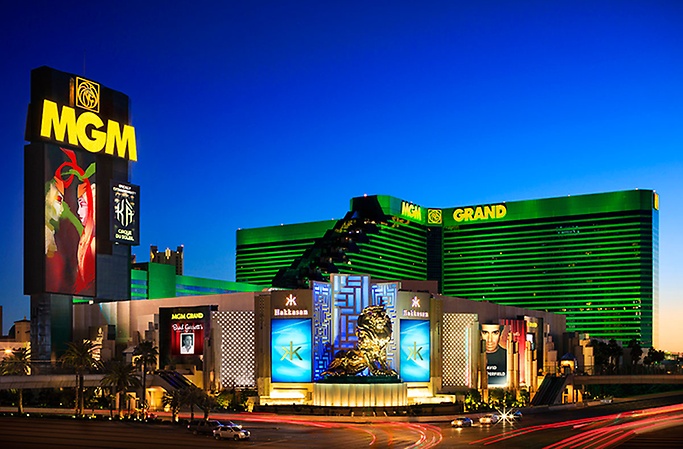 MGM Grand Entertainment
Entertainment at MGM Grand Hotel Las Vegas includes permanent shows:
Ka by Cirque du Soleil
Brad Garrett's Comedy Club
Jabbawockeez
David Copperfield
The MGM Grand Garden Arena is a spectacular venue for entertainment in only MGM Grand style. The 17,000 seat arena has a superb sight view wherever your seats are located. This venue has hosted some of the biggest names in basketball, boxing, magic, music, UFC as well as hockey. The excitement that this venue creates has shown to be versatile for many different performers and athletes from the iHeart Music Festival to Madonna to Jimmy Buffet to Floyd Mayweather to Los Angeles Lakers to the Latin Grammy Awards.
Rooms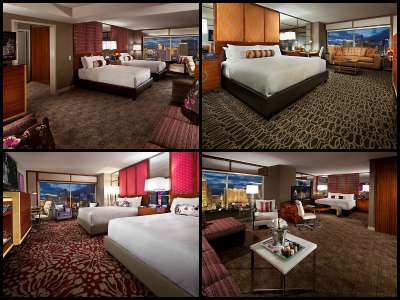 Accommodations at the MGM Grand Hotel Las Vegas vary widely depending on budget and your adventure. Standard Grand King and Queen sized rooms of 350 square feet that offer a traditional hotel stay with likewise amenities and the West Wing Tower offers newer furnishings even though most rooms were renovated in 2006. Interiors vary from urban sleek to retro to a down home look.
Suites are located where a person can have views of the Strip and other surroundings like the Garden Pool complex. Suites range in size from 675 square feet with a sitting area to the more luxurious Tower Spa suite which will allow you to relax in style. The Skyline Terrace suite offers two-levels of living in 1300 square feet with an additional 800 square foot outdoor terrace space for entertaining or just plain relaxing. All suites offer gorgeous views of the surrounding area and are furnished with an ultra-sleek and modern interior décor.
Skylofts at MGM Grand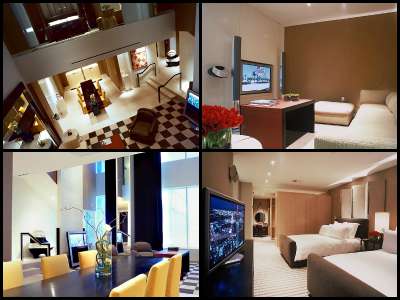 The SkyLOFTS at the MGM Grand Hotel Las Vegas offer a tremendous VIP experience in luxury, additional amenities, and personalized service unrivaled in Las Vegas. The SkyLOFTS are pricey but worth every penny if you don't have time for check-in lines and you're your favorite beverage ready for you when you arrive by private limousine service from the airport.
The SkyLOFTS feature décor by Tony Chi which places luxury and comfort in the forefront. SkyLOFTS range in size from a 1,400 square foot one-bedroom to a 4,800 square foot two-bedroom with an outdoor terrace and an amazing private plunge pool. The huge 6,000 square foot three-bedroom suite has everything including superior views of Sin City as well as a full bar area with a foosball table for entertaining.
Personalized service at the SkyLOFTS is perfect with concierges satisfying your every wish from priority seating at shows, restaurants and attractions at the MGM Grand Hotel Las Vegas. Rooms have all of the amenities a patron desires from specialty bath toiletries to an in-suite expresso machine to a wonderful visit by one of the Dream Spa Butlers that can furnish you with a wonderful in-suite spa experience.
Signature at MGM Grand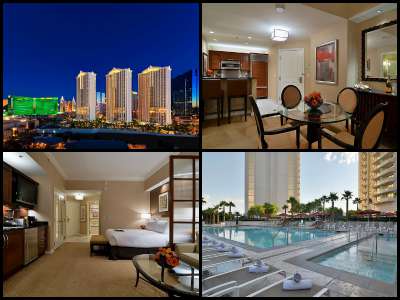 The Signature located within the MGM Grand Hotel Las Vegas complex is perfect for the person looking for an all-suite luxury experience. The standard amenities are second to none with many options to upgrade your experience while staying at the Signature. The suites have been decorated with a modern feeling for ultimate pleasure. In addition, there is a separate pool for each tower associated with the Signature with poolside service and cabanas available.
The suites at the Signature vary from 550 to 1500 square feet and all offer a separate sitting/living area along with floor to ceiling windows, gorgeous interiors, state-of-the-entertainment systems as well as whirlpool spa tubs; add a balcony to your suite for all the night lights you can see.
Other upgraded amenities include in-suite dining, priority restaurant reservations, spa discounts and the ability to choose what floor you wish to relax on in one of the towers. The personalized concierge service is amazing.
MGM Grand Nightlife - clubs & bars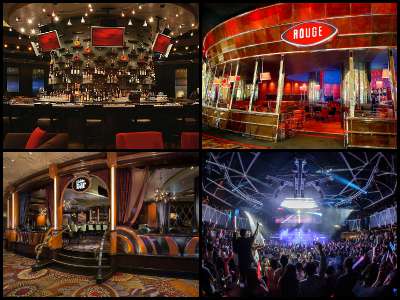 Nightlife at the MGM Grand Hotel Las Vegas is highlighted by the fashionable and dance crazed crowds that visit the Hakkasan Night Club. This place is high energy with the best DJ's spinning music that elevates your feet of the floors. The Hakkasan is loaded with laser shows and fun that would rival any night club in Ibiza.
People can enjoy cocktails around the clock at the Lobby Bar; enjoy signature cocktails at the Rouge while sitting in a stunning red décor; the Centrifuge offers a circular bar and lounge area with a ultra-hip feeling of elegance; the West Wing Arcade Lounge is perfect for those seeking beverages while playing their favorite XBOX and PS4 games; the Wet Republic day club offers a scintillating day time club experience and the Whiskey Down is perfect for people looking to try one of 50 different whiskeys in a heavy wood setting complete with gaming tables.
MGM Grand Casino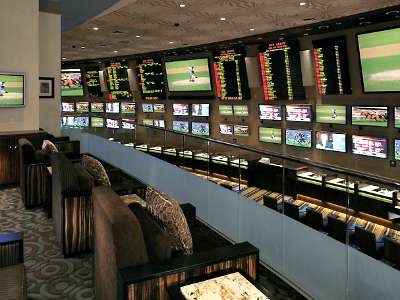 The casino at the MGM Grand Hotel Las Vegas will satisfy all of gambling thirst. The casino is totally non-smoking and offers over 100,000 square feet of 10 different table games, poker with a $1-$2 No Limit, slot machines from a $0.01 to $1,000 as well as video poker. There is also an incredible race and sports book area that seats over 100 and has just as many televisions to watch the action. Whiskey Down, an upscale bourbon bar also offers blackjack in a stately fashion. Whatever you choose this casino is non-stop fun and enjoyment.
MGM Grand Buffet
The buffet at the MGM Grand Hotel Las Vegas is not just your ordinary cuisine found at such eateries. The buffet offers unique selections that are geared for breakfast, lunch and dinner. From fresh seafood to omelettes to prime rib to extraordinary desserts everyone in your group will find something to satisfy their palate. They offer unlimited soft drinks as well as beer and wine. The Champagne Brunch with bottomless mimosas on the weekends is a must do to help plan your day or revive your body after a fun-filled weekend night.
MGM Grand Restaurants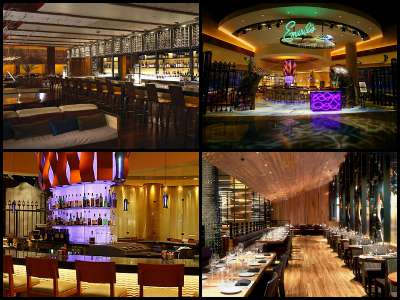 Dining at the MGM Grand Hotel Las Vegas is definitely a grand experience with the many celebrity chef concept restaurants taking center stage. The variety of restaurants and eateries also satisfy everyone's budget while experiencing some of the most unique and flavorful cuisine the world has to offer.
Celebrity chef restaurants include Emeril's New Orleans Fish House for a wonderful twist on upscale New Orleans cuisine; Wolfgang Puck's Bar and Grill will fascinate you with his culinary delights; the "Chef of the Century" Joel Robuchon delivers incredible fresh French oriented dishes at two locations- L'Atelier De Joel Robuchon and the Joel Robuchon Restaurant.
Other dining options at the MGM Grand include Hecho en Vegas Mexican Grill and Cantina that specializes in Sonoran-style Mexican dishes; Enjoy beautiful Sushi rolls and other Japanese delicacies at the Shibuya; Tom Colicchio's Craftsteak is perfect for that long awaited farm fresh steakhouse goodness; superb Italian cuisine is served at Fiamma Trattoria and Bar in a comfortable setting of leather chairs; Michael Mina's Pub 1842 throws you back in time while enjoying traditional pub fare as well as your favorite craft beer; watch all of the important sporting events at the Taps Sports Bar; if you indulge in cuisine from the Far East, The Grand Wok and Sushi Bar offers delectable cuisine from China, Thai, Korea, Vietnam and Japan; your taste buds will be fascinated by the freshness of food at the famous Rainforest Café; the Avenue Café brings breakfast and lunch to you all-day long; Crush's contemporary setting and innovative cuisine will make your mouth drop; Corner Cakes offers the best of desserts from cupcakes to pastries and Project Pie brings pizza to whole new level of yummy. There are several diverse eateries in the food court area that will satisfy quick snacks or a small budget.
Lastly, in-room dining can be planned by utilizing many of the celebrity chef restaurants as well as the MGM Grand's award winning chefs that can conjure up your greatest culinary fantasy and make it real.
MGM Grand Pools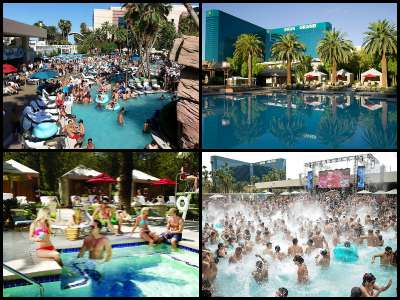 The pool complex at the MGM Grand Hotel Las Vegas consists of four pools spread out over 6.5 acres of water filled fun. There are an abundant number of cabanas and day-beds for rent as well as five bars and the Cabana Grill to satisfy your thirst and hunger. There is also a 1,000 foot lazy river to enjoy while you take in the sun.
The Wet Republic day club is perfect for those seeking an adult adventure with a beautiful 54,000 plus square foot area that includes saltwater pools, dipping pools, daybeds and cabanas to host your own party in. One-of-a-kind cocktails are available while you listen to some of the hottest DJ's in Las Vegas.
MGM Grand Attractions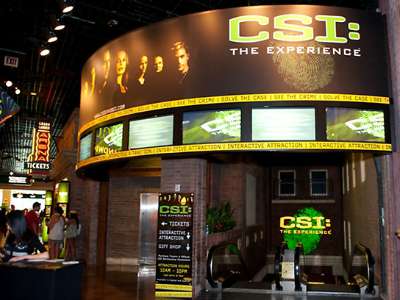 The MGM Grand Hotel Las Vegas offers tremendous attractions for the visitor to experience. The CSI: The Experience is one of the most interesting attractions in Las Vegas. Patrons will flush out their own crime scene to furnish a final verdict in a crime situation. The real life detective in you will be pleased as you handle and ponder the significance of evidence and suspected perpetrators.
Patrons can also view upcoming television series at the CBS Television City Research Center. Patrons will view the process of a television program while having the opportunity to critique the show directly to CBS and others.
MGM Grand Weddings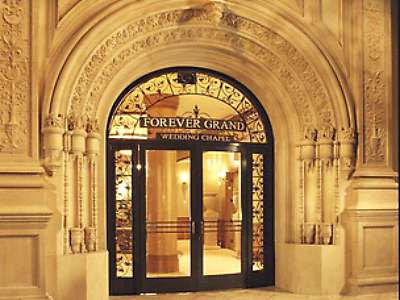 When you are getting married at theMGM Grand Hotel Las Vegas you can be assured of receiving only the finest personalized planning services to create the perfect setting for tying the knot whether your guest list is small or large.
The Forever Grand wedding chapel at MGM Grand offers several packages- Hollywood Glamour, Romance, It Takes Two and Poolside Wedding. Couples can plan with a prepared package and add-on specialty items or create their own packages utilizing the amazing catering services that only the MGM Grand can offer.
MGM Grand Spa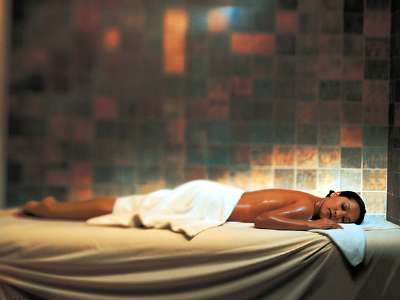 The MGM Grand Hotel Las Vegas Spa is perfect retreat when you need to re-energize your body and soul. The Grand Spa and Salon offers multiple treatment packages for singles and couples, from therapy massages to facials to hot oil bathes. This adult only facility, where clothing is optional, also allows for individual day passes for the patron to enjoy multiple spa tubs, steam rooms, and a state-of-the-art fitness center. The Grand Spa can mix and match treatments and different therapy's to make sure you are well rested for your next adventure while in Las Vegas.
MGM Grand Shopping
Shopping while visiting the MGM Grand Hotel Las Vegas is fabulous experience with specialty shops like CBS Television City for television related memorabilia to Hexx Confections where you will find decadent chocolate and other delicious sweets to Jeff Mitchum's Photo Gallery with hundreds of nature photos waiting to be framed and displayed to Misura that specializes in the newest of men's fashions from the most elegant clothing designers to the Nectar which brings the newest and finest of bath and body products for both men and women. There are also a number of jewelry stores as well as souvenir shops to please everyone's wallet and taste.
Get Your Free Las Vegas Events Calendar!
Best of Vegas