Grand Canyon rafting trips From Las Vegas
Grand Canyon rafting trips are probably the most adventurous way to explore this magnificent wonder along with the Colorado River that created it. There are plenty of ways to do that. Below you will find some of the best one day rafting tours down the Colorado River departing from Las Vegas, as well as multi-day tours, leisurely family friendly (smooth water) and more challenging (white water rafting) tours departing from the Grand Canyon.
Smooth Water Rafting With Helicopter Flight by Papillon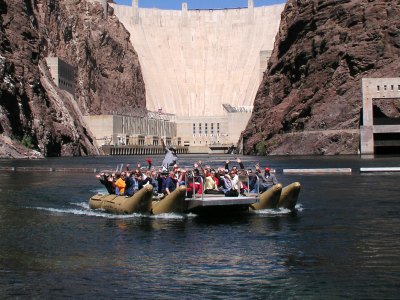 Book This Tour
From $419.00, Duration 10 hours, Departure: Las Vegas
Highlights:
Departs from Las Vegas
Pick up and drop off at Las Vegas hotels
Helicopter flight over Hoover Dam, Grand Canyon
Exploration at the bottom of the Canyon
11 miles long smooth water rafting trip
2 Meals
This is a luxurious day trip that includes a helicopter flight to the West Rim of the Grand Canyon, landing at the bottom at a private landing ground, a champagne toast and lunch in the quiet Indian Ramada overlooking the Colorado River, plenty of opportunities for photos, and, of course, an exhilarating Grand Canyon rafting tour from Las Vegas. The rafting itself is 11 miles long in a motorized raft in smooth water.
This is an excellent tour that will let you explore all the famous landmarks in one trip: incredible views from helicopter of the Hoover Dam and the Grand Canyon, Skywalk bridge, Lake Mead. Plus, you will enjoy fun day out in nature and an opportunity to swim in the river.
This trip includes hotel pick up and drop off.
Plan Vacation
What to wear during Grand Canyon rafting trips : In hot weather, wear comfortable shorts and T-shirt on top of a swimming suit - you may stop for a swimming session. Wear either tennis shoes or rubber sandals - do not wear flip flops as this trip is action-packed and flip flops will stand in the way. In cold weather make sure you packed your rain gear, as you may get very wet. Also don't forget to take you sun block, and plastic bag for your camera, money and other belongings.
Plan Vegas Stay
Strip Hotels

Shows

Fun Activities

Tours

Grand Canyon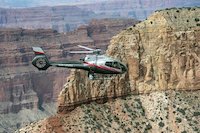 Do you have any questions or Comments?