Grand Canyon Vacation Packages - Multi-Day Tours From Las Vegas
These Grand Canyon vacation packages and multi-day bus tours depart from Las Vegas and include a trip to the Grand Canyon and to one or more of other famous parks and cities - Bryce Canyon, Hollywood & Universal Studios, Salt Lake City, Yellowstone and more!
What's Hot
3 Day Tour to Grand Canyon, Zion, Bryce, Lake Powell & Monument Valley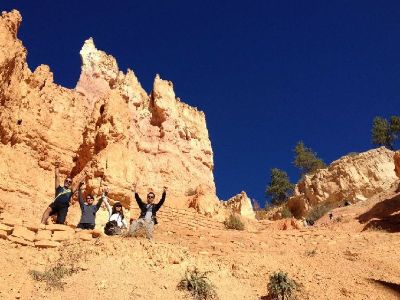 Book This Tour
This 3 day Grand Canyon vacation package has received a Certificate of Excellence from TripAdvisor. The tour starts in Las Vegas with a visit to the Zion Canyon, a spectacular natural attraction with multicolored sandstone cliff. After exploring the park, the group moves on to Bryce Canyon to explore its unique geological structures. Day 2 starts with a guided tour of the Monument Valley and camping at night along the rim. On the last day of the tour, the group will be taken to a traditional trading post and then to the South Rim of the Grand Canyon. This 3 day tour provides visitors more exploration time.
What's Hot
What's Hot