Best Las Vegas to Antelope Canyon Multi Day Tours
Read on for our vast choice of best Las Vegas to Antelope Canyon multi-day tours that also include Horseshoe Bend, Monument Valley, Grand Canyon, Lake Powell and other gorgeous parks! There are a fantastic array of natural sights to see in the desert surrounding Las Vegas! After the glitz and the glam, the lights and the casinos, join a fabulous tour and get to visit the amazing natural sights of the Grand Canyon, the Horseshoe Bend and Antelope Canyon. Tours also include Hoover Dam, Lake Mead, Lake Powell and more! Choose a trip that suits your itinerary. They vary from one to five days and make for an unforgettable experience.
Las Vegas to Antelope Canyon Airplane Tour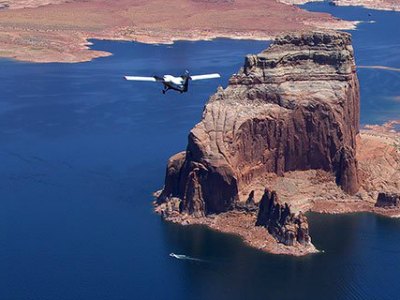 One of the best ways to see all the gorgeous scenery and interesting nearby areas is to take the Las Vegas to Antelope Canyon Airplane Expedition. Your 11-hour adventure begins with free pick-up service from you hotel where you will be transported to board a customized sightseeing airplane. Once you take off into the blue skies above the Strip your eyes will be delighted with such sights as the Mojave Desert, Hoover Dam and Lake Mead before you land at the Page, Arizona Municipal Airport. After a quick drive you meet your Navajo guide at Antelope Canyon for an in-depth hike through the incredible slot canyons. Your guide will inform you of interesting stories and explain the numerous petroglyphs you will see as you walk through this brightly colored marvel of nature. From here you will indulge in a few snacks as you travel to the famous Horseshoe Bend of the Colorado River where you will take a hike on a 1.5-mile nature trail. As you hike you will have spectacular views of this interesting formation that has been created by nature and plenty of opportunities for photographs. Your flight back to Las Vegas includes scenic flyovers like Glen Canyon, Lake Powell and the Vermilion Cliffs. After landing in Sin City your excursion concludes with drop-off service at your hotel.
More Vegas Day Trips
Get Your Free Las Vegas Events Calendar!
Best of Vegas