Las Vegas To Bryce Canyon National Park Multi-Day Tours
Read on to find the perfect trip from Las Vegas to Bryce Canyon National Park for your next adventure. After getting your fill of the lights, glitz and glamour of Las Vegas, you will be delighted to learn that the surrounding area offers the most iconic natural canyons, parks and rivers to visit. Join a tour that suits your time frame. We have 1 day to 7 days tours that take you to Bryce Canyon, Antelope Canyon, Zion National Park, Monument Valley, the famous Grand Canyon and more. You can camp under the stars or sleep in a comfortable hotel. You can choose to explore challenging hiking trails or simply relax and admire the astounding scenery.
What's Hot
Las Vegas to Bryce Canyon, Yellowstone, Antelope Canyon, Mt Rushmore and Grand Teton National Parks 7 Day Tour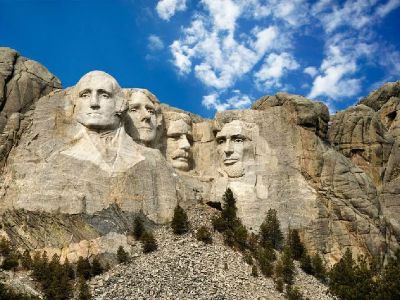 For those who want to experience the best natural Parks, we offer a fabulous Las Vegas to Bryce Canyon, Yellowstone, Antelope Canyon, Mt Rushmore and Grand Teton National Parks 7 Day Tour.
Day 1 is reserved for travellers leaving from Los Angeles. Meet your guide, settle down in the luxury minibus and enjoy a scenic drive through the Mojave Desert. Look out for the famous Joshua Trees. The tour makes a short stop in Las Vegas to pick up travellers and then spends the night in St. George.
Day 2 sees the sightseeing get under way as you travel along the scenic Colorado Plateau to Glen Canyon Dam and Lake Powell. This amazing Lake is the second largest artificial lake in the USA. Next it is off to Antelope Canyon, an amazing venue for photographers. Formed by aeons of erosion, this canyon offers incredible colored rock formations. Your next stop is Bryce Canyon where you will see the iconic Hoodoos, sculpted rock formations created by erosion. Learn all about spires and pinnacles and take a walk down into the canyon to see these amazing natural creations close up. The night is spent in Salt Lake City.
Day 3 is all about cowboys as you head to Jackson! Take a ride up the mountain in the Scenic Chairlift to see panoramic views of the town and the Teton Mountain Range. After lunch, you drive into the famous Yellowstone National Park. This stunning region is known for its snow covered mountains, lakes, rivers, canyons, waterfalls and herds of buffaloes and elks. It is also famous for its hot springs, geysers, mud baths and fumaroles. Be prepared to get soaked!
Day 4 offers free time to explore this amazing Park. See the Fountain Paint Pot, Norris Geyser Basin, Grand Canyon of Yellowstone, Fishing Bridge and more. Your overnight stay is in Sheridan Wyoming.
Day 5 takes you to see America's first National Monument, Devil's Tower. This astounding tower stands at 1267 feet above the valley and was featured in the iconic movie 'Close Encounters of the Third Kind'.The next stop is Mt. Rushmore National Memorial where massive carvings of people like George Washington, Thomas Jefferson, Theodore Roosevelt, Abraham Lincoln look down from the heights. The thrills don't stop, you are now headed to the Crazy Horse Indian Memorial where you can the world's largest mountain carving, the Crazy Horse. Stay overnight in Casper.
Day 6 drives to Independence Rock, a landmark for pioneers as they crossed the American frontier. See the 100's of names that have been carved into the stone. Then set off to explore Salt Lake City. Visit Capitol Hill, see Temple Square and learn about the rich Mormon history of this famous city.
Day 7 is your last day – set off to the Great Salt Lake known as 'America's Dead Sea'. This is the largest salt water lake in the Western Hemisphere and the water is salty enough to float on. Your day ends with new found friends returning to Los Angeles or to Las Vegas.
What's Hot