Mandalay Bay Hotel Las Vegas Review

Mandalay Bay Hotel Las Vegas will take you to the best beaches the Sin City has to offer When you are looking for that perfect beach resort get away while visiting the city

Mandalay Bay located on the southern tip of the Strip and brings to life the stress-free life of a beach loving person. The resort has a pool complex that is 11.5 acres and boasts many attractions from an aquarium to white sand beaches to amazing music venues to 135,000 square feet of gambling fun. Choose from one of the 3,000 plus rooms and enjoy your vacation at the best resort on the southern Strip.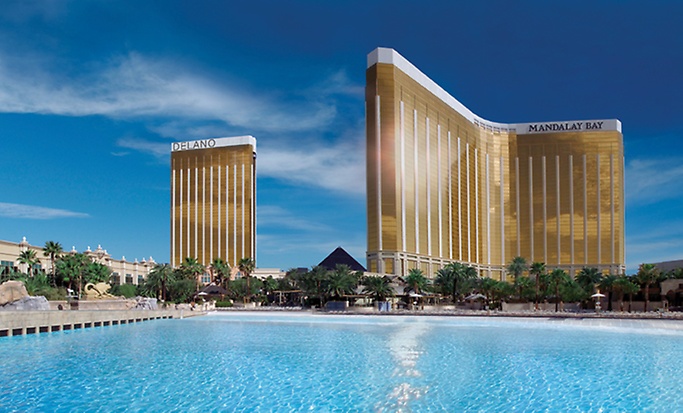 Rooms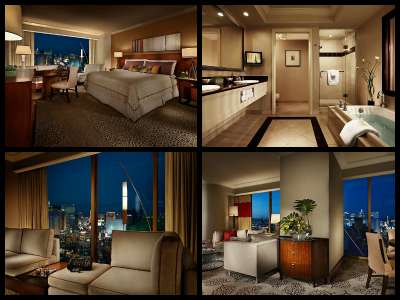 The Mandalay Bay Hotel Las Vegas boasts a wide variety of rooms available for you to enjoy. A traveler can enjoy a simple king or queen size-room with basic amenities to a more luxurious villa with all of your dreams in personalized service to come true.
Delano Las Vegas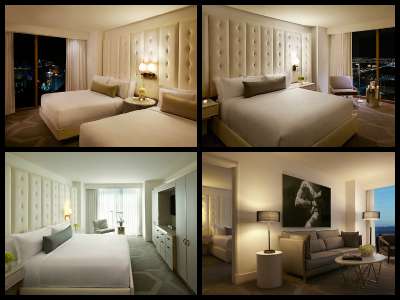 The Delano Las Vegas is an all-suite property that offers the indiscriminate traveler the luxury they deserve. Located adjacent to the Mandalay Bay, patrons will enjoy all the amenities of the main property plus exclusive amenities that only the Delano offers.
Shows & Events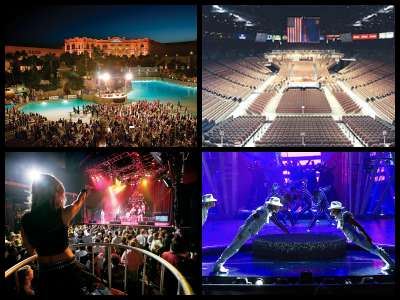 Mandalay Bay hotel Las Vegas boasts top-notch entertainment. The hotel has it's own permanent show - Michael Jackson One by Cirque du Soleil.
Mandalay Bay Events Center is a massive but intimate entertainment venue that hosts major concerts from Katy Perry to Maroon 5 as well as world-class boxing to UFC championships. This 12,000 seat complex has excellent sight views for vision and also relies on a state-of-the-art sound system to please all of your senses when attending the hottest shows offered in Las Vegas.
Calendar of Events at Events Center
Calendar of Events at House Of Blues
Nightlife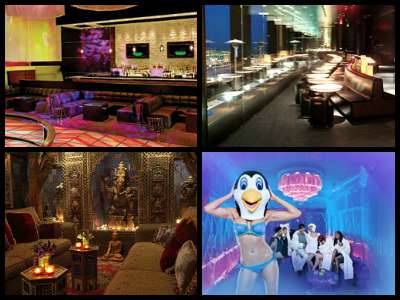 The night life at Mandalay Bay Hotel Las Vegas is second to none on the Strip. First off night life starts at the Bikini Bar and the Daylight Beach Club which brings fun to a new height while bathing in the sun. Fat Tuesday's offers 190 octane daiquiris and Mardi Gras every day to the Sin City.
Casino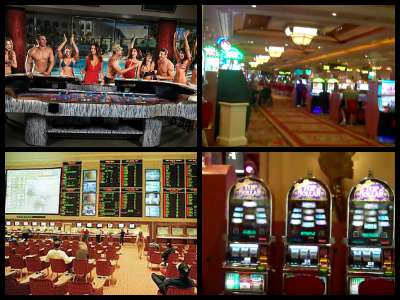 The casino area at the Mandalay Bay Hotel Las Vegas is fabulous with tall ceilings filled with excitement. With over 135,000 square feet you can be assured of plenty of gaming tables and slot machines. The 300 seat race and sports book area is complete with its own bar and grill as well as boasting over 100 televisions.
Mandalay Bay Beach and Pools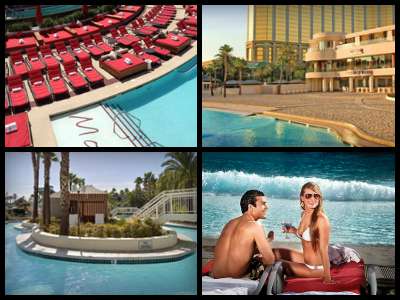 If you want the feeling of visiting an exclusive beach resort then the pools and signature Mandalay Bay Beach will amaze and complete your stay.
Buffet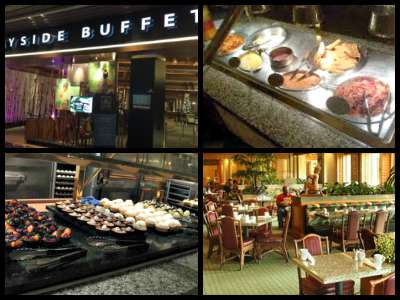 The Mandalay Bay Buffet, called Bayside Buffet, is perfect when you want the convenience and the quality of excellent cuisine that is sure to please everyone from children to adults. The Bayside Buffet offers breakfast, lunch and dinner buffets with an outstanding brunch served Friday-Sunday until mid-afternoon.
Mandalay Bay Restaurants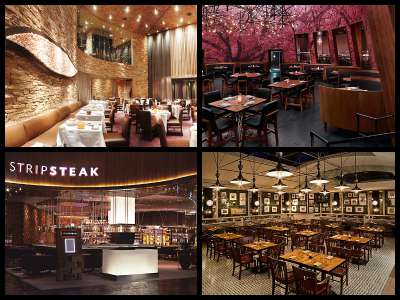 There are about 24 restaurants located within the Mandalay Bay Hotel Las Vegas complex. Patrons have a wide variety of excellent cuisine choices no matter what time of day which includes fresh sushi, comfort food, Prime steaks, French and Italian gourmet specialties.
The Shark Reef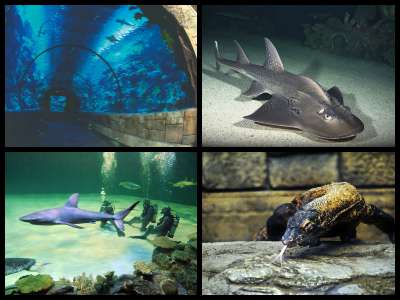 The Shark Reef, also known as Mandalay Bay aquarium, is a huge plus for a true resort feeling. The aquarium is a fascinating underwater world of over 2,000 animals swimming and living together in a 1.6 million galloon area highlighted by a shipwreck. You will be able to see such animals as green sea turtles, golden crocodiles, piranhas, and even sharks.

Spa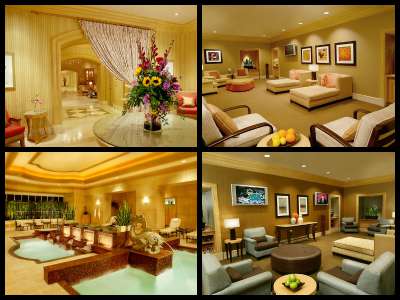 The Spa Mandalay is an enormous, yet very private setting that will allow you to bring the senses of your body back to normal. The spa complex has 30,000 square feet of personal relaxation that includes over 21 massage rooms and over 50 different treatments to help soothe your soul. There are several packages available for men, women and couples.

Weddings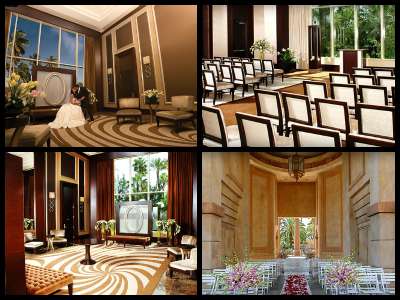 The Mandalay Bay Hotel Las Vegas takes the stress out of getting married and all the associated planning. The complex has five different venues that offer serenity, intimacy, and uniqueness in the form of a chapel to a beach to the Shark Reef. Packages are available for small, medium and large guest lists. Planning is made exclusively by your own wedding consultant, so you can be assured that all goes well on that special day.

Shopping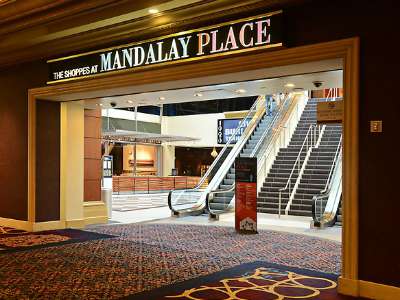 The Shoppes at Mandalay Bay Hotel Las Vegas is remarkable with over 30 different unique choices from Nike Golf, Elton's Men Store, Chapel Hats, Ron Jon Surf Shop and the Shoe Obsession. Specialty jewelry shops like Swarovski, TeNo and OPTICA are huddled along-side other specialty shops like the Guinness Store or the LICK which offers wonderful sweet treats.
Plan Vegas Stay
Strip Hotels

Shows

Fun Activities

Tours

Grand Canyon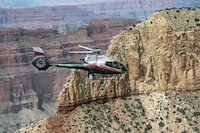 Do you have any questions or Comments?