Las Vegas Adult Shows For Couples 2022
Las Vegas adult shows for couple playing in 2022 are со hot and steamy! Check out the naughty shows that both you and your wife/husband will enjoy! While there are plenty of adult shows in the city, all of them cater to either men or women, so I thought it would be fun to make a list of those that can be equally appreciated by both. Have fun!
Zombie Burlesque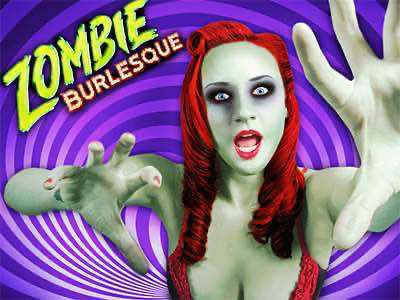 Venue: V Theater at Planet Hollywood
Date & Time: Monday-Saturday, at 8:30 pm and select 10:00 pm performances
Age restrictions: 16+
Review: Zombie is the new Sexy, at least in Vegas! Immerse yourself in the 1958, when the area around Las Vegas was a test site for atomic bombs. You will be one of the few living people in this all-zombie nightclub. Sexy undead creatures dance, sing and put on classic burlesque shows. Zombie Burlesque is a witty, funny Las Vegas adult show for couples with both male and female dancers, outstanding comedy, great interaction with audience and overall outstanding and original. This show is ideal for guys and girls, especially those who love all things Zombie.
Faaabulous! The Show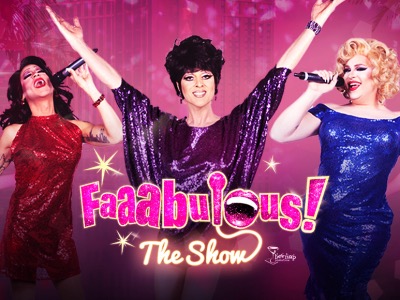 Venue: Notoriety, Neonopolis
Date & Time: Fridays at 8:00 pm
Age restrictions: 21+
When you want to watch an incredible glitzy Las Vegas adult show for couples that is packed with lots of big hair styled hair, great singing, and interesting stage acts, then Faaabulous! The Show is a perfect of night of fun for you. Performing on Friday nights at the Notoriety Live! On Fremont Street, Faabulous! The Show is the best and only drag queen show in Sin City. You will experience beauty prancing around on the stage in double high heels, exquisite dresses, and giant wigs as the performers bring their excellent voices to the stage. The creators, Christopher Keeney, Jamie Morris, and Christopher Lash are no strangers to the drag scene having worked on entertaining shows like Zumanity, Baz: Star Crossed Love, and the super funny comedy named Puppetry of the Penis at the Erotic Heritage Museum. The night is bound to be special when the five drag queens pop on stage and interact with each other and the audience during their performance that is sure to bring a chuckle and smile to your face.
ROUGE
Show Times: Tuesday-Saturday at 10:00 pm
Location: The STRAT Hotel, Casino and SkyPod
Age limit: 18+
When you want to add a little sizzle to your evening in Sin City that combines topless sexy performers with unimaginable stunts, then you need to go watch the super sexy Las Vegas show called ROUGE. Performing at the STRAT Theater within the STRAT Hotel, Casino, and SkyPod, this adult's only Las Vegas couples show is packed with gorgeous people on stage wearing nothing on top. You will be thrilled when these voyeuristic performers create sexual illusions while completing incredible feats on stage with high flying acrobatics and aerial acts. The show features just about everything to make you smile including witty comedians and elastic contortionists that will simply blow your mind while the twist their bodies like a rubber band. Created by the same people that brought WOW and Extravaganza to life, the show is not for the timid and will have you thinking about new ways of pleasure for many months in the future.
Late Night Magic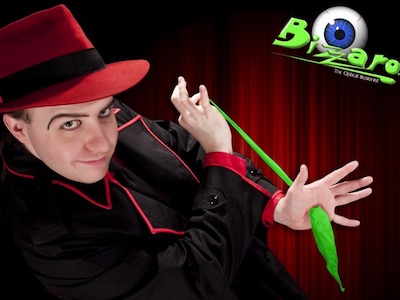 Show Times: Friday-Sunday at 11:00 pm
Location: Alexis Park resort
Age limit: 21+
Review: One thing Sin City always has is a variety of adult-only shows but Late Night Magic mixes up a little seductive magic with incredible illusions to form the perfect night of fun. Performing at the Apollo Showroom within the Alexis Park All Suite Resort, Late Night Magic features a rotating cast of some of the best magical artists on the Strip. You will be delighted when the show opens with the dazzling illusionist Douglas "Lefty" Leferovich who will walk you through a stellar cast of magical people along with his superb illusions that leave you questioning reality. The show has everything for the audience including the hypnotist Annarose who loves to take advantage of audience members which leaves the crowd laughing with joy. Included in the lineup of performers are members who frequent the Magic Castle in Hollywood, California. Illusionist Bizzaro has several unique illusions which has everyone in the audience scratching their heads. If you like sleight-of-hand tricks, then you will be amazed by MonDre who is the only African-American magician to win the prestigious Grand Prix Magiques of Monte Carlo. This new Las Vegas adult show for couples also has a macabre side when John Shaw of Zak Bagan's Haunted Museum takes the stage performing numerous tricks that will leave a willy in your gut.
Atomic Saloon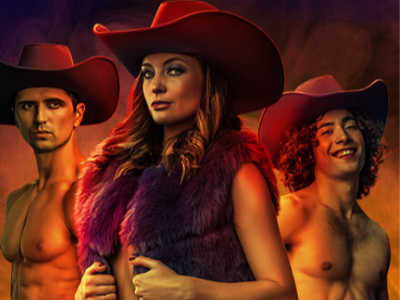 Venue: Grand Canal Shoppes
Date & Time: Almost daily, at 7:00, 8:00 or 9:00 pm
Age restrictions: 18+
A great fun-filled Las Vegas adult show for couples that will make will make you smile, laugh, and gaze in awe is the Atomic Saloon. Performing at the renovated Kraken Music Hall within the Grand Canal Shoppes, the Atomic Saloon is brought to you by Spiegelworld which has produced entertaining acts like Absinthe and innovative Opium. Once seated in the music hall you will be in awe of spine twisting acrobats, a series of variety acts, and plenty of laughs from the comedians. The show is hosted by none other Boozy Skunkton who runs the infamous Atomic Saloon. The Wild West themed performance spins together Blazing Saddles and Westworld into a show that includes loads of laughter, interesting plots, and amazing contortionists. The 90-minute naughty Las Vegas adult show for couples has something gust busting funny or intriguing for everyone to witness while being entertained by some of the best performers in Sin City.
Absinthe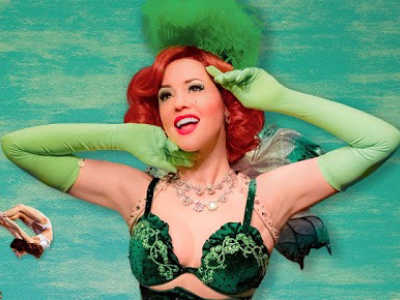 Venue: Spiegeltent at Caesars Palace
Date & Time: Tuesday - Sunday at 8:00 pm, Thursday-Saturday - additional show at 10:00 pm
Age restrictions: 18+
Review: What to expect from the Absinthe Las Vegas show ?! If there IS a must-see show in Vegas that you won't see anywhere else, it's probably Absinthe! Provided you are at least 18 years old, are not easily offended by razor-sharp adult jokes, and enjoy circus acts, comedy, acrobats, tightrope walkers and sexy topless girls - this is one of the most hilarious Las Vegas shows for couples! If that doesn't sound like fun, add to it that all the acts are performed so close to the audience that you can hear the roller skaters' skates fly by your head so you can feel the wind (helps in hot weather!), tightrope walkers walk right above your head, and sexy Angel Porino performs a topless tap dance with a huge Balloon so close you can pop it.
What's Hot
Plan Vacation
Strip Hotels

Shows

Fun Activities

Tours

Grand Canyon