Las Vegas Adult Shows For Couples 2023
Las Vegas adult shows for couple playing in 2023 are со hot and steamy! Check out the naughty shows that both you and your wife/husband will enjoy! While there are plenty of adult shows in the city, all of them cater to either men or women, so I thought it would be fun to make a list of those that can be equally appreciated by both. Have fun!
Absinthe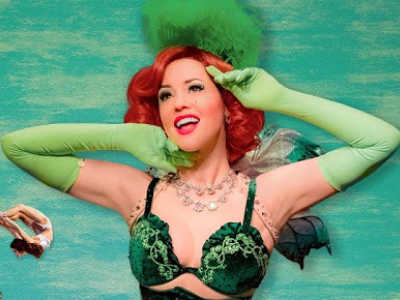 Venue: Spiegeltent at Caesars Palace
Date & Time: Tuesday - Sunday at 8:00 pm, Thursday-Saturday - additional show at 10:00 pm
Age restrictions: 18+
Review: What to expect from the Absinthe Las Vegas show ?! If there IS a must-see show in Vegas that you won't see anywhere else, it's probably Absinthe! Provided you are at least 18 years old, are not easily offended by razor-sharp adult jokes, and enjoy circus acts, comedy, acrobats, tightrope walkers and sexy topless girls - this is one of the most hilarious Las Vegas shows for couples! If that doesn't sound like fun, add to it that all the acts are performed so close to the audience that you can hear the roller skaters' skates fly by your head so you can feel the wind (helps in hot weather!), tightrope walkers walk right above your head, and sexy Angel Porino performs a topless tap dance with a huge Balloon so close you can pop it.
More Shows
Get Your Free Las Vegas Events Calendar!
Las Vegas Gifts - Art, Merch And more!
Grand Canyon Helicopter Tours by Papilloin
Grand Canyon Helicopter Tours by Maverick
Awesomest Things to do in Las Vegas Every Day!