Las Vegas Adult Shows For Couples 2019
Las Vegas adult shows for couples playing in 2019 are hot and steamy, ! Check out the naughty shows that both you and your wife/husband will enjoy! While there are plenty of adult shows in the city, all of them cater to either men or women, so I thought it would be fun to make a list of those that can be equally appreciated by both. Have fun!
Absinthe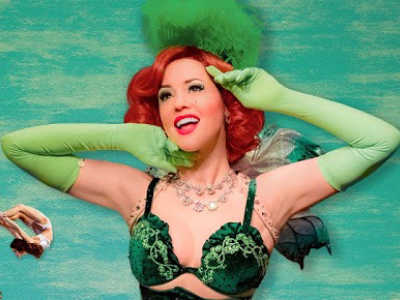 Venue: Spiegeltent at Caesars Palace
Date & Time: Tuesday - Sunday at 8:00 pm, Thursday-Saturday - additional show at 10:00 pm
Age restrictions: 18+
Review: What to expect from the Absinthe Las Vegas show ?! If there IS a must-see show in Vegas that you won't see anywhere else, it's probably Absinthe! Provided you are at least 18 years old, are not easily offended by razor-sharp adult jokes, and enjoy circus acts, comedy, acrobats, tightrope walkers and sexy topless girls - this is one of the most hilarious Las Vegas shows for couples! If that doesn't sound like fun, add to it that all the acts are performed so close to the audience that you can hear the roller skaters' skates fly by your head so you can feel the wind (helps in hot weather!), tightrope walkers walk right above your head, and sexy Angel Porino performs a topless tap dance with a huge Balloon so close you can pop it.
Zumanity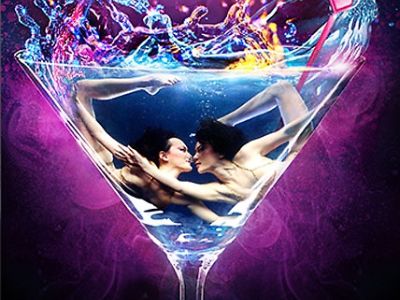 Venue: Zumanity Theater - New York - New York Hotel & Casino
Date & Time: Friday-Tuesday at 7:30 pm and 10:00 pm
Age restrictions:18+
Review: Zumanity is currently one of the best Las Vegas adult shows for couples. Wearing the label of Cirque du Soleil, Zumanity does not disappoint those who love acrobatics, adult humor and beautiful dancers. The cast of Zumanity includes both guys and girls, and can be enjoyed by both equally. Sensual, naughty, playful and very funny, Zumanity takes some risky turns, breaks stereotypes and delivers the message that there are no taboos when it comes to sexuality.
Zombie Burlesque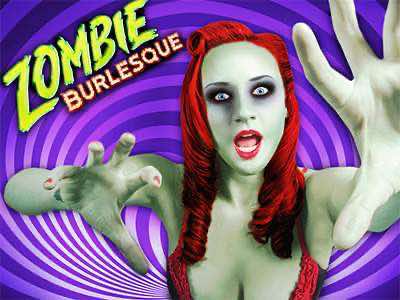 Venue: V Theater at Planet Hollywood
Date & Time: Monday-Saturday, at 8:30 pm and select 10:00 pm performances
Age restrictions: 16+
Review: Zombie is the new Sexy, at least in Vegas! Immerse yourself in the 1958, when the area around Las Vegas was a test site for atomic bombs. You will be one of the few living people in this all-zombie nightclub. Sexy undead creatures dance, sing and put on classic burlesque shows. Zombie Burlesque is a witty, funny Las Vegas adult show for couples with both male and female dancers, outstanding comedy, great interaction with audience and overall outstanding and original. This show is ideal for guys and girls, especially those who love all things Zombie.
What's Hot
Plan Vacation
Strip Hotels

Shows

Fun Activities

Tours

Nightlife

Do you have any questions or Comments?