Las Vegas Honeymoon Packages and Ideas
Create unforgettable Las Vegas honeymoon packages with my tips and easy to follow instructions! When I jotted down my ideas for a romantic couple's getaway in the Sin City, I was thinking - how I would like to spend my honeymoon? I've done extensive research, read what people say about romantic hotels and restaurants in Las Vegas with the best views as well as menus, and other stuff interesting to honeymooning couples.
So here is the result - a complete itinerary for a perfect, romantic vacation in the Sin City, as I would love it for myself! I have been married since 1999, but I am thinking of actually following my own instructions to sort of freshen up our relationship, well, if my hubby behaves himself of course!
10 Most Romantic Hotels in Vegas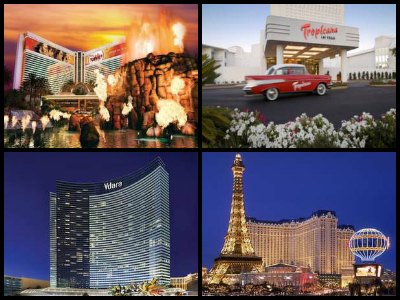 Romantic Hotels
Considering Vegas is a prime destination for honeymoons as well as for many other events calling for celebration, there is no lack of romantic hotels here! These hotels offer beautiful romantic suites as well as other perks for honeymooning couples.
These hotels would be my next choice for Las Vegas honeymoon ! All of them have something very sweet about them that can be enjoyed by a couple. Paris Hotel, for example, reminds of the most romantic city in the world. The Mirage and Tropicana have a tropical theme so you and your significant other would feel like you are honeymooning in the Caribbean. Platinum Hotel has no casino, but has an amazing spa. It offers a very quiet retreat from all the madness of The Strip, but close enough to it in case you want to have some fun!
Plan Vegas Stay
What's Hot
Disclaimer: I receive a small commission from the links on this page.
Plan Vegas Stay
What's Hot