The Best Spa In Las Vegas In 2023
Here are some of the best spa in Las Vegas, perfec for couples and for singles, offered by the hotels and top spa salons in the city. The choice of spas in the Sin City is enormous. Therefore, we've created a list of the best of the best, the most relaxing and peaceful experiences, real urban paradises. The most fun part is that most of them are perfect for couples, looking to enjoy a Las Vegas vacation together. Have fun!
More Attractions
Qua Baths & Spa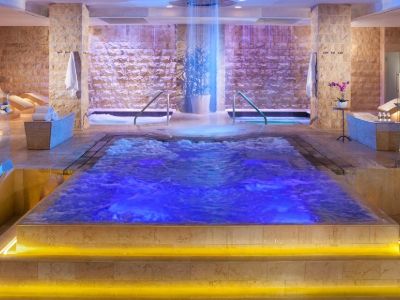 Inside Caesars Palace
Tel: 866-782-0655
Services: Aromatherapy, Swarovski crystal body art, salon services.
Couples/Co-ed: Yes
Review: The Qua Spa is definitely a place to escape when you are in need of a break from the city. Spa area features a vitality pool, Roman baths and Arctic Ice room with snow descending from the ceiling. So it's just one of the most amazing places among the best Las Vegas spa salons. Spa menu is the perfect combination of Eastern and Western healing practices. The facilities are well maintained, the vanity area is gorgeous, and therapists are very professional. So all the stress you brought to Vegas will definitely vanish after your visit to the Qua Baths & Spa.
Get Your Free Las Vegas Events Calendar!
Best of Vegas