The Best Spa In Las Vegas
Here are some of the best spa in Las Vegas, perfec for couples and for singles, offered by the hotels and top spa salons in the city. The choice of spas in the Sin City is enormous. Therefore, we've created a list of the best of the best, the most relaxing and peaceful spas, real urban paradises. The most fun part is that most of them are perfect for couples, looking to enjoy a Las Vegas vacation together. Have fun!
Imperial Health Spa
Address: 1070 E. Sahara Avenue
Tel: 702-382-9700
Services: Specialty saunas, hot stone massage, aroma body scrubs, full body treatments, facials
Couples/Co-ed: yes/children 12 years of age or older
When you are ready to indulge in some relaxing and healthy treatments that will blow your mind and body, then you should try the Imperial Spa. The 32,000 square foot facility is packed with goodies for your body including unique Korean-style therapeutic rooms like the Red Clay Room. You can also indulge in specialty sauna rooms such as the Jade Room, Salt Brick Room, and the Red Clay Ball Room. Other treatments offered that you will enjoy at this Roman-style paradise of relaxation include volcanic mineral detox, herbal infusion poultice ritual, hot stone, Swedish oil, and an ACU sports massage. Facials are also a great idea here with more than ten choices including the energizing oxygen treatment. The facility is family friendly and is a truly an oasis in Sin City to help you revitalize your body.
Sahra Spa & Hammam at the Cosmopolitan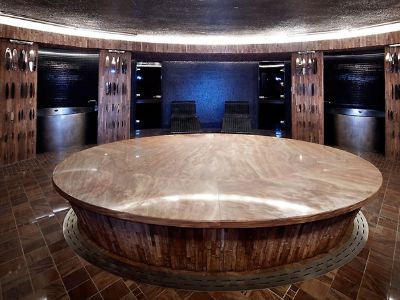 Inside The Cosmopolitan Hotel & Casino
Tel: 702-698-7000
Services: Hammam treatments, hot stone massage, baths, facials.
Couples/Co-ed: Yes
Review: The interior of Sahra Spa at the Cosmopolitan gently reminds you that you are in a desert. I bet any desert traveller would be delighted to find an oasis like this place. The Hammam here is just deluxe! It will put you at ease and will warm you up after those heavily air-conditioned casinos. All your tension will be washed of by the desert rain shower in the vitality pool. Not too many Las Vegas spa getaways offer penthouse spa suites that have private steam rooms and hydrotherapy tubs. Here you can have a romantic time with your sweetheart or a fun mingling with your friends.
The Spa at Wynn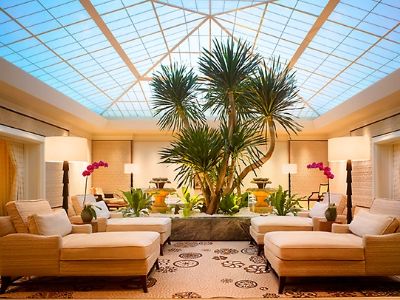 Inside Wynn Las Vegas
Tel: (702) 770-3900
Services: Shiatsu massage, Dragon Youth facial, Reflexology
Couples/Co-ed: Yes
Review: No wonder that the Spa at Wynn was granted Forbes Five Star award. It really is offers some of the most luxurious Las Vegas spa services. Everything is impeccably clean and organized. The staff is rather jovial. The venue is medium sized, but so luxurious. Just think about the cozy fireplace in the co-ed treatment room! Some time ago they stopped selling the day passes, so you can only use these deluxe amenities when you purchase a treatment. But the services are just as divine, you won't regret it. The Spa at Wynn is the place to go to rejuvenate your body and spirit.
The Spa & Salon at the Mirage
inside The Mirage Resort & Casino
Tel: 702.791.7472
Services: Chakra balancing treatment, Aromatherapy
Couples/Co-ed: No
Review: The Spa at the Mirage incorporates a serene spa, a contemporary workout area and a stylish salon. There are many great spa in Las Vegas, but only this spa offers Yoga classes with big picture windows into the dolphin pools. How cool is that? The services here are not cheap, but zen feeling they bring is definitely worth the splurge. Months' worth of stress will be released after having Chakra balancing treatment. Plunge pools, jacuzzi tubs, steam rooms and saunas will complement your pleasant experience. There is no spa co-ed area, but you can meet up with your second half in a peaceful lobby.
Oleksandra Spa & Salon
Inside Treasure Island Resort & Casino
Tel: 702-894-7474
Services: Ayuverdic massage, Russian Banya.
Couples/Co-ed: Yes
Review: Oleksandra Spa at Treasure Island is a place to go if you are looking for serenity. It's not on the list of the biggest Vegas spa salons, but it sure is on the list of the best spa in Las Vegas, where you can unwind to the fullest extent. All the treatments can be totally tailored to your personal needs. Among other five star procedures the spa offers a 15-minute Russian Banya treatment in the sauna. Ladies can get ready for the evening in beautifully adorned individual vanity stations where they will feel like royalty. At Olexandra spa you can also arrange a real spa-party for your little Princess and her girlfriends!
Canyon Ranch SpaClub
Inside The Venetian Resort Hotel and Casino
Tel: 702-414-3600
Services: Ayurvedic treatments, reflexology, physical therapy.
Couples/Co-ed:
Review: Canyon Ranch Spa Las Vegas at the Venetian and Palazzo is one of the largest spa resorts in the city. The maze of hallways might be hard to navigate, so don't be shy to ask for a tour. Your comfort is paramount here. Fitness center is huge and offers such classes as Pilates, yoga and salsa. Aquavana at the Palazzo side is the place where one could just linger forever without any extra treatments! It is really an immersive experience. You will be hypnotized by the magic of water at the wave room. If you get hungry, the Canyon Ranch café and the Canyon Ranch Grill are to your service.
The Spa at Four Seasons
Inside Four Season Hotel
Tel: 702 632 5000
Services: Reiki and mother-to-be massages, facials, body wraps.
Couples/Co-ed: Yes
Review: Many Las Vegas spa salons offer nice relaxation after hours of walking, partying and gambling. But only few have an intimate atmosphere that makes you feel at home. The Spa at Four Seasons is one of the best spa in Las Vegas. This spa doesn't boast the extravagant wet area, but they have enough of everything to get you to the 7th heaven. Spa at Four Seasons offers an amazing signature treatment scented differently in each time of the year. So you will be intrigued to visit at least 4 times to find out what are the smells of winter, spring, summer and autumn.
Planet Hollywood Spa by Mandara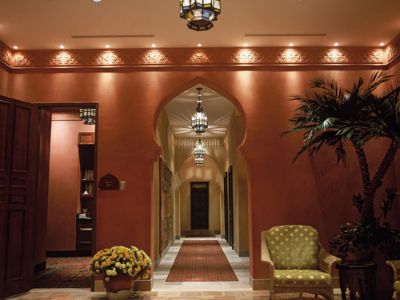 Inside Planet Hollywood Resort & Casino
Tel: (866) 935-3647, (702) 785-5772
Services: Swedish Massage, Shiatsu.
Couples/Co-ed: Yes
Review: Planet Hollywood Spa by Mandara is a heavenly spot. The best relaxation techniques from all over the world are gathered here, so you can recharge and remember your visit to Vegas for a long time. Well-Being Massage is one of the most popular spa treatment here. It's a divine procedure which includes the touches of Hawaiian, Chinese and Indian massages at the same time. Another feature that's not very common at other Las Vegas spa salons is the dry float bed treatment. During this heavenly ritual your skin will be covered with nurturing oils and then wrapped in a cocoon of warmth and cosiness.
Photo by Mandara Spa
<
Reliquary Spa & Salon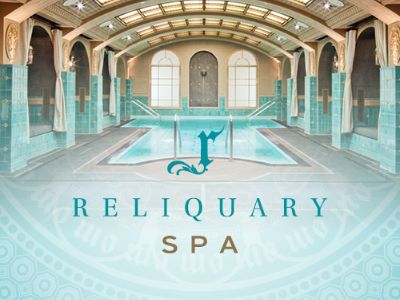 Inside Hard Rock Hotel & Casino
Tel: 702 693 5000
Services: Massages, facials, salon services.
Couples/Co-ed: Yes
Review: Reliquary Spa & Salon is definitely not a typical spa. Among the best spa in Las Vegas, it's probably the only spa that can arrange for a DJ. The parties are held in the amazing co-ed Roman bathhouse, containing private cabana areas and large lounge space. Here you can combine relaxing with partying and make it a really unique spa experience. But if you've had enough of partying, you can seclude in more intimate spa facilities complete with hot tubs, saunas and steam rooms. Spa treatments are inspired by the Hard Rock theme and will make you feel like a rock-star.
Drift Spa
Inside Palms Place
Tel: 702-944-3219
Services: Swedish, deep and hot stone massages.
Couples/Co-ed: Yes
Review: When you come to the Drift Spa, you can be sure that mission relaxation will be complete. The variety of treatments performed by seasoned professionals will make you float on air. The most popular sight in the co-ed spa area is dome-like Hammam full of steam and relaxing sounds of music. Nothing disrupts your bliss here. Unlike other best spa in Las Vegas mentioned here, the Drift has natural lighting throughout the facility. The outdoor garden lounges are beautiful and very relaxing. The pool is located outside as well. And it is just what the doctor ordered after all the time inside the casinos.
Aquae Sulis at JW Marriott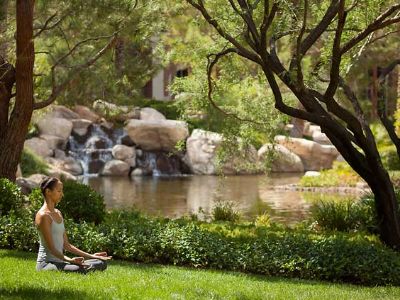 Inside JW Marriott Las Vegas Resort
Tel: 702 869 7777; 877 869 8777
Services: Body wraps, massages, hair and sculp treatments.
Couples/Co-ed: Yes
Review: Aquae Sulis at JW Marriott is an indoor paradise island. The spa has a magnificent mountain view, which is a rather rare feature for spa in Las Vegas. And being closer to nature is probably the best thing for those of you who are partied out and exhausted. Here you will be welcomed like an old friend. Aquae Sulis offers a large menu of island-inspired massages, facials and body treatments. You can choose a treatment that will pamper you from head to toe. After visiting the ritual room, join your loved one in the beautiful co-ed area located outside.
Saffron Day Spa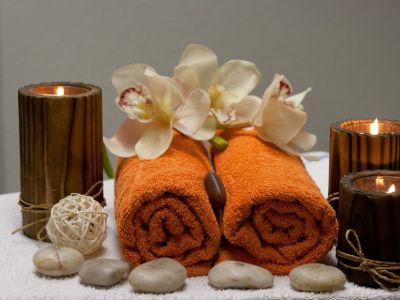 Address: 2400 South Jones, Las Vegas, NV 89146 ; Tel: 702-367-3529
Services: Massages, waxing, scrubbing.
Couples/Co-ed: Yes
Review: Saffron Day Spa is located off the Strip, far from all the hustle and bustle. But this place is definitely worth a cab trip. Saffron Day Spa offers a very intimate setting. And even though it doesn't have fancy amenities, such as gym or sauna, it's a perfect place to distress. This spa in Las Vegas has wonderful services for reasonable prices. To make the deal even better try their spa sampler. It includes 4 procedures of your choice from the suggested list. So if you need to relax and don't care about the frills that some Las Vegas spa salons boast about, this place is for you.
Plan Vegas Stay
Strip Hotels

Shows

Fun Activities

Tours

Grand Canyon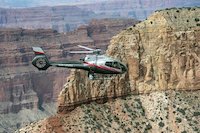 What's Hot