The Best Spa In Las Vegas
Here are some of the best spa in Las Vegas, perfec for couples and for singles, offered by the hotels and top spa salons in the city. The choice of spas in the Sin City is enormous. Therefore, we've created a list of the best of the best, the most relaxing and peaceful spas, real urban paradises. The most fun part is that most of them are perfect for couples, looking to enjoy a Las Vegas vacation together. Have fun!
What's Hot
Featured - Mobile Massage In Las Vegas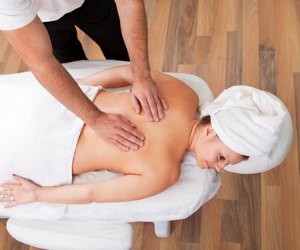 Price: From $160 for 1 hour of massage
Don't want to go out after all shopping and walking in Vegas? Get massage therapists come to you in any location of your choice in Las Vegas! You can get a massage lasting from 60 minutes to 2 hours!
You can book any kind of massage - from Hawaiian Lomi Lomi, Swedish, Deep Tissue massage, Shiatsu or Reflexology.
What's Hot