Celine Dion Las Vegas Concert Tickets
Celine Dion's Las Vegas concerts are among the most in demand entertainment in the city, and you can purchase tickets to the show here.
Celine Dion Tickets

Celine Dion's concerts in Las Vegas are currently scheduled for :
November 9-19, 2021
January 19-29, 2022
February 2-5, 2022
French-Canadian songstress diva Celine Dion is performing for you live at the Colosseum in Caesars Palace. Her entire entourage consists of as many as 31 other musicians who perform either in the orchestra or in the band. Yet, the focus of the show remains very clearly on Celine herself where she performs songs not only from her own repertoire but also those from Ella Fitzgerald and Billy Joel among others.
Show Highlights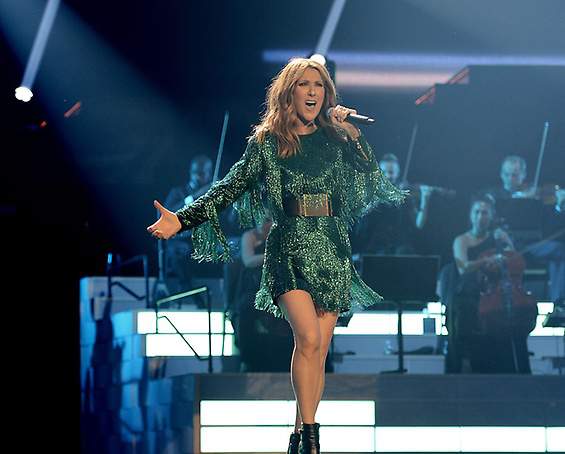 The highlight of the entire 90 minutes show is unmistakably the powerful vocals of Celine, in which she delivers hit after hit from her long and enviable career that has witnessed her, emerge as one of the most successful female artists the world has ever seen.
At the same time, it is the venue itself which is such a charm! After all, where else would you find a setting which seats as many as 4,300 patrons with equal comfort – while ensuring that each member of the audience feels as close to the action as all others? Moreover, it is the manner in which the ageless diva, resplendent in a gorgeous gown, conducts every show that really adds to its charm. After all, Celine Dion goes well beyond simply belting out tracks to actually interacting with her audience every time, warranting an altogether enthralling and completely unforgettable experience for all audience members.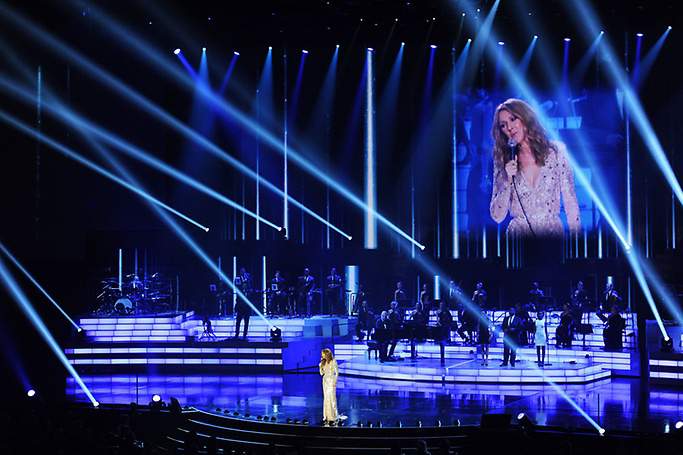 During her Las Vegas show, you will get to see footage from Celine Dion's family, including that of her son Rene-Charles Angelil, born in 2001, as well as her twins, Eddy and Nelson. Alongside, you will also get to see an entire video montage during the show featuring visuals from Celine's Taking Chances tour which took off in 2008 and along the way, toured more than 25 countries across 5 different continents with as many 3 million folks across the globe getting the chance to see her perform live.
Las Vegas had been playing host to Celine Dion for a long time; between 2003 and 2007, she performed regularly at – well, where else but the Caesars Palace, for her "A New Day…" show, totalling as many as 700 such shows over the years witnessed by more than 3 million of her captivated fans.
So in case you missed out on her "A New Day…" shows, this is clearly an opportunity for you to make up for the loss! Not that we would discourage you from making it to her current shows even if you had been to her previous ones – after all, Celine Dion's Las Vegas concerts i really have upped the ante this time around, with special affects taking absolute prominence! For instance, during the "How Do You Keep the Music Playing?" and "Overjoyed" tracks Celine actually performs with a hologram of her own self!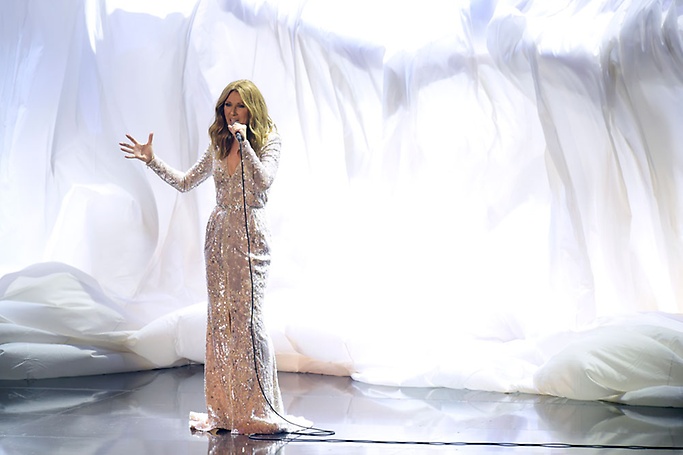 In fact the whole show comes to life thanks to the brilliant light and video spectacle that is on display each time, with every song featuring stage pieces in motion along with lights and accompanying videos that are in perfect sync with the song in question. For instance, when she performs songs like "It's All Coming Back to Me Now" or "Because You Loved Me", visuals from the actual music videos of these tracks are showcased in the background. This entire visual arrangement has been especially designed for the Colosseum by none other than Ken Ehrlich, director of the Grammies. As a result, the level of perfection and finesse perceptible to every member of the audience is absolutely unmistakable.
Besides tracks like "(If You Can't Sing It) You'll Have to Swing It (Mr. Paganini)" by Ella Fitzgerald or "Lullabye (Goodnight, My Angel)" by Billy Joel, Celine Dions's Las Vegas shows include a songs list by other such as Janis Ian's "At Seventeen", Shirley Bassey's "Goldfinger", and "Live and Let Die" by Paul McCartney and his band, Wings.
She also offers tribute to the King of Pop, Michael Jackson, belting out his tracks such as "Man in the Mirror" and "Ben" among others, while also being dressed in a shimmering gold jacket that was no doubt Michael's signature.
Further, every show sure has a wide array of surprises in store for the riveted audience. After all, neither Celine Dion nor the organizers want to keep things all too predictable, especially with segments of the show viewable online on sites like YouTube…there has to be that element of surprise, of suspense, and for that, one really has to go and watch the show live!
So if ever there really was a show which did complete justice to the vocal power that Celine Dion possesses, it just has to be her concert in Las Vegas at the Colosseum in Caesars Palace. Given the larger than life setting of the place, the diverse range of tracks which she presents not only from her own repertoire but also from other singers, coupled with all the theatrics which accompany the belting out of each and every track, along with the personal rapport which she establishes with the audience, the show is unquestionably rendered an absolutely unaffordable experience to miss…all the more so when affordability of Celine Dion's tickets is clearly not a constraint, starting at just $102!
Remember you don't necessarily need to be a Celine Dion fan already, to enjoy Celine Dion's concert! At the end of it, you will become one anyway!
Celine Dion Tickets
The show plays at the new Resorts World Hotel Celine Dion Tickets for 2021 and 2022 are on sale with a choice of categories A,B, C and D, ranging from second mezzanine to best viewing area seating.
Plan Vegas Stay
Strip Hotels

Shows

Fun Activities

Tours

Grand Canyon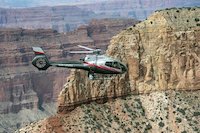 What's Hot