Best Las Vegas Asian Restaurants In 2023
Here are the best Las Vegas Asian restaurants that range from family-friendly to trendy and with cuisine that boasts flavor from around many Asian countries. Diners looking for something unique that mixes Mexican along with Korean specialty dishes should try Soho Sushi Burrito and the mixture of flavors will surprise you at KoMex Fusion. Family-style casual dining can be found at the Island Style Restaurant where you will find Hawaiian, Chinese as well as Korean cuisine and the Biwon Korean BBQ and Sushi Restaurant offers an all-you-can-eat option. The Q Bistro is inexpensive with a lively atmosphere and District One brings Vietnamese fusion food to the table. For upscale trendy chic try the Gangnam Asian BBQ Dining and TAO Asian Bistro mixes aesthetics with superb dishes, while Andrea's offers a social scene second to none with innovative fusion cuisine.
District One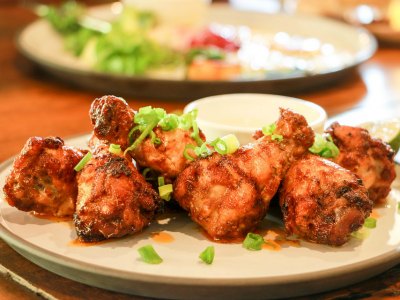 Address: 3400 South Jones Blvd. Suite#8
Prices: $$-$$$
If you are interested in finding a Las Vegas Asian restaurant that combines the flavors of Vietnam with many different countries then you should try District One. Located along South Jones Boulevard, this trendy establishment has a modern hip interior and draws a younger crowd for both lunch as well as dinner. The flavors found in the food are distinct and if you are a pho addict then the big bone soup as well as the oxtail pho are must eat items. But there is more here to enjoy than pho like the garlic noodles, the steak and eggs with a delicate fish sauce, the double down (just think short ribs) and the coconut pork belly as well as a variety of vegetarian options. If you are looking for a late night happy hour with small plates and drink specials this restaurant would fit into your plans.
Get Your Free Las Vegas Events Calendar!
Best of Vegas