The Best Las Vegas Mexican restaurants In 2023
You will be pleased with the numerous choices for a Las Vegas Mexican restaurant that will suit your taste buds and your wallet. For diners looking for an authentic no thrills taco experience then head to Tacos El Gordo or El Segundo Sol. Upscale diners looking for a trendy atmosphere can try the Border Grill and T&T-Tacos & Tequila brings flavors of trendy Mexico City as well as YOLOS Mexican Grill where you will find 60 different tequilas. You can grab a street taco at Canonita while you shop at the Grand Canal or visit Hussong's Cantina Las Vegas for a margarita and you will find a fine dining element at Javier's. Families will like the diversity of the menu at Cabo Wabo Cantina as well as the assortment of flavors and the portions served at Nacho Daddy.
Javier's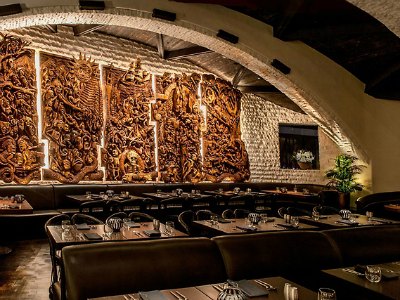 Address: Inside Aria Hotel
When you want to have a fine dining experience at a Las Vegas Mexican restaurant that is sure bring your taste buds to life with sophisticated dishes then you should go to Javier's. Located at the Aria, the restaurant is open for lunch as well as dinner and serves up innovative traditional cuisine from all around Mexico. Once inside you will be treated to plenty of ambience which includes carved woods and a high arching colonial style ceiling accented with a rope style chandelier. The menu features items from several cities such as Callitos Mazatlan (wild scallops), Pescado a la Veracruzana, Cabo Azul (lobster) and traditional dishes such as mole poblano, Michoacan style carnitas as well as enchiladas Suizas. You will find a wide assortment of quality tequilas from white to reposado to anejos which make for a fine sipping while enjoying world class cuisine.
Get Your Free Las Vegas Events Calendar!
Grand Canyon Helicopter Tours by Papilloin
Grand Canyon Helicopter Tours by Maverick
Awesomest Things to do in Las Vegas Every Day!

Get Your Free Las Vegas Events Calendar!
Best of Vegas