Best Las Vegas Korean Restaurants In 2023
You will like the diversity of best Las Vegas Korean restaurants that are perfect for all types of diners from families to groups to foodies looking for the new trendy places to traditional comfort food to Korean BBQ. Families enjoy the no-nonsense atmosphere and traditional comfort food at E-Jo Korean Restaurant as well as Kkulmat Korean Kitchen. If you are looking for an all-you-can-eat serving BBQ dishes then try the Gen Korean BBQ House and the Honey Pig is open 24/7. Trendy foodies will be delighted with the quality of meats at 8oz Korean Steak House and the soups at TangTangTang. Upscale diners searching for a lively atmosphere with a la carte menus that range from innovative twists on comfort food to BBQ then Goong Korean BBQ Restaurant, the Soyo Korean Barstaurant are ideal and the Hobak Korean BBQ is quite possibly the best of all.
Hobak Korean BBQ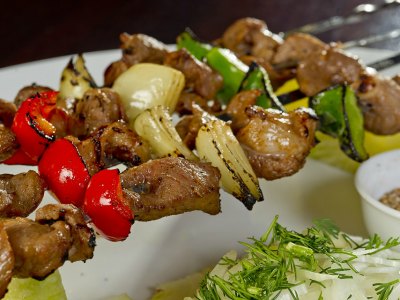 Address: 5808 Spring Mountain Rd. Ste 101
Prices: $$-$$$
When you are ready to visit the most popular Las Vegas Korean restaurant that serves yummy food accompanied by attentive service then you need to go to Hobak Korean BBQ. Located along Spring Mountain Road, the establishment has a lively atmosphere complete with K-Pop music as well as a trendy industrial style interior and is perfect for all types of diners. Open for lunch and dinner, the restaurant brings to the table a mixture of flavorful ingredients to fulfill a meal to remember. People rave about the pork and Black Angus prime beef combinations or you can choose a mixture of your favorite meats from both animals. The traditional banchan side dishes are flavorful and you can choose from two to four servings. Other signature dishes from their a la carte style menu include the blow torch finished beef honey tartare, kimchi stew and the spicy pepper paste stew.
Get Your Free Las Vegas Events Calendar!
Grand Canyon Helicopter Tours by Papilloin
Grand Canyon Helicopter Tours by Maverick
Awesomest Things to do in Las Vegas Every Day!

Get Your Free Las Vegas Events Calendar!
Best of Vegas