Top Las Vegas Dune Buggy Tours
Riding a Las Vegas dune buggy is among the coolest, adrenaline-filled activities, perfect if you are looking for something different to do in the Sin City! Ride in a 2-passenger buggy or rent your own and chase each other in Nellis Dunes or in Valley of Fire!
Mini Baja Chase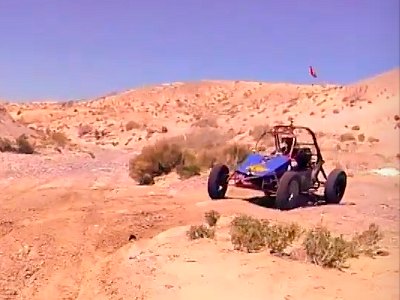 Prices from: $89; Duration: 3,5 hours
The Nellis Dunes are the perfect location to bring your adrenaline to full speed while you cruise over the mighty sand dunes or a special track in your own Las Vegas dune buggy. Your tour includes hotel pick up and drop off and you will be taken to the offices in the Nellis Dunes where you will receive your safety equipment and a brief seminar on safety and the dune buggy you will be driving. From here you will travel on a 30-minute excursion to Rattle Snake Cliffs and Look Out Dune that will test your skills, before returning to our offices. All dune buggies meet or exceed all safety regulations. You must be 18 years of age with a valid driver's license. Participants 16 or 17 years of age are welcome to drive if they possess a valid driver's license and are accompanied by an adult of 18 years old.
Plan Vegas Stay
Disclaimer: I receive a small commission from the links on this page.
Plan Vegas Stay