Las Vegas Gun/shooting ranges
Here are the best Las Vegas shooting ranges! Whether you are looking for wild things to do on a bachelor party or great family entertainment, shooting automatic weapons indoor and outdoor and around Vegas is one of the coolest things to do! All these shooting ranges boast fantastic selections of guns, carbines, pistols, machine guns and all kids of firearms imaginable, and the entire experience is literally a blast!
The Range 702 Las Vegas shooting range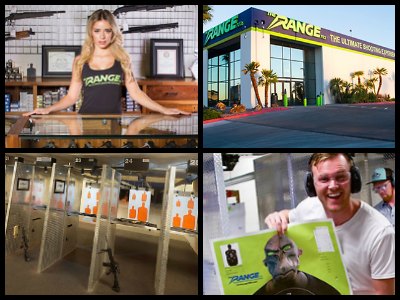 The Range 702 Las Vegas offers an over-the-top, ultimate shooting experience to visitors with 25 lanes and exciting packages to select from. The Range 702 is an indoor shooting facility and the largest of its kind in Nevada. Other than one of the best Las Vegas shooting ranges, there is a retail store, a training classroom, VIP lounges and a cafeteria on site. The facility uses advanced equipment, firearms and technological advancements to deliver an exciting adventure to firearms enthusiasts. Choose from packages like Black Ops, Prohibition, Sniper, Mob Experience and Femme Fatal for a unique experience. Customized packages for bachelor parties and bachelorettes are also available. The Range 702 also offers a number of classes to introduce newbies to handguns, youth classes, care and maintenance, some of which are free of cost.
Plan Vegas Stay
What's Hot
Disclaimer: I receive a small commission from the links on this page.
Plan Vegas Stay
What's Hot