Las Vegas Shooting ranges 2023
Here are the best Las Vegas shooting ranges working in 2023! Whether you are looking for wild things to do on a bachelor party or great family entertainment, shooting automatic weapons indoor and outdoor and around Vegas is one of the coolest things to do! All these Vegas gun ranges boast fantastic selections of guns, carbines, pistols, machine guns and all kids of firearms imaginable, and the entire experience is literally a blast!
Machine Gun Experience with Military Humvee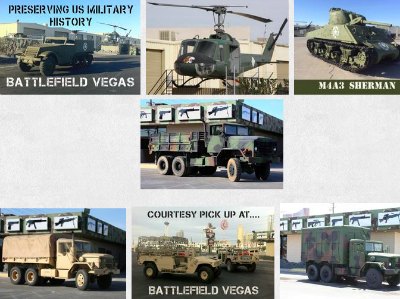 Battlefield Las Vegas shooting range offers an exciting military battle experience at a 5 acre large facility that has been realistically designed with a collection of military vehicles like jeeps, Humvees, army trucks, M2A1 Halftrack and even Huey helicopters. To make the experience even more authentic, Battlefield Vegas offers pick up and drop services in an actual military Humvee! This gun range offers a collection of more than 350 machineguns to select from. Try your hand at authentic firearms used in World War I to NATO firearms used in Afghanistan. There are a number of excellent indoor and outdoor packages to select from such as Counterstrike, BlackOps, Cold War and Pvt Ryan experience. Additionally, this is the only Las Vegas gun range Vegas where you'd be able to try the mini-gun firing around 4,000 rounds per minute.
Get Your Free Las Vegas Events Calendar!
Grand Canyon Helicopter Tours by Papilloin
Grand Canyon Helicopter Tours by Maverick
Awesomest Things to do in Las Vegas Every Day!

More Tours
Get Your Free Las Vegas Events Calendar!
Best of Vegas