Las Vegas ghost tours, Area 51, UFO And Haunted Towns
These Las Vegas ghost tours will take you to the most exciting abandoned and ghost towns in Nevada, California, and Arizona! If you enjoy haunted places and are fascinated by everything paranormal and the UFO, you will get a kick out of these paranormal tours departing from Vegas. Explore Area 51, Goodsprings, Techatticup Gold Mine, the town of Chloride, or hunt ghosts right in Vegas.
Top Las Vegas Haunted Tours
Haunted Lockdown at the Pioneer Saloon in Goodsprings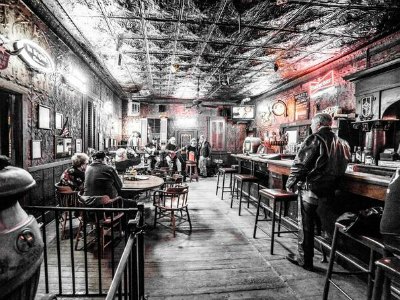 If you are brave and prepared to get locked down in a haunted saloon, this is the Las Vegas ghost tour you have been waiting for! The infamous one hundred year old spooky Pioneer Saloon is the venue. Ghost hunting equipment is provided, unless you have your own, wow! According to legend, the Saloon is haunted by a number of ghosts who may or may not grace you with their presence. Be prepared to encounter Ruby's Ghost, the Old Miner's Spirit or the Crying Girl. This is not for the faint hearted. A knowledgeable specialist in the paranormal is waiting for you!
Plan Vacation
Plan Vegas Stay
What's Hot