Las Vegas Comedy Shows 2014-2015 & The Funniest Stand Up Comedians
Las Vegas comedy shows 2014-2015 and its stand up comedians are the funniest in the world! Sin City appreciates and rewards true talents with long-term contracts and possibility for stand up comedians to run their own shows in the city. Read reviews of the funniest shows and stand up comedians that live and perform in Vegas, and about those that come with gigs from time to time.
Calendar
Here is the calendar of the funniest stand up comedians coming to Las Vegas in 2014-2015:
Current Deals
Wondering which comedy shows and stand up comedians are headlining in Las Vegas in 2014? Check out this calendar
Top Comedy Shows
Here are top stand up comedians living and performing in Vegas: you can catch their show practically any time.
Terry Fator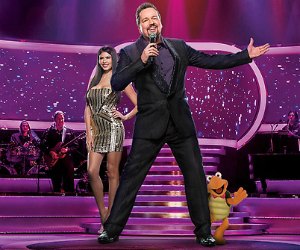 Venue: Terry Fator Theatre - Mirage
Date & Time: Practically every day, at 7:30 pm
Age restrictions: 5+
Review: If you want to see something really unusual, choose Terry Fator show! Winner of the show America's Got Talent, Fator immediately received a five-year contract to perform in Las Vegas. And he deserves it! In simple words, Terry is a Ventriloquist - he performs with dolls without opening his mouth. However, his puppets don't just talk - they sing! They can sing like Elvis Presley, Cher, Louis Armstrong, Lady Gaga and even Kermit the Frog, and we would say, sometimes they sing better than the original! This is really an incredible show - watch Fator's adorable puppets sing with familiar voices without Fator's lips moving. It's one of the most amazing Las Vegas comedy shows for all ages, although they do have a 5+ age restriction.
Back To Top
Gordie Brown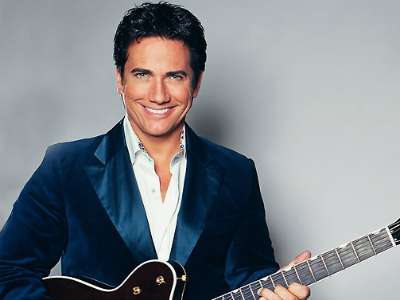 Location: Golden Nugget - Gordie Brown LIVE
Schedule: Every night except Sunday and Monday at 7:30 pm
Review: In two words, Gordie Brown is amazing! His performance in downtown is one of the best Las Vegas comedy shows in 2014. I know a good impersonation when I see one, and Gordie Brown is simply great. During his show you will see him as many celebrities and I am amazed how he manages to change his facial expressions so much so that one minute he is Tom Cruise, another - Clint Eastwood, yet another he is singing and dancing like Elvis Presley or Michael Jackson. Although Brown has a band, this is actually a one-man show. And boy can he dance and sing! And, ladies, he is very easy on the eyes, too!
Back to Top
Carrot Top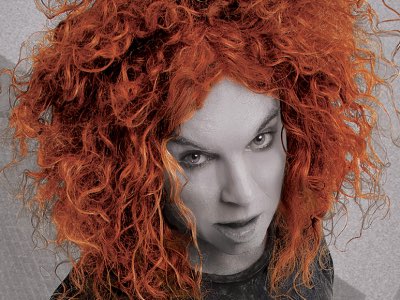 Venue: Atrium Showroom - Luxor Hotel
Date & Time: Almost every night at 8:30 pm
Age restrictions: 18+
Review: Carrot Top is one of the funniest Las Vegas stand up comedians, performing at Luxor. He's got a real talent to make your ribs ache with laughter, all the while having a great time himself! In his hilarious Vegas comedy show, a red-haired a bit goofy guy better known as Carrot Top, demonstrates various props and objects, making fun of their conventional use or offering a new use for familiar tools, mixing all of that with some of the funniest comic remarks you will ever hear. He does not forget to make fun of himself either. Highly recommended!
Back to Top
Vinnie Favorito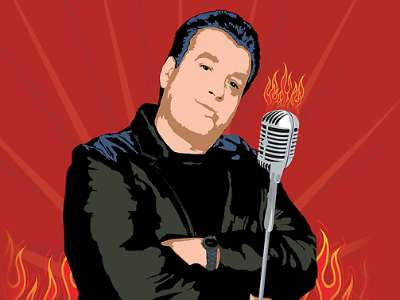 Venue: Flamingo Hotel - Bugsy's Cabaret
Date & Time: Daily at 8:00 pm
Age restrictions: 18+
Review: Vinnie Favorito's show is not for the faint-hearted or those easily offended! However, if you like crude vulgar jokes and don't mind being the butt of some of them - you will surely have a good time! The ultimate bully of Las Vegas, Vinnie Favorito goes after everyone - and he doesn't care if you are a multimillionaire or an Ethiopian - everyone gets the same treatment (or should we say mistreatment?) at his outrageously funny Las Vegas comedy shows. Favorito finds fault with everyone and picks on everything from your ethnic background and physical appearance to your line of work. So you don't know whether you should love him for making you laugh or hate him for insulting you! By the way if you really want to be abused, get front tickets.
Back to Top
Eddie Griffin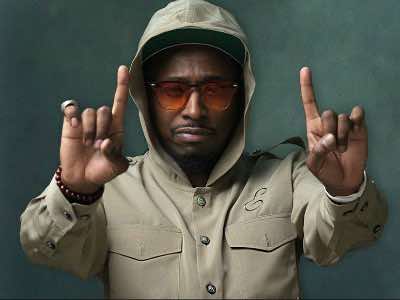 Venue: Rio Crown Theater
Date & Time: Monday-Wednesday at 7:00 pm
Age restrictions: 18+
Discount Tickets
Review: It seems all the cigarettes he smokes and champagne he drinks on stage during his performance at Rio have little effect on Eddie Griffin's comic abilities. Eddie clearly loves performing and will make your ribs hurt with laughter for over 2 hours show. Eddie Griffin is one of the he demonstrates timely razor-sharp humor without being too insulting (but do not try to insult HIM, - reportedly, he gets back at ya quickly!). Eddie Griffin's humor is highly adult, and he doesn't hold anything back - but then we don't watch Las Vegas comedy shows if we are a little to sensitive:-) Rio Crown Theater is small and cozy, and all seats are good. VIP tickets might be a bit too close to the stage.
Back to Top
Andrew Dice Clay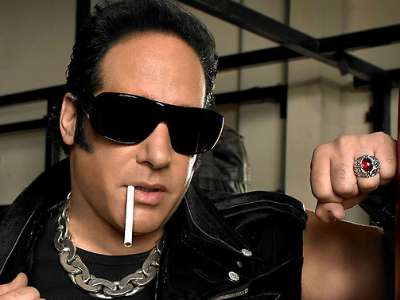 Dates & Time: Thursday-Sunday at 9:00 pm
Venue: Vinyl at The Hard Rock Hotel and Casino
Age restrictions: 21+
Review: If you enjoy dirty, crude jokes bordering on the obscene, being made fun of mercilessly - then VIP seats - Andrew Dice Clay won't let you leave unscathed! Upon return to stand up comedy in Las Vegas, Clay has kept everything that made him famous - nasty jokes, nasty attitude, and of course his nasty nursery rhymes - although he does pronounce them only in the end. The main change, it seems, is that at his new Las Vegas comedy show at the Riviera hotel Andrew Dice Clay has added many new jokes about getting old - after all, the actor is aging. We think that this show is more suitable for fans who knew him since he just started in the 80s.
Back to Top
Louie Anderson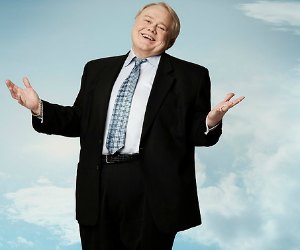 Venue: Plaza Showroom
Date & Time: Wednesday, Thursday, Friday, Saturday at 7:00 pm
Review: What impresses us most about Louie Anderson is that he is so different from other Las Vegas stand up comedians - he seems so humble and vulnerable on stage, complaining about his difficult life in a dysfunctional family where he was one of 11 children, yet he is extremely funny in his humbleness. His shows are always clean, deprived of any questionable jokes, and very enjoyable Anderson seems like a very nice person. His track records also includes charity work. Louie Anderson's routine at Plaza is among highly recommended Las Vegas comedy shows in 2014.
Back to Top
Blue Man Group
Venue: Monte Carlo Resort and Casino
Date & Time: Nightly at 7:00 pm and 9:30 pm
Age restrictions: None
Review: The Blue Man Group is another amazing spectacle that you should see at least once in your life! In this hilarious show, three completely bald guys covered in gooey paint that makes them shiny blue, entertain the audience using various unconventional musical instruments, multimedia, technology, theatre and visual effects. Audience is more than welcome to participate in the show. The Blue Man Group show is definitely one of its kind, and won't leave anyone indifferent. Blue Man Group's Las Vegas comedy shows are great fun for kids and adults!
Back To Top
Most Popular Things To Do in Vegas
Defending The Caveman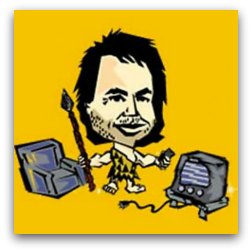 Venue: Improv Comedy Club - Harrah's Hotel
Date & Time: Daily at 7:00 pm, Sunday - Monday - additional 4:00 pm show
Age restrictions: 18+
Review: Defending the Caveman is a one-man show starring Kevin Burke that explores the relationships between couples. Against the background of stone-age decorations and using example from the prehistoric era, Kevin Burke explains why men and women are so different, why they behave the way they do and teaches us how to see hilarious in an everyday life as a couple. Some couples claim that his Las Vegas comedy shows are better than a marriage counseling - so much they learn about each other during the show!
Back To Top
Marriage Can Be Murder
Dates & Time: Every day at 8:30 pm
Venue: Showroom at The D Hotel
Age restrictions: 8+
Anyone who enjoys a good comedy and a good detective story will get a kick out of Marriage Can Be Murder - an interactive criminal comedy at the D hotel. This is the longest-running dinner show, and one of the funniest interactive Las Vegas comedy shows in 2014 with hilarious characters - especially praised it the "dumb blonde" DD. The premise of the story is that you are a guest at a dinner, and you along with other guests and a few actors implanted among the guests, are supposed to solve a murder mystery. Of course you don't know who is who. The purpose of the show is to find the murderer and the motive, based on real clues that you can hear or see during the entire experience. Remember to always keep your ears and eyes open - you never know which conversation you overhear during standing in line, the dinner and even during the breaks.
Back to Top
Tony N' Tina's Wedding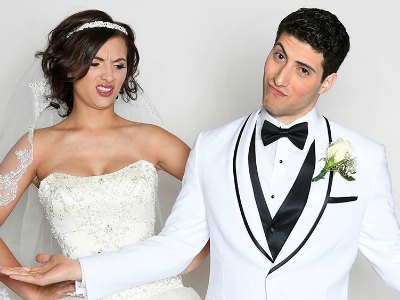 Venue: Windows at Bally's
Date & Time: Every day at 7:00 pm
Review: Tony N' Tina's Wedding is among the most unusual Las Vegas comedy shows in 2014 - and probably, the most interactive one. This is actually not a show, but rather a fake Italian wedding, where cast members mingle with the audience. They do, however, always stay in their roles and act like their characters even when they are not really "acting" at the moment. Did you ever imagine what it's like to be not "you" but someone else? This is your chance - At the "wedding" you will be treated as a family member of the bride or the groom - you can have a little fun and act like one! You will be also treated to a buffet-style Italian dinner, like at a real wedding. If you enjoy improvisational shows and being part of one you will certainly enjoy Tony N' Tina's Wedding - remember, however, that this is not the type of show to enjoy artistic beauty of the performance like at a Cirque du Soleil show - but rather it's a show where you can relax and have a lot of fun!.
Back To Top
David Spade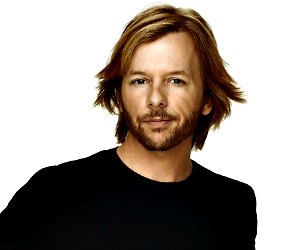 Venue: The Venetian Showroom
Date & Time: Check Schedule
Age restrictions: 13+
Review: We all (well most of us) love and respect David Spade - the little guy with cute little boy's face who has made it big in Hollywood in the "big guys" world. David Spade is among top visiting stand up comedians who don't actually host permanent Las Vegas comedy shows in 2014. Spade makes use of a mixture of wit and sarcasm, and finds hilarious in the everyday events.
Back to Top
Jay Leno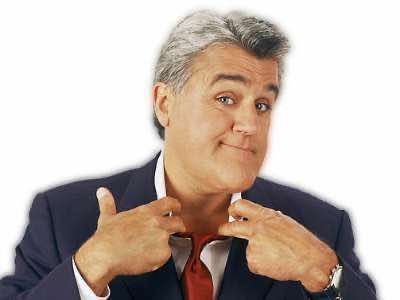 Venue: Terry Fator Theatre - Mirage
Date & Time: Check Schedule
Age restrictions: 16+
Review: Jay Leno does not need introduction! Although he made a successful career as a television host, Jay Leno still enjoys performing for the audience, and what can we say, he is a "natural" stand up comedian, and the public adores him. Please keep in mind that his Las Vegas comedy shows are not exactly for kids' ears - parental discretion is advised, and children under 16 are not allowed into the theatre.
Back to Top
Ron White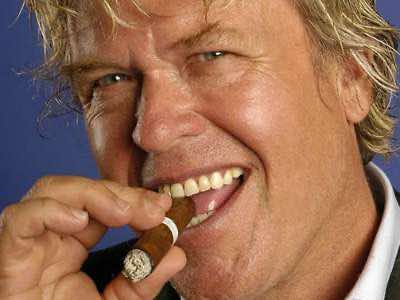 Venue: Terry Fator Theatre - Mirage
Age restrictions: 18+
Review: Ron White is a popular guest performer in Vegas. White has carved himself a niche in the stand up comedy genre as a hard-drinking, cigar-smoking know-it-all guy. His forte are observational humor and satire, so if you appreciate tough-guy type of humor, don't miss the show of one of the funniest Las Vegas stand up comedians on your vacation!
Back to Top
Rita Rudner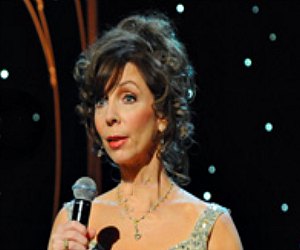 Venue: Venetian Hotel & Casino
Age restrictions: 5+
Review: Rita Rudner is among the funniest female stand up comedians, and a true pearl in the genre of on-stage comedy that is dominated by men! Rita Rudner is extremely funny as she delivers her razor-sharp punch-lines about life, aging, Las Vegas, being a woman and other everyday events. And she is easy on the eyes in her shiny dresses, even if we say so ourselves! Rita Rudner will have many Las Vegas comedy shows in 2014, see the schedule
---
Back to Top
More Comedy Shows at Comedy Clubs
-
Top Pages
Hottest Deals
Do you have any questions or Comments?