Las Vegas Comedy Shows 2014-2015 & The Funniest Stand Up Comedians
Las Vegas comedy shows 2014-2015 and its stand up comedians are the funniest in the world! Sin City appreciates and rewards true talents with long-term contracts and possibility for stand up comedians to run their own shows in the city. Read reviews of the funniest shows and stand up comedians that live and perform in Vegas, and about those that come with gigs from time to time.
Top Comedy Shows
Here are top stand up comedians living and performing in Vegas: you can catch their show practically any time.
Calendar
Here is the calendar of the funniest stand up comedians coming to Las Vegas in 2014-2015:
Deals
Wondering which comedy shows and stand up comedians are headlining in Las Vegas in 2014? Check out this calendar
Jeff Dunham Not Playing with a Full Deck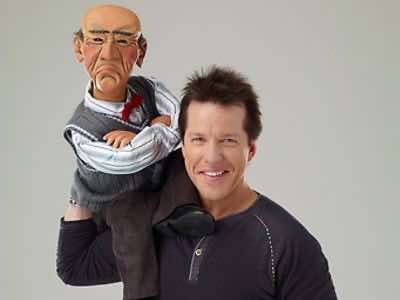 Venue: Planet Hollywood
Date & Time: Wednesdays-Saturdays, 3 p.m., 4 p.m. and 7 p.m
I dare you not to laugh at the new provocative Las Vegas comedy show, brought to the Strip by stand up comedian/ventriloquist Jeff Dunham. To his new stand up comedy show at Planet Hollywood Resort & Casino Jeff Dunham brings along his entire troup of puppets. Backed up by his buddies Achmed the Dead Terrorist, Walter the Grumpy Retiree and other ill-mannered and politically incorrect puppets, Jeff Dunham will surely light up your evening. Although there's no age restriction at this show, it's not a good idea to expose young children to some of the stuff that can be said during Jeff Dunham's show.
More Comedy Shows at Comedy Clubs
-
Top Pages
Deals