Best Las Vegas Museums In 2023
These Las Vegas museums are among the most awesome attractions on and near The Strip! You can find almost anything here - dinosaur skeletons, weapons that belonged to famous gangsters, replicas of atomic bombs, vintage trains and automobiles, ancient and restored buildings, old neon signs that get new life at an old bone yard, old pinball machines and so much more!
More Attractions
Titanic The Artifact Exhibition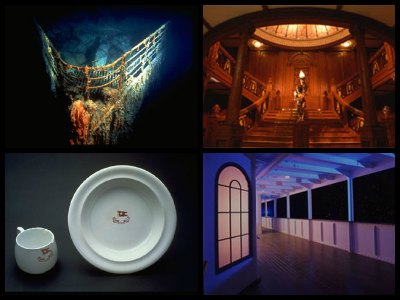 The story of the Titanic never fails to capture the imagination - the Artifact Exhibition is a definite Las Vegas museum. This venue has attracted millions of visitors from around the world and features over 250 genuine artefacts from the ship's wreckage. Deemed to be unsinkable, The Titanic hit an iceberg on its 1912 maiden voyage and sank.
Be enthralled by the pieces of recovered luggage, floor tiles, jewelry and crockery. Sections of the ship like the first class and third class cabins have been perfectly recreated to give a surreal feeling. The unopened bottle of 1900 vintage Champagne will send shivers down your spine as will an actual section of the massive ship's hull.
Poignant stories of the men, women and children who drowned are told and the Exhibition will have a lasting effect on you. The Exhibition is located in the Luxor Hotel and Casino.
More Attractions
Get Your Free Las Vegas Events Calendar!
Best of Vegas