Naughty Things To Do In Las Vegas For Couples
Ideas for a naughty things to do in Las Vegas for couples? This is probably one of the most popular questions I've been asked! There are, in fact, so many attractions and fun things to do in Las Vegas for couples. Whether you are a husband and wife looking to spice up your love life in Vegas, or boyfriend/girlfriend, you will find plenty of naughty, adult activities in Las Vegas for couples!
Love Cloud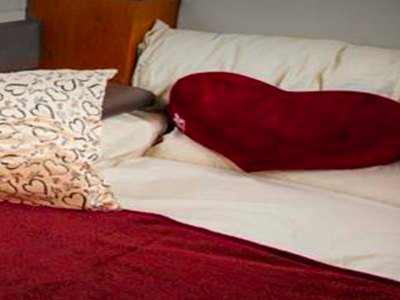 You may be asking what's the most fun and unique thing you could do as a couple in Las Vegas? Well, look no further - Love Cloud Air Tour just for the two of you trumps it all! This is an intimate flight, with a pilot safely hidden in his own cabin, that allows you to reach new heights in your love life. As you soar 1 mile above The Strip in a private airplane, feel free to remove your seatbelts and make your highest fantasies come true ! You have a selection of packages between 30 min, 45 min and 90 min flights.
What's Hot
Plan Vacation
Hope you and your girlfriend/boyfriend will have a fabulous, naughty vacation with all these things to do in Las Vegas for couples that you will remember for ever!
What's Hot
Plan Vacation