Las Vegas shows Schedule 2015-2016 - Top Headliners & New Performers
Las Vegas shows schedule 2015-2016 features never-ending entertainment!
Calendar
You can find here permanent shows like Cirque du Soleil, Le Reve, magic shows by David Copperfield and Criss Angel, entertainers Donny and Marie, Blue Man Group, shows for adults and for kids, and Broadway musicals like Jersey Boys and Million Dollar Quartet.
If you check the monthly calendar of Las Vegas shows, you can find out which Boxing, UFC and other sports events are happening, and which headliners, comedians and music bands are performing in fall and winter 2015-2016.
Top Shows
Here are the 6 must-see, high-profile Las Vegas shows! The shows above are always playing in Vegas, and they have either received the best reviews from visitors, or are in high demand. Click on the pictures to read review of the show, show times and find discount tickets.
Concerts
Do you enjoy live music? There are plenty of Las Vegas shows and concerts in any genre - rock, pop, jazz, country, R&B, Soul, and even dance! Read my reviews of the top Las Vegas live music headliners performing in 2015-2016.
Britney Spears
There are stars who don't need introduction, and Britney Spears's A Piece Of Me at Planet Hollywood tops the list of most popular Las Vegas shows. Sexy, sassy and classy pop diva Britney Spears will perform in Las Vegas in August and September 2015.
Cirque du Soleil
---
There are currently 8 Cirque du Soleil shows in Las Vegas playing in 2015-2016. If you have limited time in the city and are wondering which one to see, I recommend you to start from the new Michael Jackson One, which reflect the best Cirque du Soleil has to offer. Read below my reviews of all Cirque du Soleil Las Vegas shows.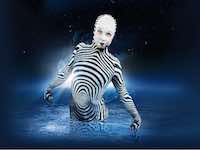 O By Cirque du Soleil
The most popular and beautiful show by Cirque du Soleil in Las Vegas, O playing at Bellagio Hotel is a water-themed production, featuring synchronized swimming and acrobatics taking place in and around an enormous tank of water.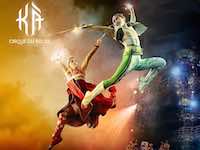 Ka by Cirque du Soleil
Ka is a battle-themed show by Cirque du Soleil playing at MGM Grand hotel, which makes use of beautiful acrobatics, martial arts, pyrotechnics and technology.
Deals
Las Vegas Comedy Shows
---
When it comes to comedy, Vegas has so much to offer! Musicals, stand up comedy, ventriloquists, and what not! If you have time for a few shows, you should definitely check out Carrot Top and Terry Fator - I may be biased, but these are my favorite shows of all!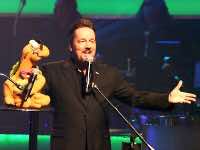 Terry Fator
Terry Fator is a ventriloquist with a winning combination of music and comic talent. Together with his charming puppets, Terry Fator performing at the Mirage Hotel has created a one-of-a-kind Las Vegas entertainment that you simply can't miss.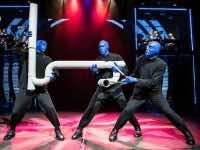 Blue Man Group
Blue Man Group performing at Monte Carlo Resort & Casino is a highly popular theatrical experience, favorite among adults and kids alike. One of the most popular Las Vegas shows, Blue Man Group is performed by earless blue men clad in black costumes who take the audience on an interactive journey of science, technology, humor and music.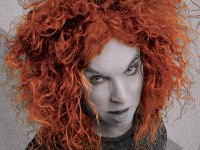 Carrot Top
Hilarious red-headed stand up comedian Carrot Top performing at Luxor Hotel, finds unusual ways to use his funny tools and inventions that he keeps in a large trunk and proudly shows on stage.

Jeff Dunham
Stand up comedian/Ventriloquist Jeff Dunham and an array of his ill-mannered puppets that stop at nothing, make audience laugh at Planet Hollywood Resort & Casino.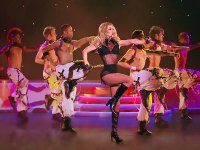 Divas Las Vegas
With the superstar Frank Marino as Joan Rivers, Divas Las Vegas playing at The Linq Resort & Casino is the hottest drag queen show in the city! All-male dancers/singers imitate all female stars such as Madonna, Cher, Lady Gaga and others.
Las Vegas Musicals & Broadway Shows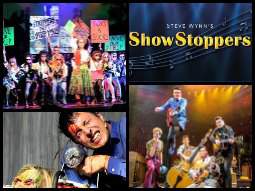 Broadway shows may be rare in the Sin City, but you can find some great musicals here, even some that are specific to Vegas that you can't see anywhere else, including New York! Other touring Broadway Shows play at the Smith Center Las Vegas every month.
Las Vegas Magic Shows
---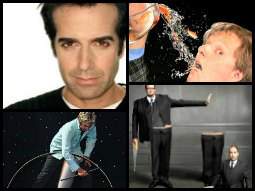 Do you love magic and illusions? You have so much choice in Vegas! If you would like to also have some fun, you should try the "comedy magic" type of show - the name says it all! Whether you like your magic tricks a little thrilling or, to the contrary, funny - there are plenty of family-friendly Las Vegas shows in the magic and illusions genre!
Las Vegas Adult Shows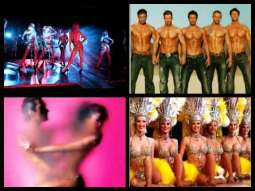 No other city in the world offers as many adult shows as Vegas! You can find here any type of adult shows - from shows with both male and female dancers that appeal to couples, to all-female topless shows, to male revues to strip classes for the ladies. Below you will find adult Las Vegas shows playing in 2015-2016 that will please both men and women !
Elvis and Impersonator Shows
---
Elvis Impersonators are a highly popular type of entertainment in Vegas. You can find so many great impressionists of The King, as well as other celebrity impersonators among Las Vegas shows!
Las Vegas Hypnosis Shows
---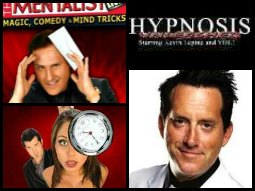 If you would like to take your fun a step further and experience something new - I dare you to be volunteer for one of the naughtiest hypnotists one of these Las Vegas hypnosis shows - either Hypnosis Unleashed or Marc Savard's Comedy hypnosis, or Anthony Cools. Don't worry - it's safe, although VERY adult! The Mentalist, on the other hand, is not adult in nature.
Las Vegas Kids And Family Shows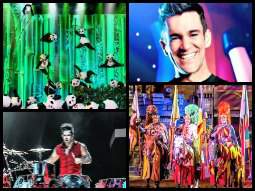 Strictly speaking, Vegas does not strike as a family vacation destination, but it does offer some good shows for kids. Las Vegas shows featured below primarily for little kids, but those who are kids at heart would love them too. If you would like something that the whole family would enjoy, you could take your kids to Cirque du Soleil or one of the magic shows.
Deals
Top Pages
Do you have any questions or Comments?